Statesville's family owned and operated business Rental Uniform Service is celebrating its 70th anniversary this year.
The company's first contract was written in 1949, CEO of Rental Uniform Service Danny Lawrence said.
"Started with zero clients… truly a company that was started from scratch," Lawrence said.  "[At] one point we were the largest [independent] rental uniform company in the United States."
When first starting in Statesville, the company leased a building on Meeting Street but has grown exponentially since then.
"Went from nothing … now it is a multimillion-dollar company," Lawrence said.
Lawrence is the third generation of his family to run the business – and he has plans to prep the next generation as well as innovative ways to take the company to the next level as it looks toward the future.
Now the chief operating officer, he started as a floor sweeper at the age of 14 and was promoted through the years by staff members that were not members of the family. Much like Lawrence, current general manager Nathan Davis experienced internal promotion.
Davis believes there are many things that make the business unique.
 "The family atmosphere, that goes from everybody from the CEO to the sweeper, we treat everyone the same," Davis said. "Teamwork and longevity is the key."
Longevity is a staple at the company. Dean Bentley, a route salesman, has been working at the business for 37 years as of March and is not looking to leave any time soon.
"Being a smaller company, it is cliché, but you feel like a person not a number...," Bentley said.  "You got even the owners and the general managers all the way down to supervisors - everybody knows you by your first name."
Bentley describes the atmosphere at work as close-knit.
"We are friends away from work and I think that means a lot," Bentley said. "Even the people who have retired, you still keep up with them … these are people who have not only retired, (but also those that) quit, found another job."
And not only are the employees close to each other, they are also close to their customers.
"What stands out, and this is every day, you have customers that I have been invited to weddings, to their kids' graduation … ball games," Bentley said. "Sometimes you know more about your customers than their own family knows."
When first starting there, Bentley received advice that has stuck with him throughout the years.
"If there is one thing I can tell you, I ran a route for 20 years … (I was told) when you go into a customer's place of business act like you are an employee and not a vendor," Bentley said.
This mindset has made it easy for Bentley to enjoy his job without complaints.
"I have never dreaded coming to work, some people are like, 'Oh my gosh, here it is Monday,' I look forward to my customers … I got people who can set their watches and clocks to my delivery," Bentley said.
This form of commitment and longevity is an asset.
"That's why we value long-term employees like Dean, because they have built that relationship … relationships are a lot stronger than money … not all the time … but it is very beneficial to have a driver that has that customer relationship," Davis said. "That was what this business was built on."
"That makes you want to stay," Bentley added.
The company has worked to grow and stay on top of innovation. It added Radio Frequency Identification Technology in its garments to make tracking items more efficient and to reduce waste from paper. It aims to become completely paperless, Lawrence said.
They also want to develop a program to utilize and reuse water for laundry as well as other needs; Rental Uniform goes through around 30,000 pounds of laundry a day.
In its 70 years, Rental Uniform has established a diversified customer base which has allowed it to stay competitive with national companies, Lawrence said. He added the company has never experienced a layoff and is working to increase wages for all employees quickly.
 "We have had zero debt since 1951, I believe," Lawrence said.
Correction: This story has been updated to show that the company handles 30,000 pounds of laundry a day. In addition, according to company officials they were once the largest independent rental uniform company. 
Rental Uniforms (1).JPG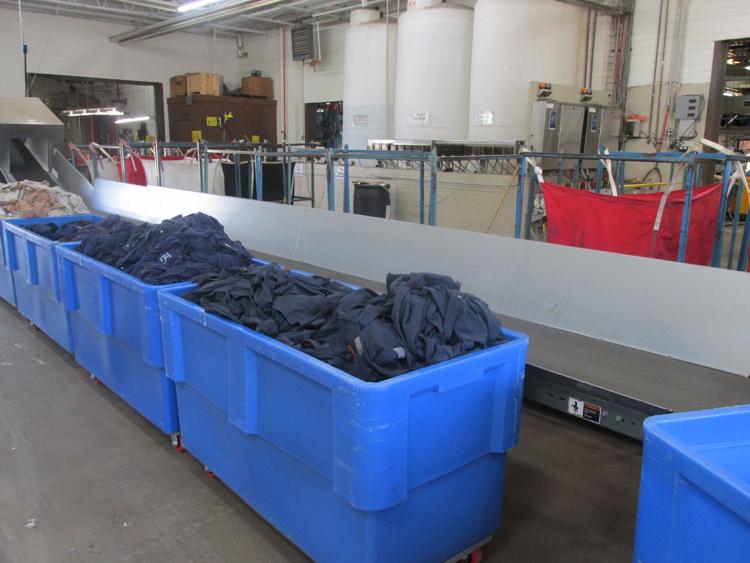 Rental Uniforms (2).JPG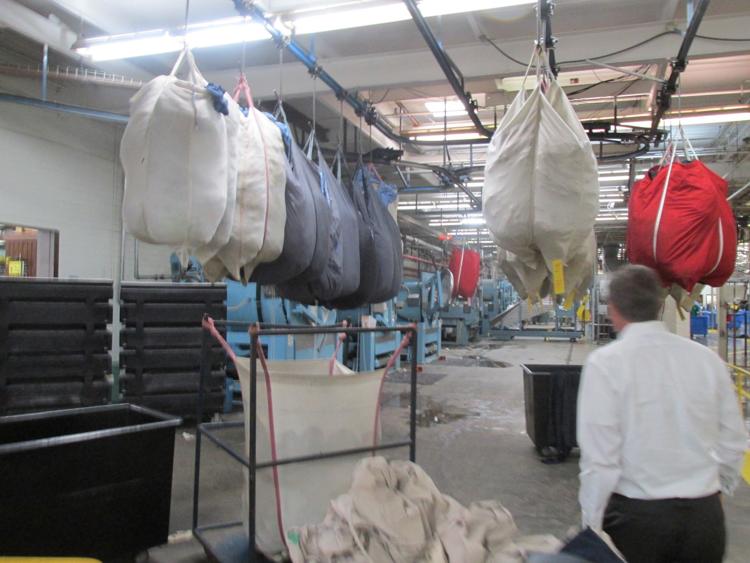 Rental Uniforms (3).JPG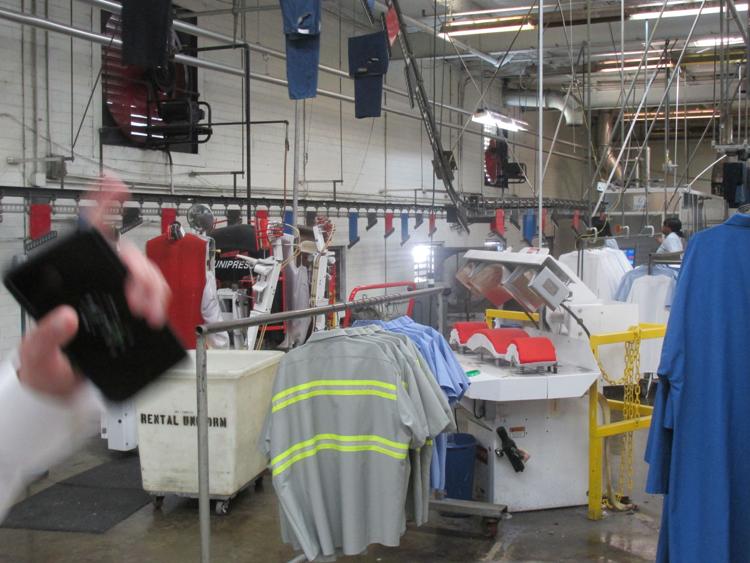 Rental Uniforms (4).JPG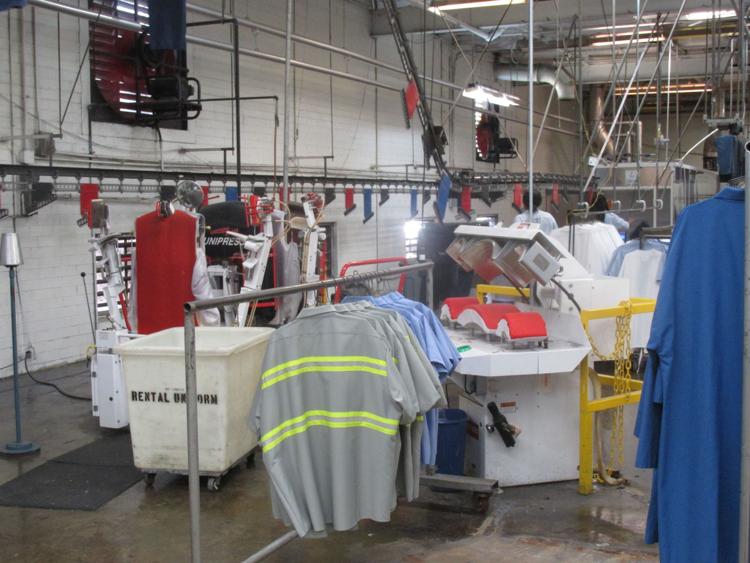 Rental Uniforms (5).JPG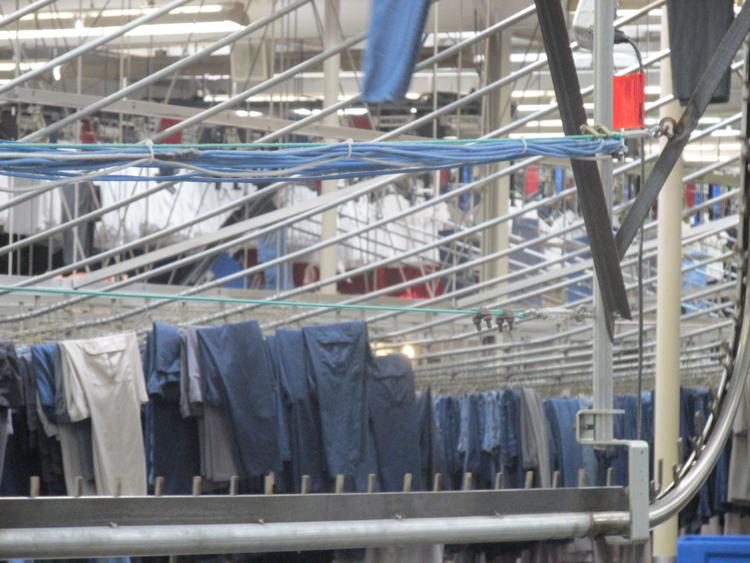 Rental Uniforms (6).JPG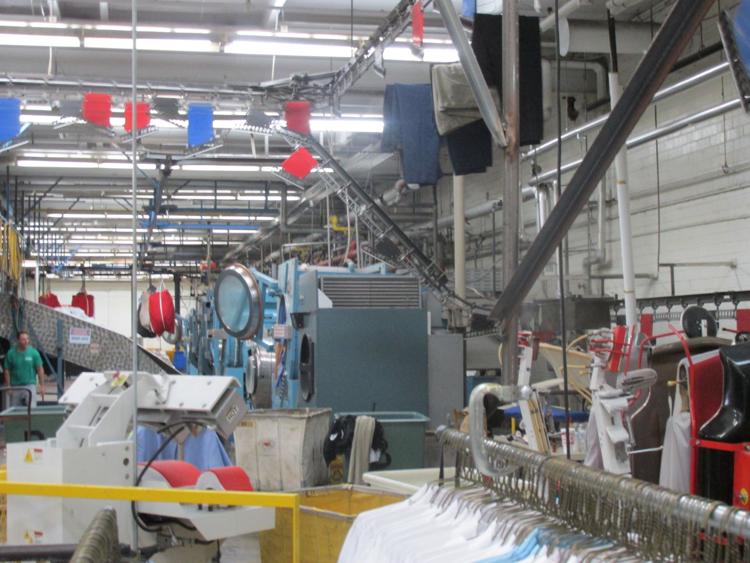 Rental Uniforms (7).JPG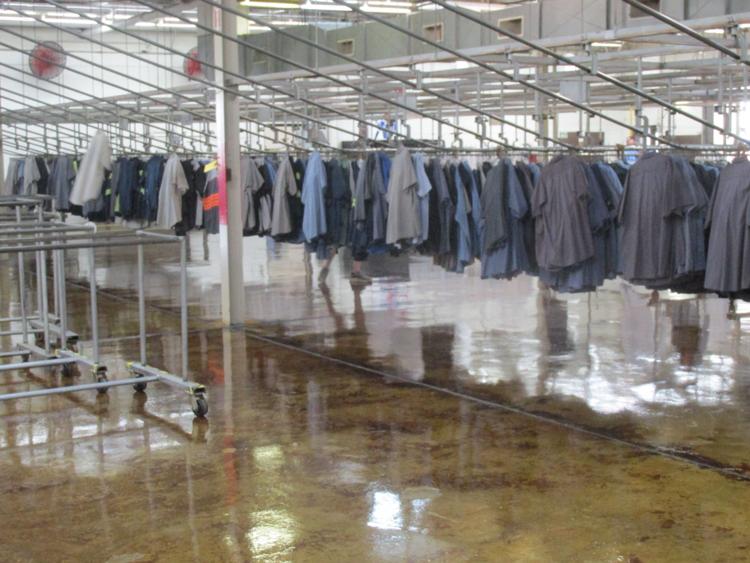 Rental Uniforms (8).JPG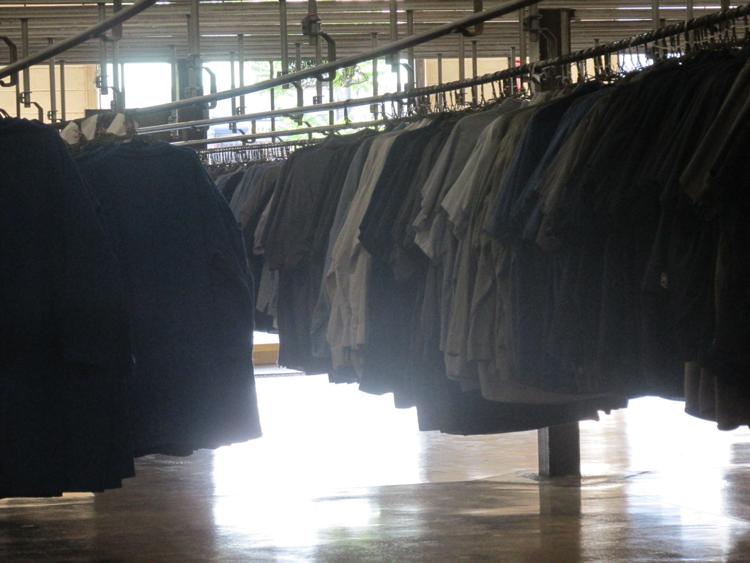 Rental Uniforms (9).JPG
Rental Uniforms (10).JPG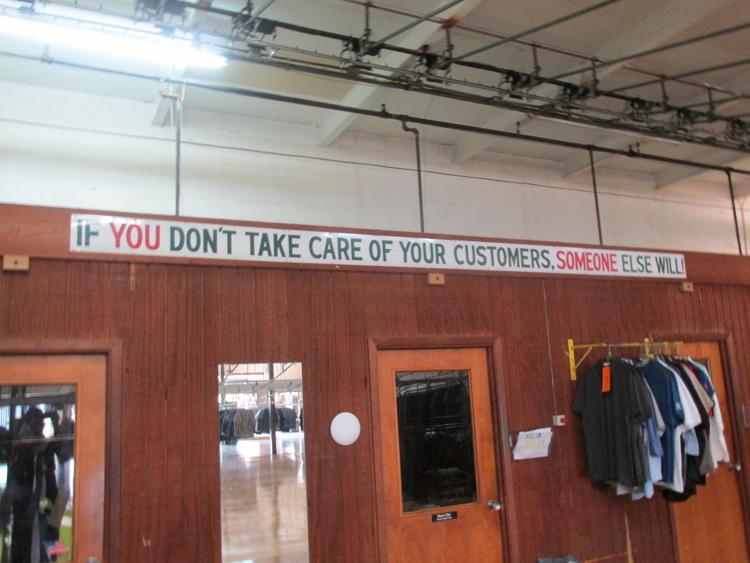 Rental Uniforms (11).JPG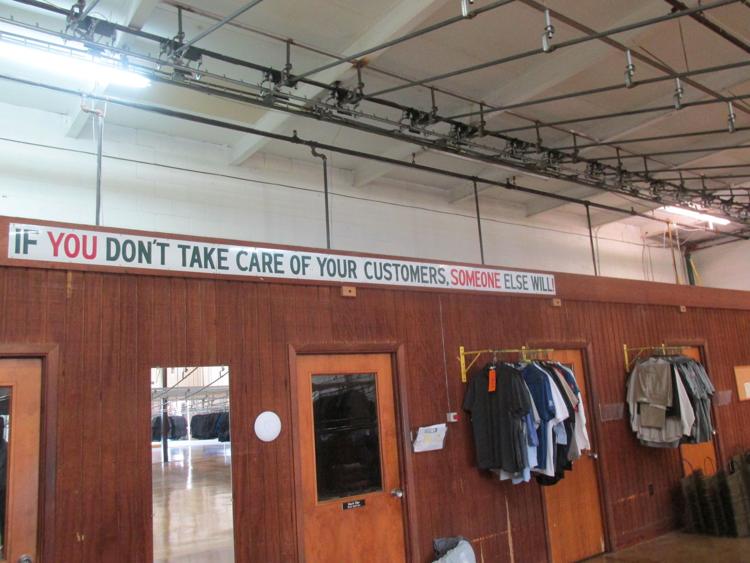 Rental Uniforms (12).JPG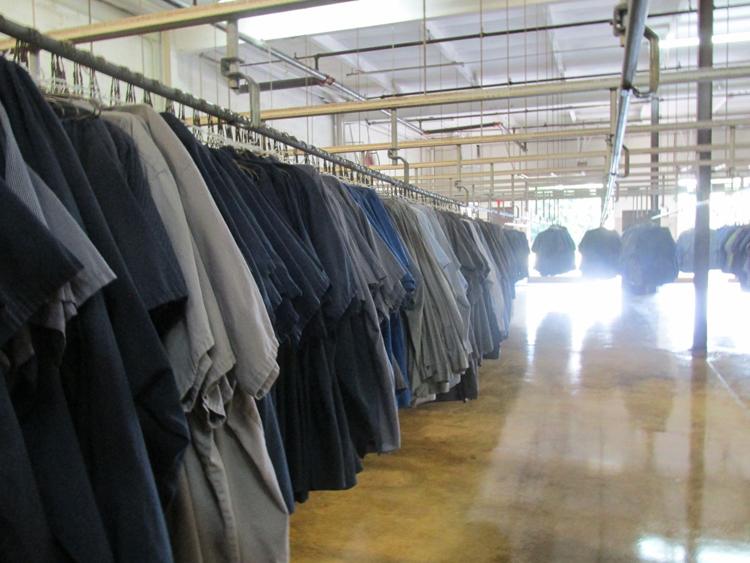 Rental Uniforms (13).JPG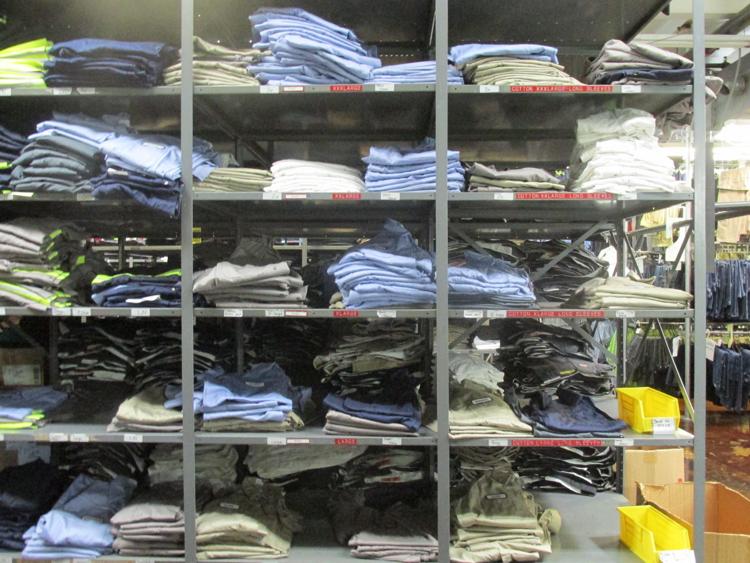 Rental Uniforms (15).JPG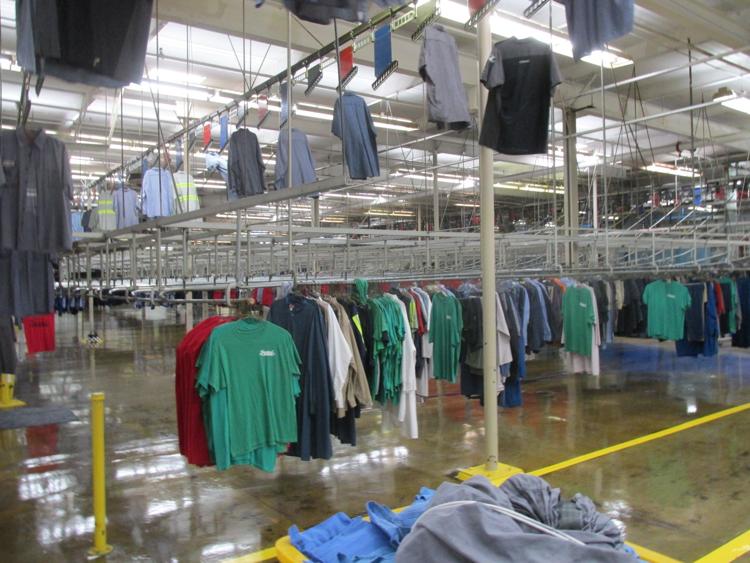 Rental Uniforms (16).JPG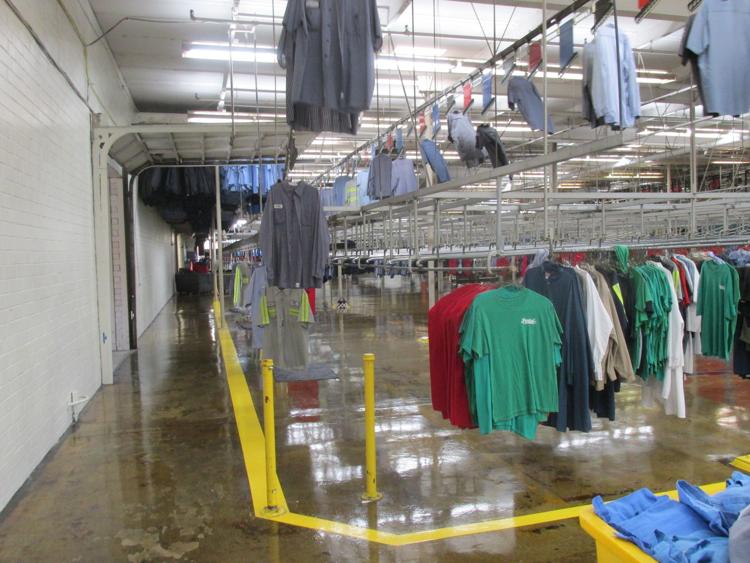 Rental Uniforms (18).JPG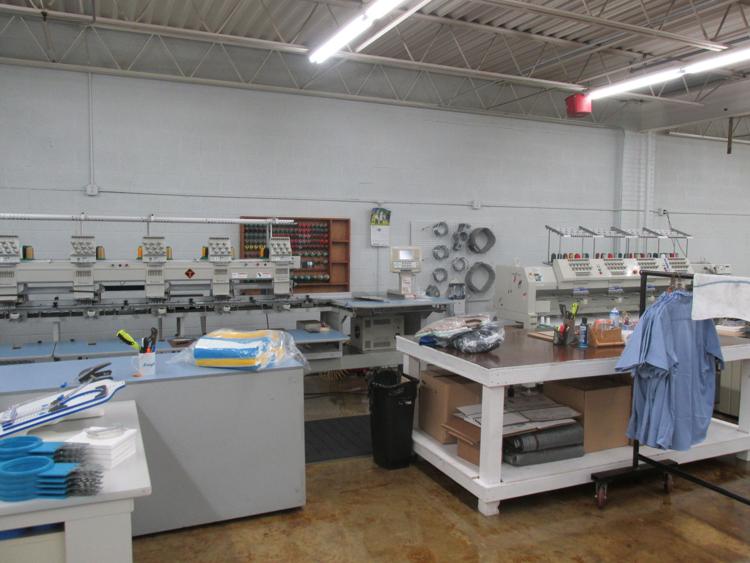 Rental Uniforms (19).JPG
Rental Uniforms (20).JPG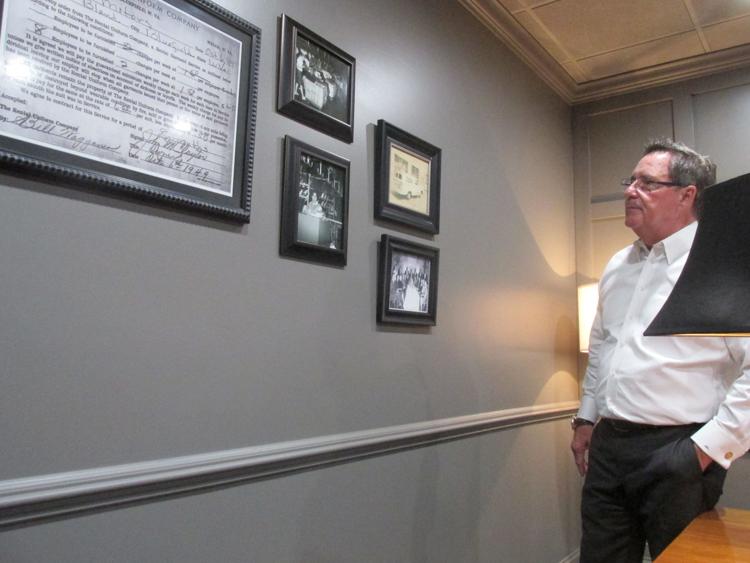 Rental Uniforms (21).JPG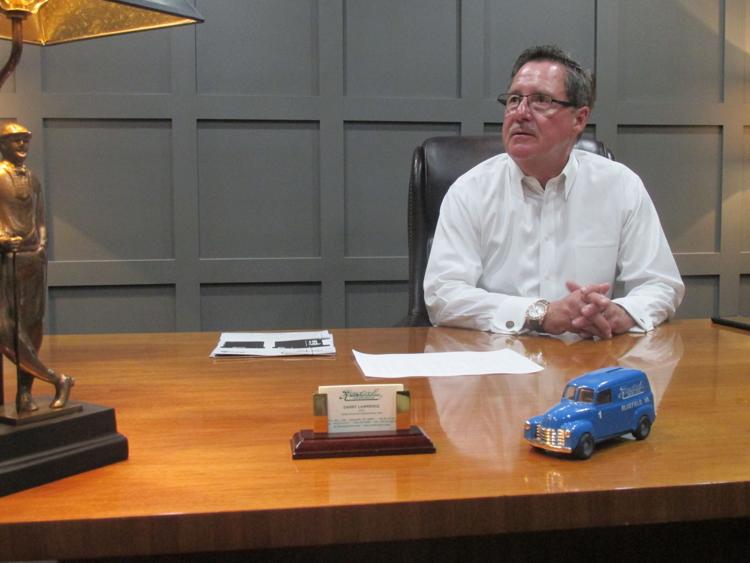 Rental Uniforms (22).JPG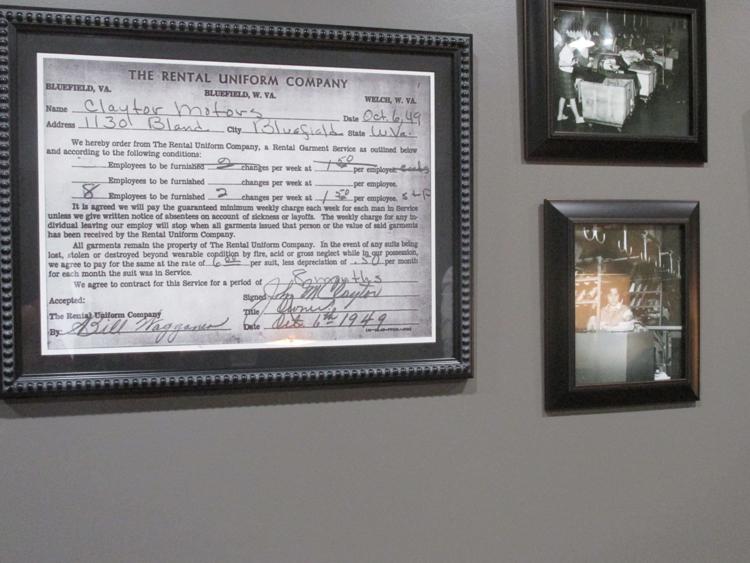 Rental Uniforms (23).JPG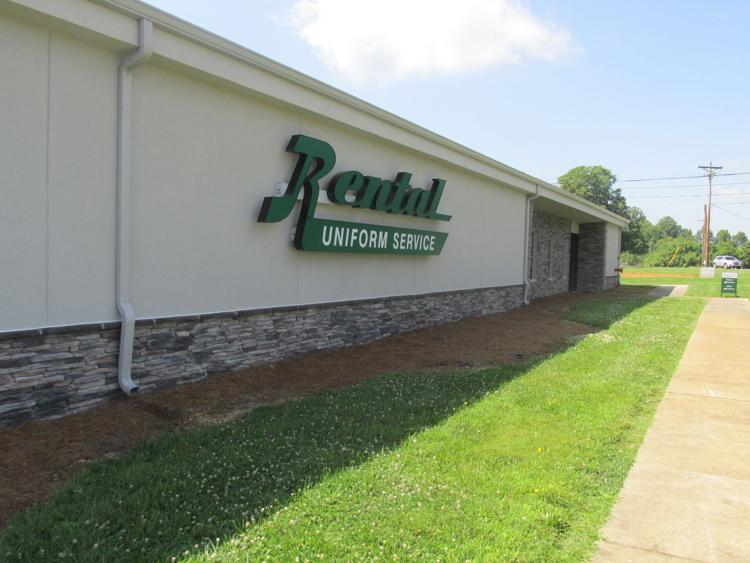 Rental Uniforms (24).JPG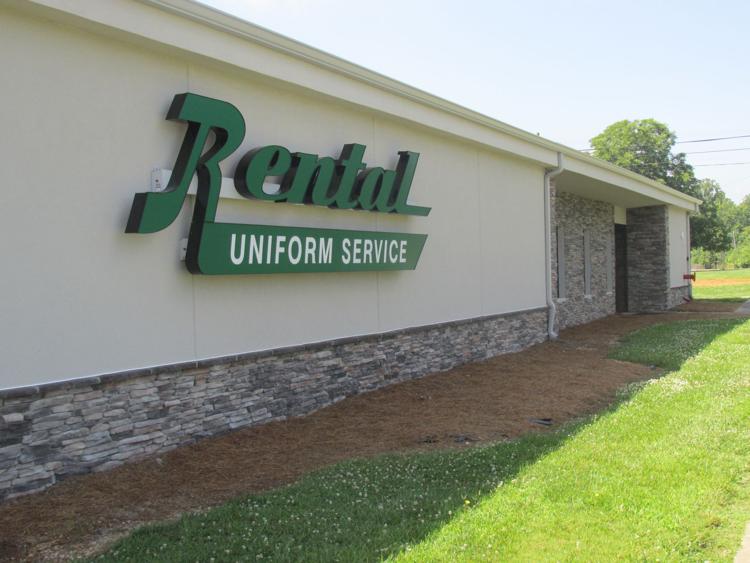 Rental Uniforms (25).JPG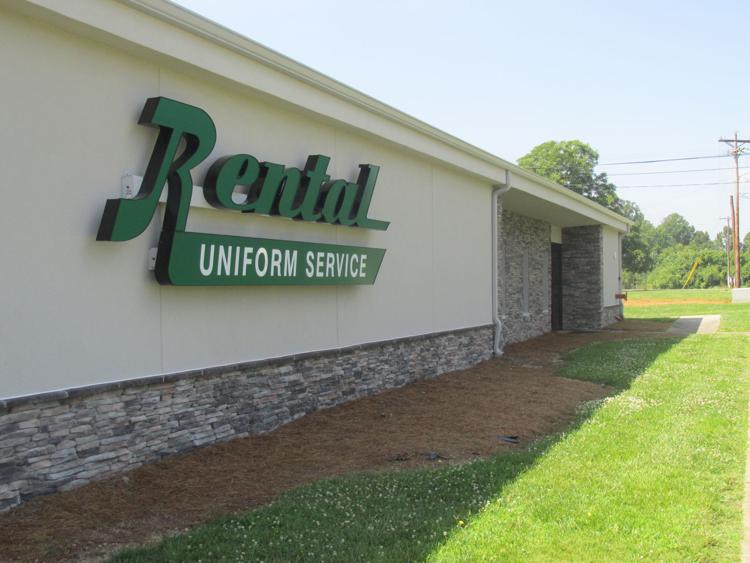 Rental Uniforms