Dale Wilson doesn't spend much time looking over his shoulder.
"If you spend too much time looking back, you'll miss what's in front of you and stumble over it," he said.
Wilson probably has more reasons than most to lament the hand fate dealt him in a Vietnamese rice paddy in 1970. Just 10 days from coming back to the "world" after a nearly 13-month tour of duty, Wilson's world literally exploded.
A young Marine, Wilson was on patrol headed to relieve another company. An artillery shell, likely an American shell that didn't detonate, was dug up by North Vietnamese soldiers, who then attached a detonator to it and hooked it up with a battery and wires, Wilson said. They would watch from a tree line and explode the shell when the patrol leader approached. On Feb. 19, 1970, Wilson said, "that was me."
It wasn't the first time Wilson was wounded while in Vietnam. On his first day with his company, shrapnel from a grenade attack hit him in the left leg. He thought he'd been stabbed with a punji stick. Fortunately, he said, the explosion heated the metal enough to cauterize the wound.
He didn't report the injury.
A second time, he was wounded in the right shoulder — that injury needed medical attention and therefore generated a written report. He received the Purple Heart.
His second Purple Heart came at the expense of one arm and two legs in that Feb. 19, 1970 incident.
He said he remained conscious and remembers feeling his fatigues were smoldering. He said he thought he had napalm on him. Instead, he'd lost both legs and his right arm.
Wilson was evacuated via helicopter to the base and then to Japan and to Guam.
On March 5, he was back in the states — in Philadelphia in a Navy hospital. Told he would never walk again, Wilson vowed to fight just as he had in Vietnam to regain his independence.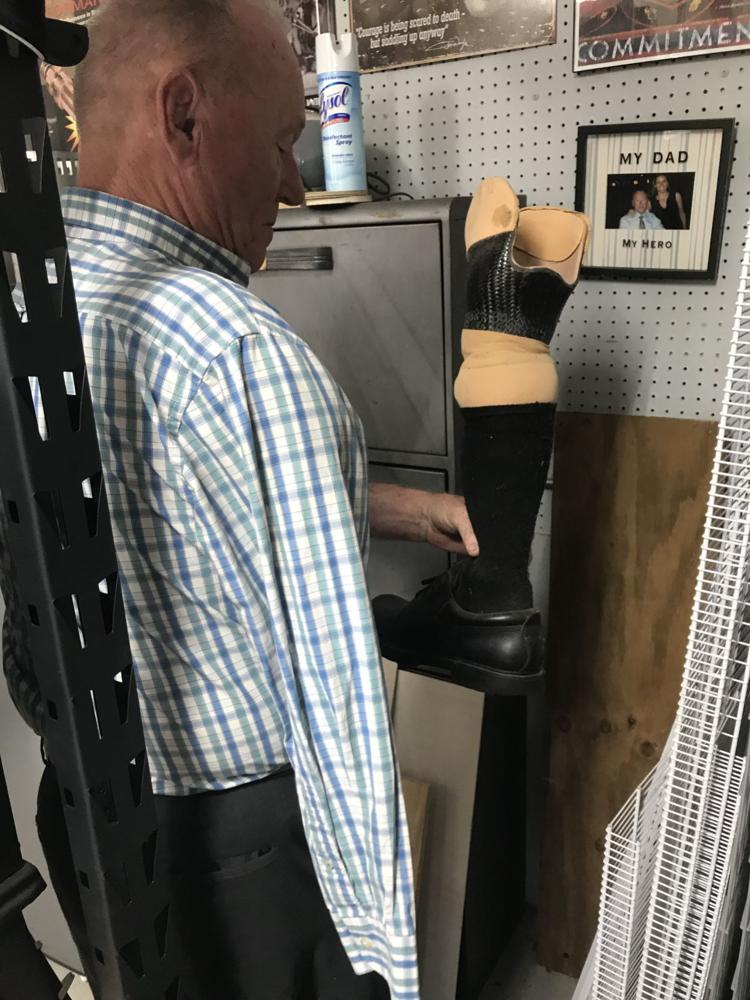 He was fitted with artificial limbs, including one to replace his missing right arm. That meant learning to write again as Wilson is right-handed. And walking with the artificial legs was a tough task, he said. The first ones he had were wooden.
"They were heavy," he said.
Wilson said he never experienced the hatred some Vietnam vets faced when coming home. He recalled a time when he and another amputee went to a restaurant near the naval hospital. A well-dressed man came over and placed a $20 bill in front of both of them. They declined the money but what the man offered next was better than money. "He said 'thank you for your service,'" he said.
After rehabilitation, Wilson returned home, and slipped, as much as possible, back into the life he led a year earlier. He used the GI bill to finish his education at Mitchell College and then went onto Catawba College, graduating with a bachelor's degree.
In July 1970, a cousin introduced him to Linda, and they started dating a couple of months later. They married in December.
Wilson worked as a police dispatcher, ran a restaurant and sold real estate.
Together, he and Linda have two children and five grandchildren.
He's been active in veterans' organizations and shares his story with other veterans facing catastrophic injuries.
Despite the adversities, Wilson said he's never been sorry he signed on the dotted line, even knowing he was likely headed to combat.
"I figured if there was fighting going on, I needed to be there," he said.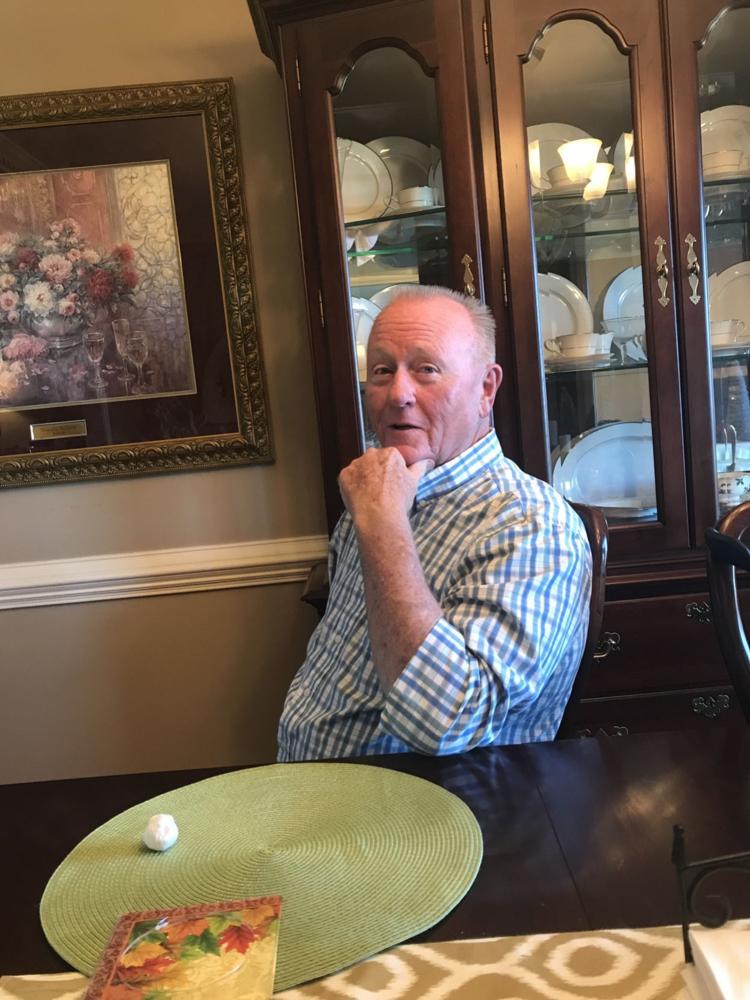 He said he's visited the Vietnam Wall in Washington, D.C. many times and looked at the more than 58,000 names engraved on it. "I'm not there," he said. "I am blessed."
Wilson often uses humor to explain away his missing limbs, particularly to children. While their parents are often embarrassed when a child asks about his missing arm, Wilson said, he isn't bothered by the questions. Still, he doesn't want to explain the horrors of war to a child, so he asks if they've watched "Swamp People" and then tells them "you have to watch out for those alligators."
Wilson said he's always felt blessed that he came home and said that his injuries may have saved others that day, and he considers that a small price to pay.
"I don't see myself as a victim," he said. "I am a survivor."