Many people follow in their older brother's footsteps. They play the same sports. They chase the same goals. They battle to best the one who came before them.
Tony Miller and his family took that concept to new heights. It wasn't a competition — wasn't, in fact, something they even discussed that much. It was, however, something that benefited their country and that should make all of Iredell County take a moment and appreciate.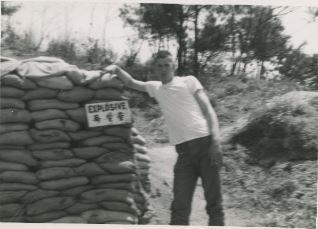 Iredell County Public Library Historian Joel Reese says he cannot find records of another Iredell County family with as many brothers that served. 
It started with their dad, John D. Miller, who served in World War I. Then his oldest son, Jack, served in World War II in the Army. So did John H., who was in the Navy. And it continued until Tony Miller, the seventh son to follow the tradition, served in Korea.
Seven sons, seven stints in the military.
Glen was in the Army from 1947-51, serving in Vietnam. Bill was in Korea and Vietnam. Charles was in the Navy and served in Korea and Vietnam. Dean served in the Air Force. And Tony was stationed in the Korean Demilitarized Zone.
But while the family spent a lifetime serving, it wasn't something that Tony Miller really remembers anyone talking about much.
Veterans are often known for being tight-lipped on their tenures for a variety of reasons. Tony Miller certainly understands that. After all, he watched it at home.
"He just wouldn't talk about it," he said of his dad's military career. "I've heard of the stories, it was so hard over there. He was a good old guy but he just didn't talk about it."
His dad served from 1917 to 1919, later receiving a recognition of service medal from President Jimmy Carter.
Tony doesn't even remember the exact age range between he and his brothers. He wasn't exactly required to go into the military, but he does remember getting some encouragement.
"When I got out of high school, I just didn't know which direction I wanted to go in and my brothers talked me into joining. I guess they wanted to get rid of me," he said with a gentle chuckle.
He admits maybe he just wanted to get away from home.
He enlisted in 1959, then actually went into service in 1960.
"My assignment was U.S. Army Europe unassigned and I had a little girlfriend here and I didn't want to go to Europe so I said was there any option to that and they said you could sign this waiver and got airborne," he said. "When I went in I was making $72 a month. They said if you'll sign this waiver and go Airborne, we'll pay you $55 extra a month if you make a pay jump every (certain period of time)."
He ended up serving about a mile shy of the DMZ line. There was a river near there and once one crossed the bridge, they had to avoid the land mines.
"You couldn't get off the road," he said.
He was soon driving a rations truck. He would go down to headquarters, pick up rations and then deliver them to four different companies. Without him, the supplies didn't get there.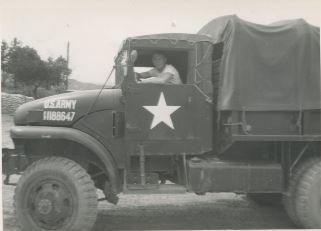 That, it turns out, was the easy part. There was also 24-hour stakeout duty.
"You'd have to go out, just right there at the DMZ, and dig a foxhole and rain or snow or sleet or whatever you had to stay there for 24 hours," he said. "You could hear those North Korean line crossers trying to get out of North Korea and they would come across the DMZ and there were land mines all over the place. And you'd be there and you'd hear one of them step on a land mine and you could hear the explosion and then they would be screaming and all the sudden everything just went quiet so we knew they didn't make it."
He was 18.
Looking back, he has no interest in returning to the area. While he had friendships there, he easily recalls the hardships of the job.
"That's the coldest place and the hottest place I've ever been," he said. "I sure don't have any interest in going back over there. It was so different then than it is now. "
Despite their years of service, Tony doesn't remember he and his brothers talking much about the wars in which they served.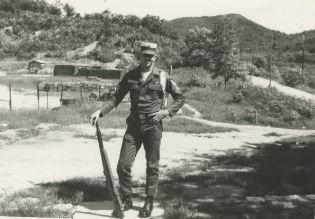 "Really none of them talked about it," he said. "Johnny, he stayed in the Navy for 30 years. … I never did hear any of them talk about it."
He does, however, find a sense of accomplishment in what they did.
"I am really proud of them for serving this country. I really am."