ROWAN COUNTY – The family of a Rowan County teenager is not happy after a girl accused of helping in the brutal murder of Michael Earley bonded out of jail.
According to WBTV in Charlotte, the family plans to protest at the Rowan County Courthouse next week.
Deputies said 18-year-old Madison Harrington and 19-year-old Lauren Grimes helped cover up the murder by cutting Earley's body into pieces and hiding the body parts in a secluded area.
Harrington was released from Rowan County Jail on Tuesday after making her $500,000 bond.
She is charged as an accessory after the fact to Earley's murder.
Jessica Earley, Michael Earley's mother, commented publicly through a Facebook Live video. She is inviting others who support her fight to join her at the Rowan County Courthouse at 2 p.m. on Thursday, Nov. 14.
Michael Earley was born in Concord and attended South Rowan High School.
"This time, every night on the fifth all I think about it his last moments. I relive it in my head," Jessica Earley said. "As a parent, that's what you do. When your child is hurt, you think about it. But when your child is murdered, I think about it every minute that goes by."
"They done messed with the wrong family. That was my child," Jessica Earley continued. "That was my baby and I'm doing what any parent would be expected to. I'm going to fight ... for my son. To sit at home quiet no more. Her walking free was a big mistake for Rowan County, because I'm not going to let it go."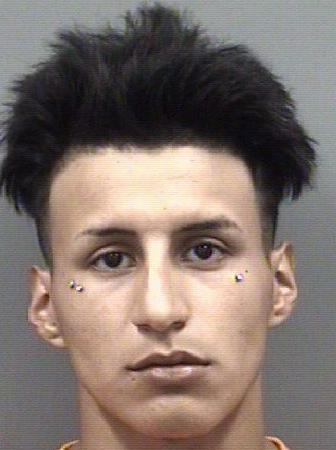 Earley was murdered in May after trying to sell marijuana to three teenagers.
Deputies said 19-year-old Rosas killed Earley after an argument.
Earley was then dismembered and his body parts were buried in secluded areas.
Rosas is charged with murder and remains in jail.