A family is looking for answers after their son was injured during a Sunday arrest.
Homer Lee Cook, 29, of Morganton, was charged with resist, delay and obstruct a public officer, possession of drug paraphernalia and felony probation violation, according to an arrest report from the Burke County Sheriff's Office and documents filed at the Burke County Courthouse.
Cook said he was driving on Amherst Road when he and the arresting officer passed each other on the road. He said he saw the officer turn around, so he pulled into a neighbor's driveway. According to the police report, Lt. D.T. Anderson was the arresting officer.
"My natural instinct, I started running," Cook said. "I end up running back and forth a couple times, then I turned around and ran back toward the highway … I tripped over a bush, and as soon as I tripped over the bush, that's when he started whaling in on me."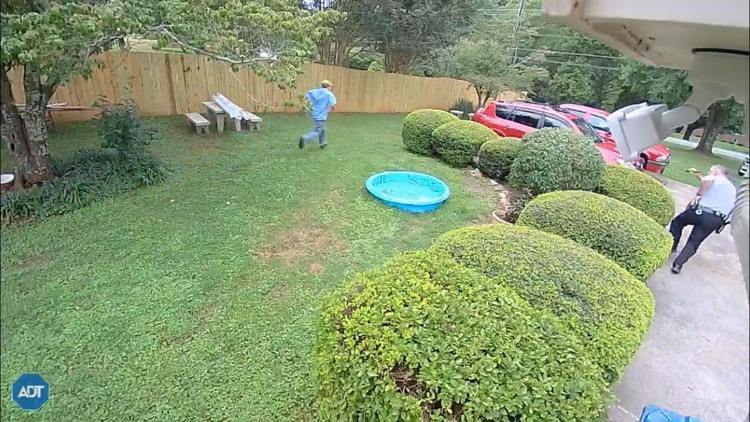 Surveillance footage from neighbors showed Cook running away from an officer before falling. When Cook fell, the footage shows an officer get on top of him and punch him multiple times.
Cook said he understands that he shouldn't have run from the officer.
"Like I said, I know I was in the wrong for running, I shouldn't have ran," Cook said. "But he shouldn't have took the force that he did. It was very uncalled for."
Rachel Morris, Cook's mother, said he had to get seven staples in his head for a wound suffered during the arrest. Her son also had a wound on his nose after the arrest, according to a photo taken Sunday.
"I don't think it was right," Morris said. "It was not right my son [was] running, but it also wasn't right when my son was on the ground and the cop [was] whaling on his head, either."
Cook was worried that the same thing could happen to someone younger than him.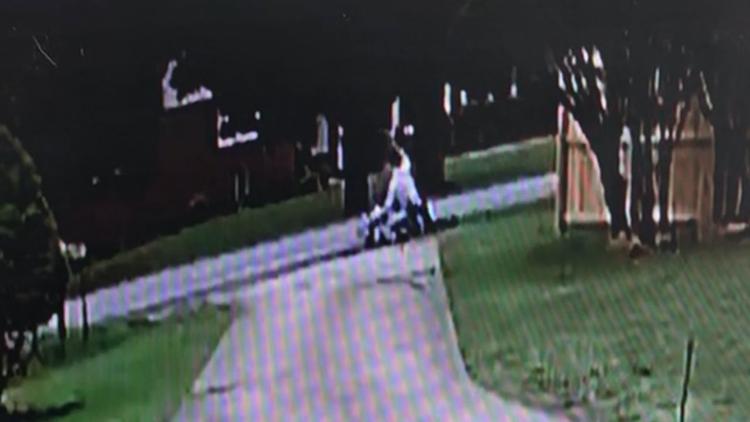 "I understand, you know, I'm 29 years old, almost 30, but what happens if it could have been a young kid with a mental [issue]?" Cook said. "It'd really, you know, traumatize him for life."
Morris said she will be seeking legal action.
"Something has to be done about this," Morris said.
Sheriff Steve Whisenant told reporters on Tuesday that he was in Raleigh, but normal procedure would be followed.
"In response to [the media's] calls, we do have a use-of-force report that the deputy had submitted regarding the Sunday arrest," Whisenant said. "We will be following our normal investigation process in this matter and I'll be reviewing the investigation results [Wednesday]."
The News Herald asked Whisenant if the officer involved had been placed on desk duty or any kind of leave, but Whisenant said he would wait until Wednesday to answer that question.
Cook said he wants to see action taken against the officer.
"He shouldn't be able to be in law enforcement," Cook said. "He should have his badge revoked and he should have charges himself."
Chrissy Murphy is a staff writer and can be reached at cmurphy@morganton.com or at 828-432-8941. Follow @cmurphyMNH on Twitter.