Celeste Henkel Elementary School students decorated a barrier for a NASCAR race throughout the week.
The barrier is called a turtle and keeps the cars from driving off course and into the grass in the center of the track.
All photos are at the bottom of this article
Principal Keeley Ward said the turtle would be installed at Charlotte Motor Speedway for the Xfinity race on Sept. 28.
Ward said the school was asked to decorate a turtle by the district.
Chris Furry, an art teacher, said he received the turtle Tuesday and was asked to have it finished by Friday.
Furry said he thought it would be bigger, so he had planned for students to use sponges shaped like hornets to cover it in hornets, the school's mascot. However, when he saw the size, the concept changed from hornets to finger prints.
"I was trying to think of something that could involve the whole school," Furry said.
Celeste Henkel students from kindergarten to fifth grade pressed fingers to the turtle throughout the week.
A few hornets were sponged onto the turtle and outlined by students. GMS Racing donated a vinyl decal of the school's name and mascot, which was applied on top of it all.
GMS will actually have a driver competing in the Xfinity race at the track. John Hunter Nemechek will be racing around the track the same day Celeste Henkel's turtle will decorate it, GMS representative Summer English said.
Celeste Henkel (1).JPG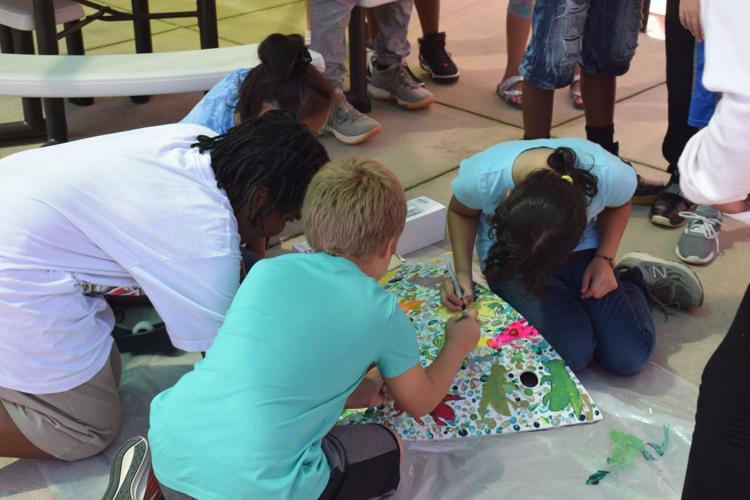 Celeste Henkel (2).JPG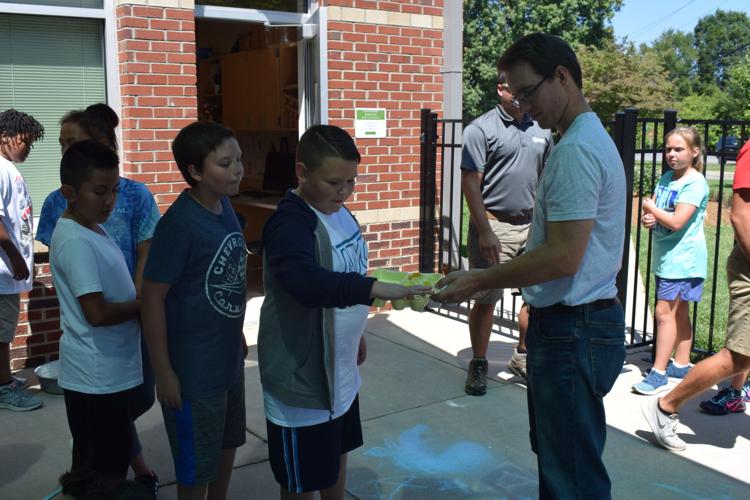 Celeste Henkel (3).JPG
Celeste Henkel (4).JPG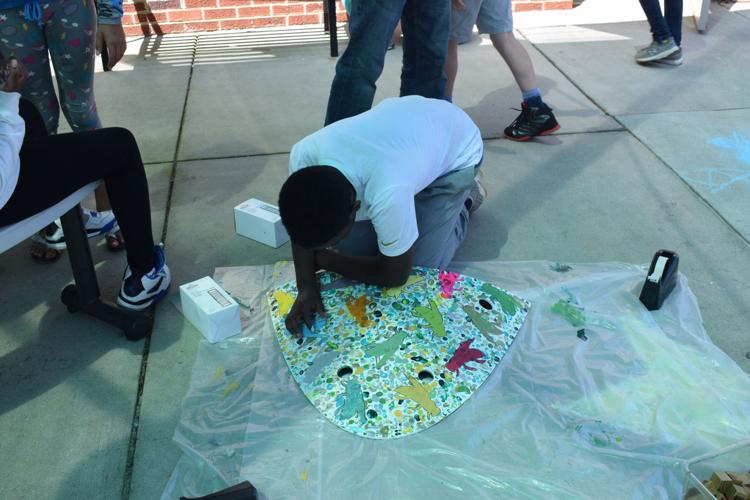 Celeste Henkel (5).JPG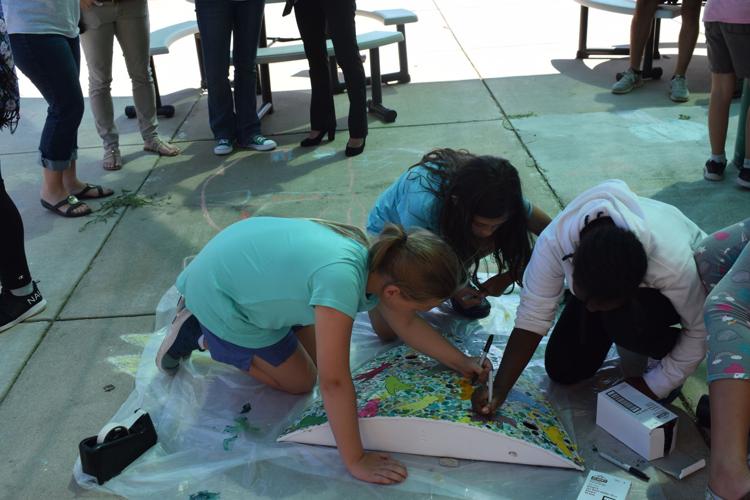 Celeste Henkel (6).JPG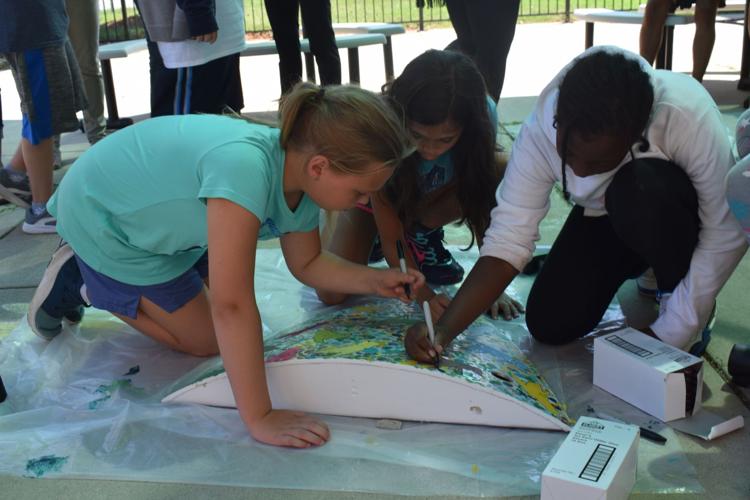 Celeste Henkel (7).JPG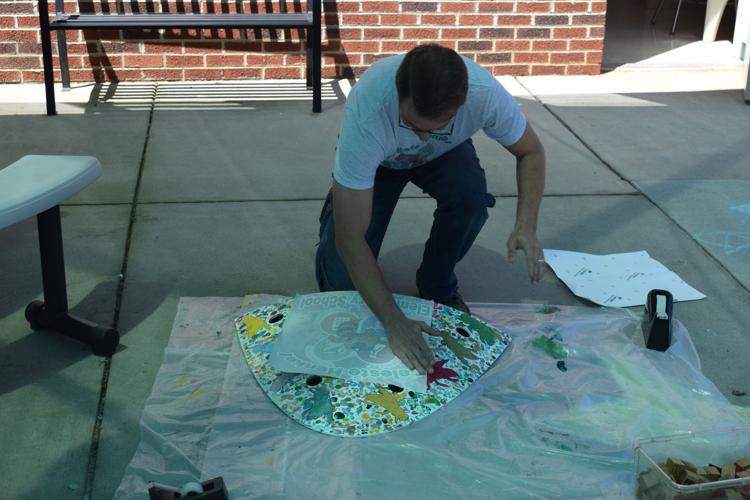 Celeste Henkel (8).JPG
Celeste Henkel (9).JPG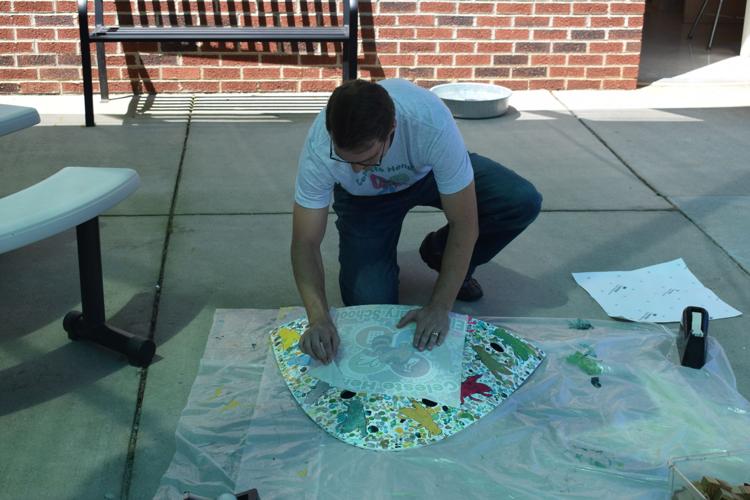 Celeste Henkel (10).JPG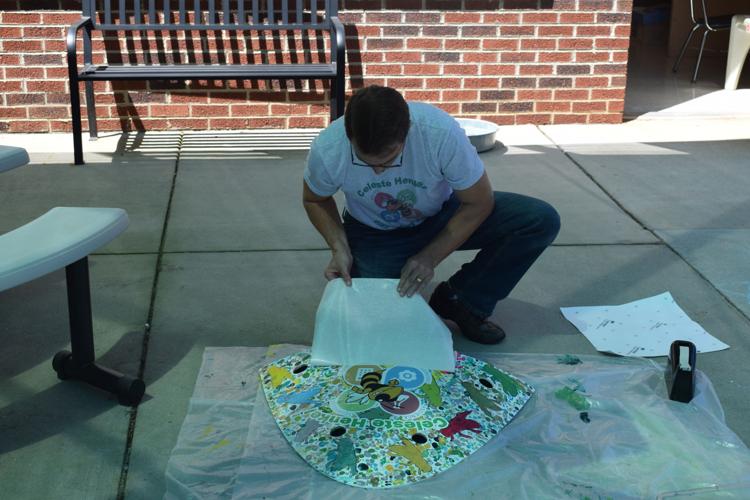 Celeste Henkel (11).JPG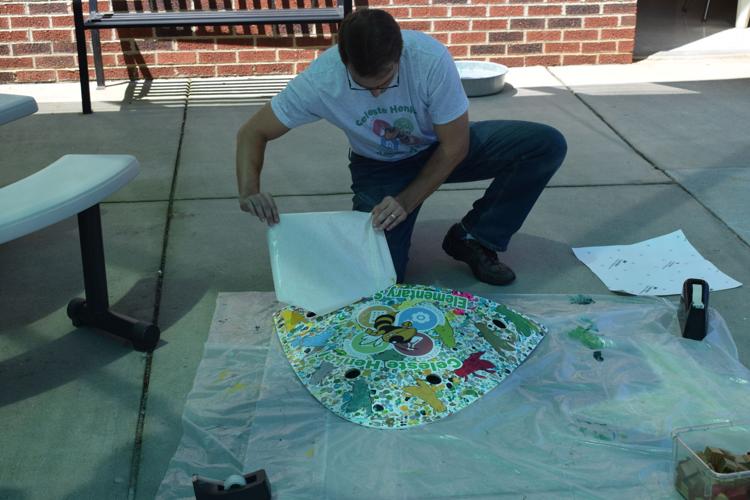 Celeste Henkel (12).JPG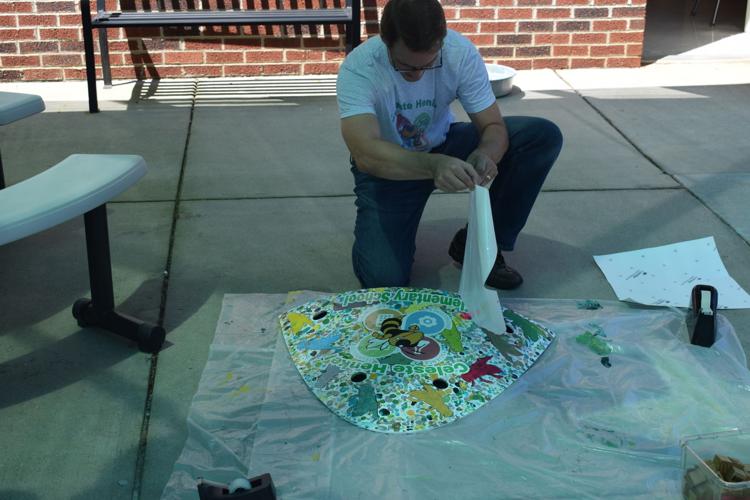 Celeste Henkel (13).JPG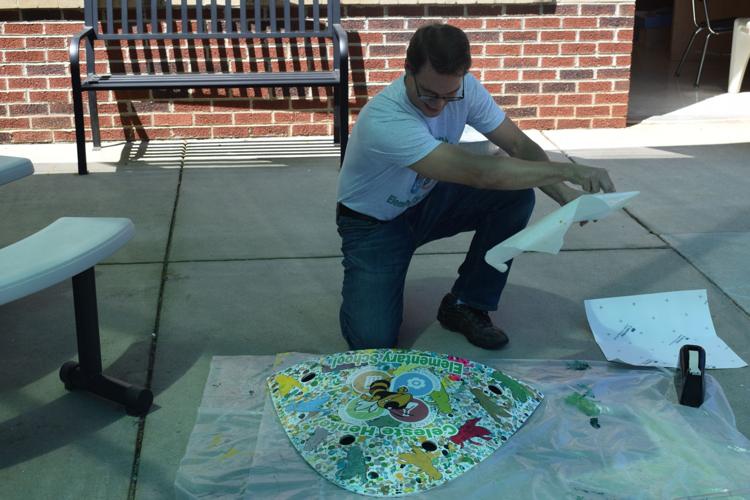 Celeste Henkel (14).JPG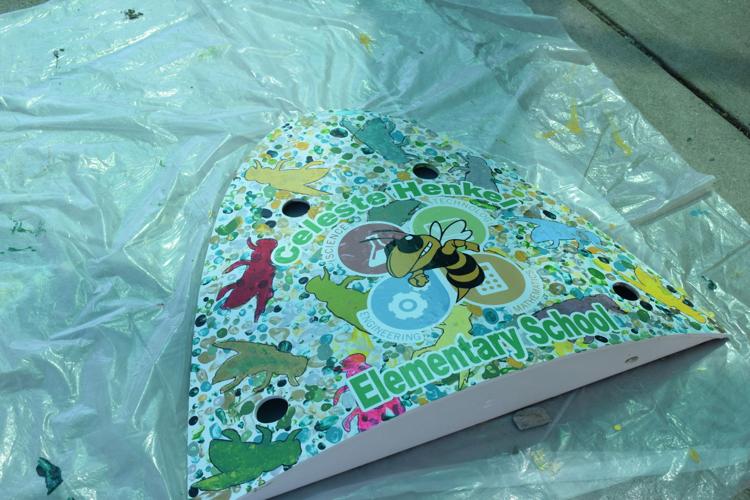 Celeste Henkel (15).JPG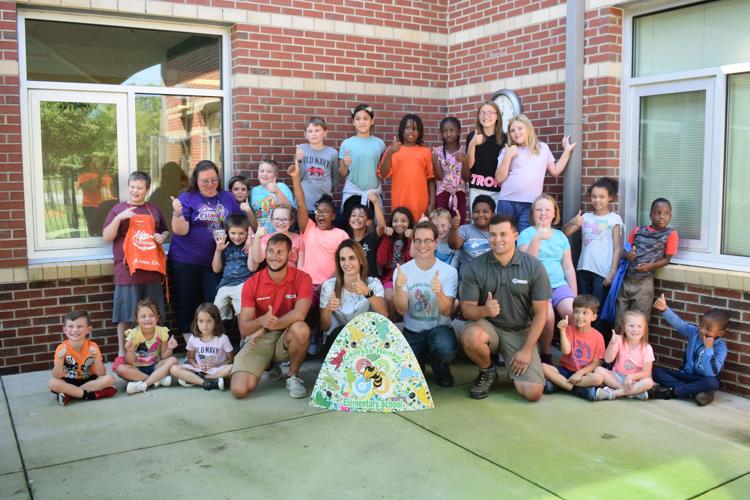 Celeste Henkel (16).jpg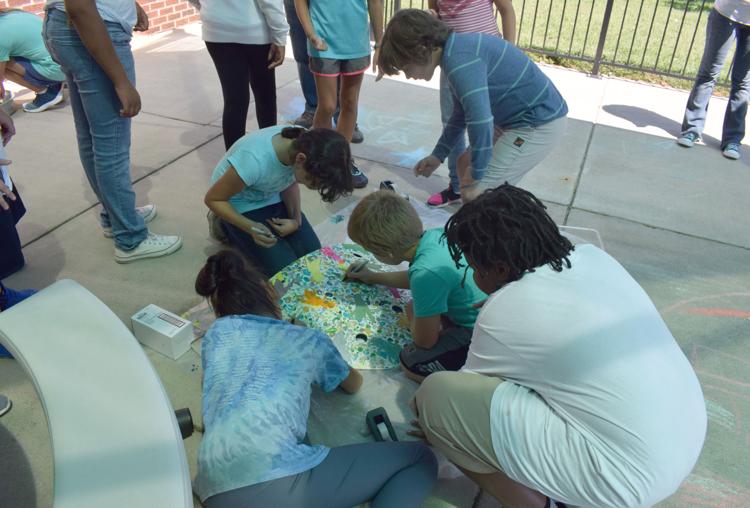 Celeste Henkel (17).jpg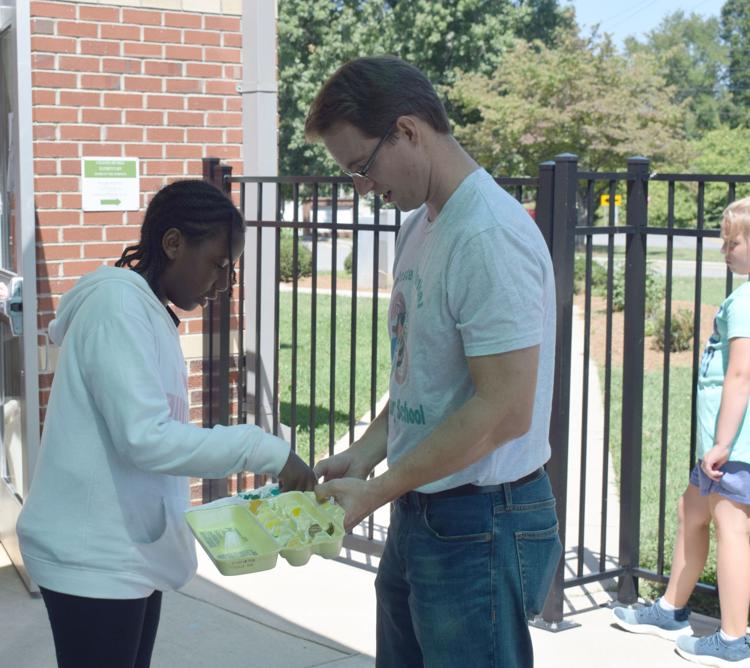 Celeste Henkel (18).jpg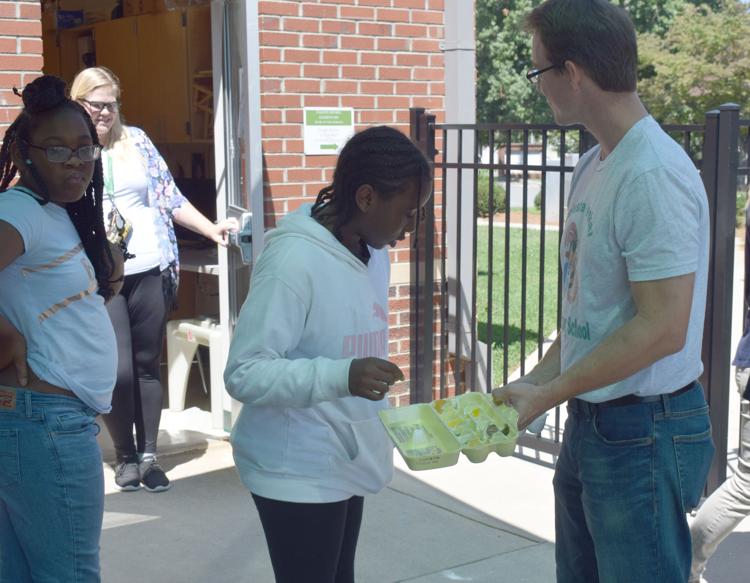 Celeste Henkel (19).jpg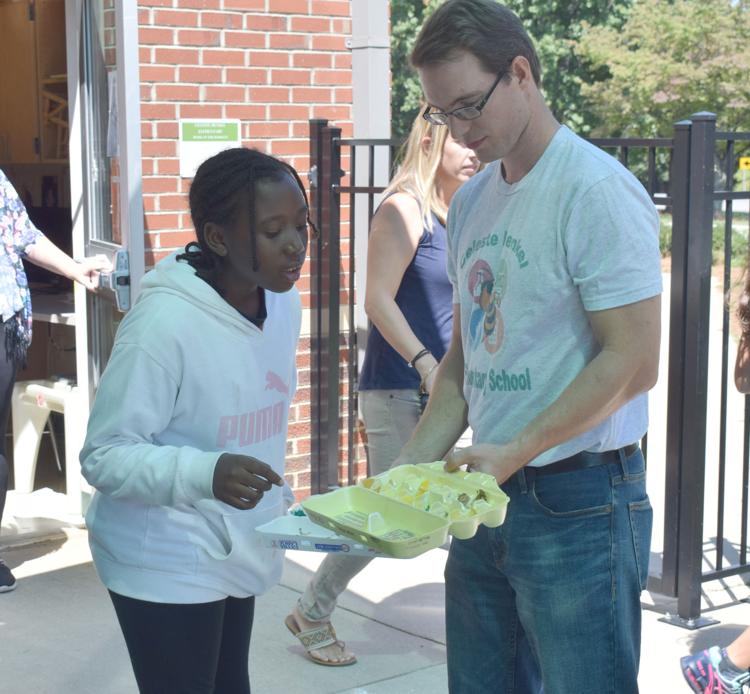 Celeste Henkel (20).jpg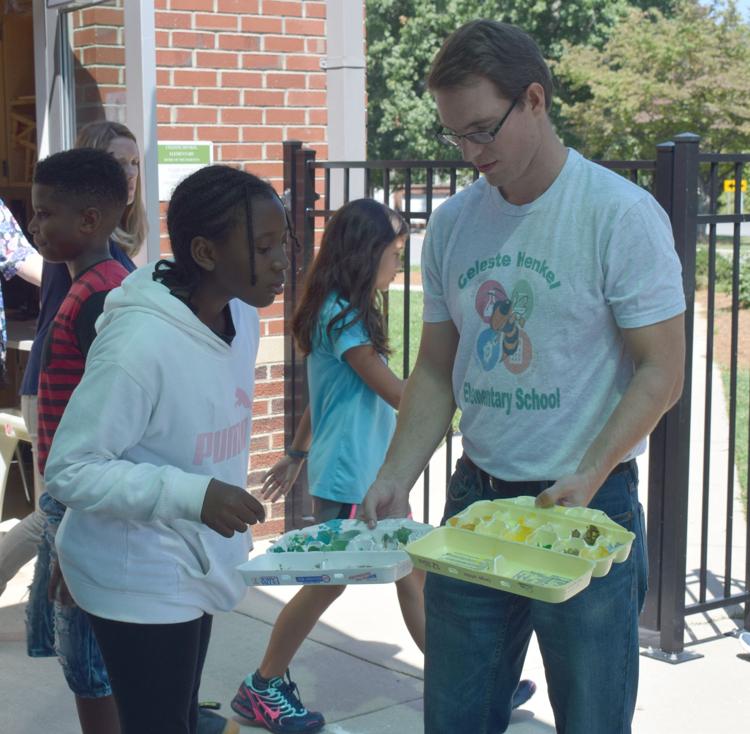 Celeste Henkel (21).jpg