Town officials, corporate executives and economic development officials welcomed the newest business to Mooresville with a ribbon-cutting ceremony Monday. 
Best Buy Metals, located at 174 Gasoline Alley in Lakeside Industrial Park, has manufactured metal roofing, metal siding and other steel building materials since the company's inception in 2002.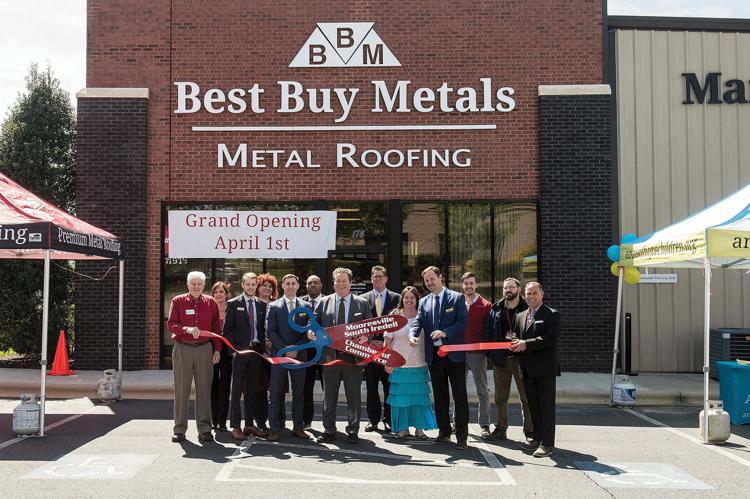 The 19,000-square foot Mooresville branch is the company's fifth location. Other locations include Asheville, Greenville, South Carolina, Chattanooga, Tennessee and Cleveland, Tennessee, where the family-owned and operated company is headquartered, said Best Buy Metals CEO Isaac Libbey.
The company also offers vinyl siding and shutters, seamless gutters, railroad cross ties, hat purlin and tubing, lathing boards and red iron steel.
Mooresville Mayor Miles Atkins and Mooresville-South Iredell Chamber of Commerce President Kirk Ballard were on hand to celebrate the business' official grand opening. 
"It's very exciting and we're thrilled that you're here," Atkins told Best Buy Metals employees and a crowd gathered for the grand-opening ceremony and barbecue lunch. "We're thrilled about the jobs you're creating, and really, about filling a need in the surrounding communities with a first-class quality product."  
Best Buy Metals' Mooresville branch has one-day turnaround for all manufacturing orders which are fulfilled at the company's Greenville location, said Best Buy Metals COO Adam M. Clark. But, the new branch has plans to manufacture exclusively from the Mooresville location by November, Clark said.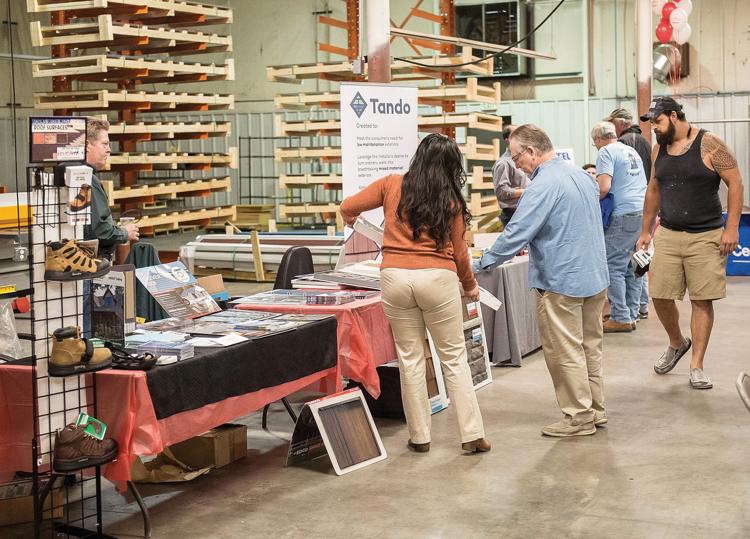 "We think we're meeting a need by being local," said Mark Tipton, Best Buy Metals corporate sales manager. "People like that you manufacture here locally." 
After all, a roof represents many things to people, said Jordan Burchette, general manager of the company's Mooresville location. "A home, a business, the future," Burchette said. "These are places where life happens and we want to make sure that we have a positive impact on those lives. We are constantly updating, leveraging technology and adding more product lines with areas for customization so that every single customer can get the roof of their dreams."