The Record & Landmark will publish profiles of local candidates ahead of the Nov. 6 election. These profiles were written by each candidate.
Incumbent: Vickie Sawyer (Republican)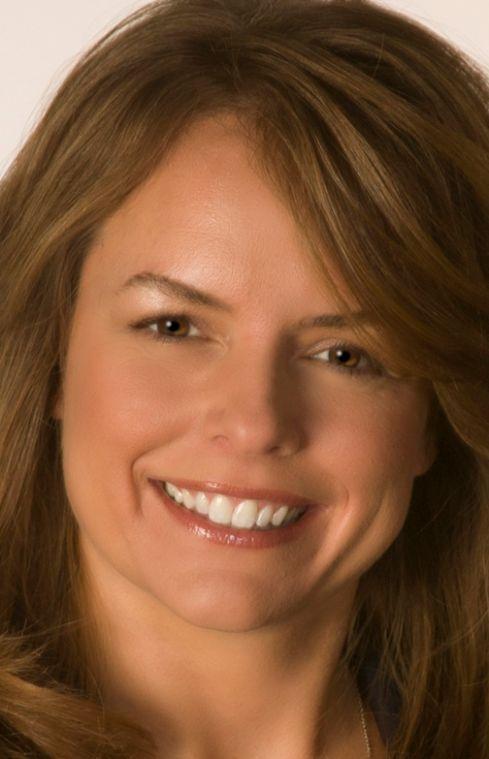 Immediate family: Husband, Brett; daughters Sydney and Braedy
Job: Insurance agency owner and operator
Education: UNC Charlotte, bachelor of arts in special education
Community involvement: N.C. State Senator District 44; trustee board member, Rocky Mount United Methodist Church; coach for youth and women's softball; past president, treasurer, and board member of Lakeshore Middle School PTO; past chairman and current member of Iredell County Crosby Scholars; past board member of Iredell County Planning Board; past board member of Iredell-Statesville Schools facilities task force; past treasurer of Iredell County Republican Party; past 9th Congressional Representative for N.C. Republicans
Political experience: Currently serving as N.C. State Senator for Iredell, Lincoln and Gaston counties. Campaign volunteer for local, state and federally elected officials. Member of Iredell County Republican Executive Committee.
Most-important issues and what you would do about them:
Transportation: We have critical infrastructure needs across the state that must be addressed. According to the North Carolina Chamber, over the next decade, The North Carolina Department of Transportation will only have enough funding for 17% of the needed transportation projects. We need to find new sources of revenue outside the existing gas tax funding model to make sure our roads, railways and ports can support and drive continued growth in our state.
Education: Strong schools spur economic development, lower crime rates and productive members of the community. If students are productive today, they will productive as adults and require less dependence on government. North Carolina is on the right path toward ensuring our teachers are paid a wage they deserve. However we need to also look at school safety and how we can more effectively protect our children. One way to address funding for this is to reexamine how lottery funds are allocated and how more of them can make it directly to the schools.
Public Safety: Our policemen, firemen, and EMTs are a vital part of our communities. We have to find a way to keep pace with rapidly changing technology, so it can be used make our public safety even more effective. I want us to examine how we can combine tough sentencing on crimes with treatment options, specifically to combat the opioid crisis that has hit our homes. I also want to help drive a focus on the development of community policing techniques that can assist our law enforcement professionals in the prevention of crimes.
What should voters know about you?
I didn't set out to be a NC Senator; I was chosen to be one. For over ten years I have volunteered for our schools, church and community and for over 15 years I have ran our small business. In my daily walk, I face the pains of working with government and its regulations. Instead of just sitting back and complaining about those struggles, I chose to make a difference in our community. I began by volunteering for elected official's campaigns that I believed would foster economic growth, educational success and improvements in transportation. I worked with Ours Schools First and the Republican Party to raise awareness of local issues. The opportunity arose for Iredell County to put one of its own on the ballot for Senator. Elected officials, party members and friends asked me to step forward because they believed in my ability to represent our district. I accepted the challenge and look forward to continue to represent us in Raleigh.
---
Challenger: Beniah McMiller (Democrat)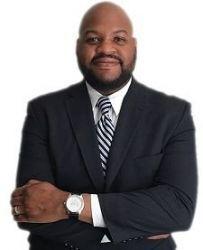 Immediate family: Tai (Wife), Beniah (Son), Sariah (Daughter), Braxton (Son), Brayden (Son), Blake (Son), Brennon (Son).
Job: Educator at an N.C. community college
Education: B.S. Computer Science/Engineering Johnson C. Smith; MBA University of Phoenix
Community involvement: Ordained Elder
Political experience: Political outsider
Most-important issues and what you would do about them:
Raleigh was once a place where our representatives would gather and work on behalf of the people of North Carolina. But in recent years, our representatives have stopped working for us and began working for themselves. As a result of their neglect, our schools, teachers, and students have suffered; our need for healthcare has risen; our workforce is not equipped to excel. I believe we must invest in our teachers and schools; our children will be better prepared and equipped for success. We can strengthen our local communities and economies to attract well-paying jobs by partnering with our community colleges through workforce development, and by having land that has sewer and water in place, making it ready for construction. Parents will become better workers, and children will become better students when they are healthy and have access to a doctor.
What voters should know about you?
As a husband and father of six children, my family looks to me to be focused on the future just as your family looks to you to be the same. We are American workers, we depend on our jobs to support our families and that makes us focused on the future. As citizens, we love our country, our state, and our county. This love unites our hearts and minds together looking ahead and focused on the future. I have devoted my life to helping folks from every walk of life achieve their dreams and goals. This is the charge of a true public servant. North Carolina needs true representation in the 34th Senate District from someone who is devoted to the well-being of all North Carolinians. I ask for your vote, and the opportunity to make your voice heard. I am focused on your future!