As kids, D.J. Turner and Deonte Clark lived together, ate at the same table and went shopping together.
The first cousins were practically brothers, their aunt, Tanza Turner, said.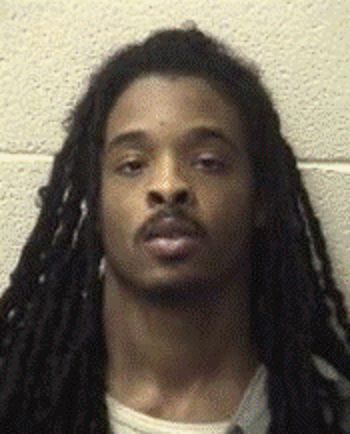 On Tuesday, the Statesville Police Department arrested Clark for his alleged role in covering up his cousin's killing.
Clark, 26, was one of three people charged with accessory after the fact to felony first-degree murder. The suspects are accused of helping transport or bury Darwin Lewis "D.J." Turner Jr.'s body after his shooting death in March 2017, according to warrants.
"Somewhere along the way, hate moved in and love moved out," Tanza Turner said of the cousins. "That's what hurt the most. I don't know what happened between D.J. and Deonte. It shouldn't have been to the point that anyone could persuade you to do something to your cousin. Not to your blood."
Police arrest 3
Besides Clark, Statesville police on Tuesday arrested Martevis Jashawn Simpson, 23, and Joshua Lynn Sylvester, 26. The department announced the arrests Wednesday.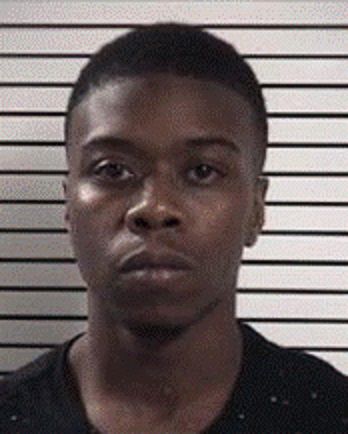 According to warrants, Clark and Sylvester are accused of "assisting in loading (the) deceased body in a vehicle, and (he) assisted in burying the deceased body."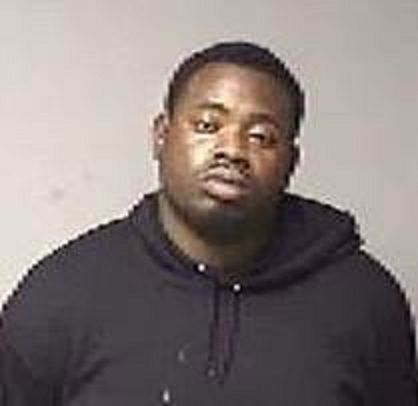 Simpson is accused of allowing the suspects to use his vehicle to transport Turner's body and later trying to burn the vehicle, his warrant says.
In August, SPD arrested Tony John "T.J." Young, 28, and charged him with first-degree murder for allegedly shooting Turner to death in his sleep.
The alleged crimes are believed to have happened March 17, 2017, the same day Turner's family reported him missing.
'I love him'
Tanza Turner said she still loves Clark, her nephew, but that "he's got to answer for the crime he's done."
"I love him, God knows I do," she said. "But his involvement — his hands are not clean. I don't care who is involved. Every single soul that was involved in D.J.'s murder needs to answer for their role."
Tanza Turner said that after Clark's mother died, her brother, Darwin Turner Sr., took him in and raised him alongside D.J. The two were very close.
She said "the streets" later turned them against each other.
"They say they were 'repping' two different colors," Tanza Turner said. "I don't care what your repping. You are family."
She said she wanted to thank detectives for continuing to investigate the killing even after a primary suspect was arrested. She said her family was "ecstatic" with news of the new arrests this week and that they still expect more people to face charges in the case.
Tanza Turner lamented the fact that her nephews won't be around for the holidays.
"That void can't be filled but if justice is done that will bring peace, bring closure to our family," she insisted.
Body found in shallow grave
D.J. Turner, 26, a father of one, was reported missing March 17, 2017. The police department began investigating the next day along with the Iredell County Sheriff's Office.
Ten days later, an anonymous tip led investigators to a shallow, rudimentary grave in a wooded area off Mahogany Road, just east of Statesville. On March 28, the body was excavated.
D.J. had been shot multiple times in the head and arm, an autopsy later determined.
In a press release Wednesday, the police department said Clark was arrested around 11 a.m. Tuesday in Wilkes County, Simpson was arrested later that afternoon in Catawba County, and Sylvester was charged late Tuesday in Harmony.
Arrests were made by SPD's violent crime unit, the N.C. State Bureau of Investigation, N.C. Probation and Parole and the Wilkes County Sheriff's Office.
Clark lives in Roaring River but formally lived on Cloninger Drive in Statesville, near where Turner's body was found. Simpson lives on Wilson Lee Boulevard and Sylvester in Harmony.
All three are held on $750,000 secured bonds. They are scheduled to appear in court Nov. 28. All three requested court-appointed attorneys, court documents show.
Teens face 47 counts in parallel probe
The police department said Wednesday that during a number of recent homicide investigations, detectives came across evidence that two men were involved in more than 20 breaking-and-entering cases.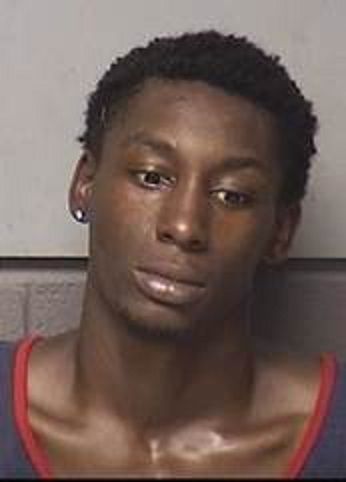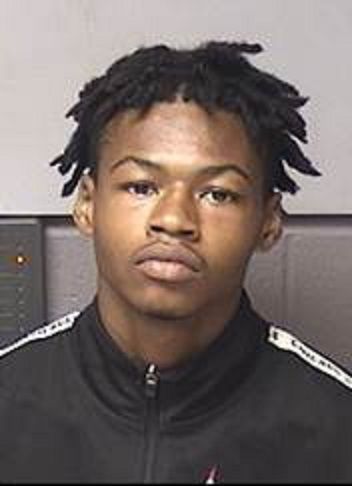 The detectives learned the two suspects may have been involved while they were interviewing witnesses in connection to homicide investigations, police say.
Naseem Booquan Clay, 18, and Austin Ty'Kim Morrison, 16, were both charged Monday.
The two allegedly broke into vehicles and outbuildings and stole cars and other items between May and September of this year. The cars were parked around Alexander Street and North Oakland Avenue.
Both are facing 47 charges: seven counts of felony breaking and entering, four counts of larceny of a firearm, 18 counts of larceny after breaking and entering, one count of larceny of a motor vehicle, 12 counts of breaking and entering a motor vehicle, three counts of larceny and one count each of breaking and entering and breaking and entering an outbuilding.
Both were already in the Iredell County jail on unrelated charges. They were issued $150,000 secured bonds, and more charges are pending, police say.