Jeff McNeely was formally sworn in as the new representative for the 84th District of the N.C. House Monday on the House floor.
Iredell County Register of Deeds Ron (Duck) Wyatt administered the oath of office to McNeely, who was chosen by the Iredell GOP to fill the unexpired term of Rena Turner. Turner stepped down the end of June to spend more time with her family.
Iredell County Commissioner Gene Houpe and Sen. Vickie Sawyer, who represents Iredell and Yadkin counties, were on hand to witness the swearing-in.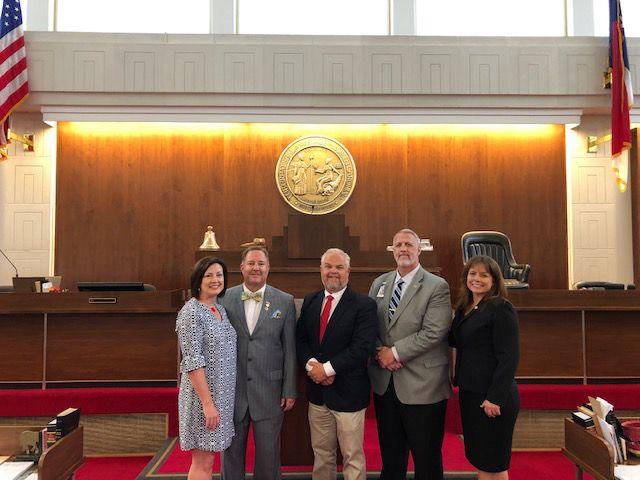 McNeely was accompanied by his wife, Cindy, who held the Bible for her husband to take the oath of office.
McNeely spent the morning doing administrative paperwork and was planning to be on the House floor when the session opened Monday afternoon.
McNeely was a member of the Iredell County Board of Commissioners before receiving the nod from the GOP to replace Turner. The commissioners will meet Tuesday at 5:30 p.m. to determine who will fill McNeely's unexpired term.