Thirty years ago, in 1989, Statesville City Council at-large candidate Costi Kutteh was on a Sunday morning jog before church when he met Ward 2 candidate C.O. "Jap" Johnson putting up campaign signs.
"Believe it or not, he's been a good friend of mine ever since," Johnson said. "We don't agree all the time, but Costi and I are good friends. But I would have never known him if I had never been on council."
Kutteh said the two had never met but must have recognized each other from campaigning. Both were elected that year, and the chance meeting started a friendship lasting as long as their political careers.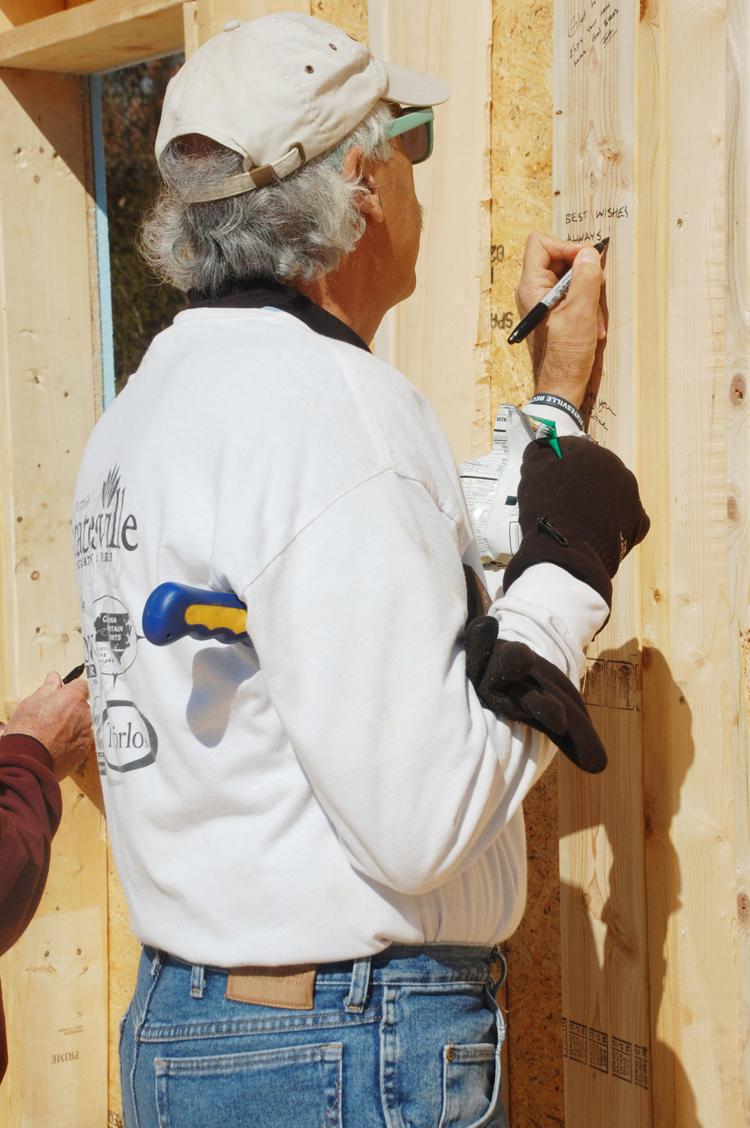 From the Civic Center to growing the Statesville Regional Airport to expanding the water treatment plant, Kutteh and Johnson have been part of many projects in Statesville. They both said they enjoy representing the people of Statesville and impacting their community.
Voice of the people
Johnson said he initially ran for office because he wanted to represent people he felt went unheard in the city.
"I felt like council didn't even recognize people making the least amount of money or struggling to get by," Johnson said. "I had the feeling that somebody needed to stand up for them, and I still feel that way."
Johnson said he most enjoys meeting people and appreciates the number of friends he's made in office.
"I'm the most proud of keeping my record when I told the people I wanted to run to be their voice on City Council, and I still do that to this day," Johnson said. "I even go knock on the doors and talk to them when I'm running unopposed."
In the last 30 years, Johnson gained a reputation for being the lone no vote often enough to be known as "Mr. No." Johnson said he didn't mind disagreeing with council members, and it was more important for him to accurately represent the view of his constituents.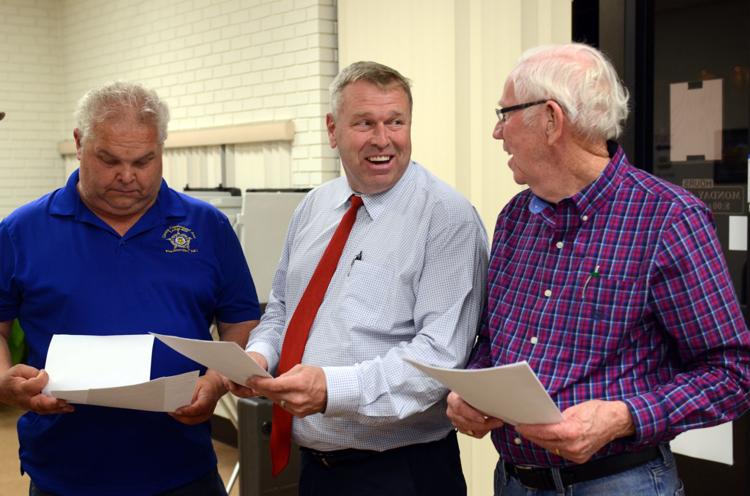 Johnson said he voted to allow the sale of alcohol in the morning though he was personally against the change because constituents he spoke to supported it.
He said the hardest vote he ever had to make was approving the Forest Park Gardens Apartments.
It was an apartment complex that fit the zoning of the area, so the council had no legal grounds to reject the request, but the people around the area, who were in his ward, were against the project.
"By law, we couldn't turn them down because everything was in place, everything was legal. It's just a formality you have to do," Johnson said. "I had to vote for that, and all the people in the audience were telling me 'No, no, no.' I overcame it though. I went to them and explained it to them in detail."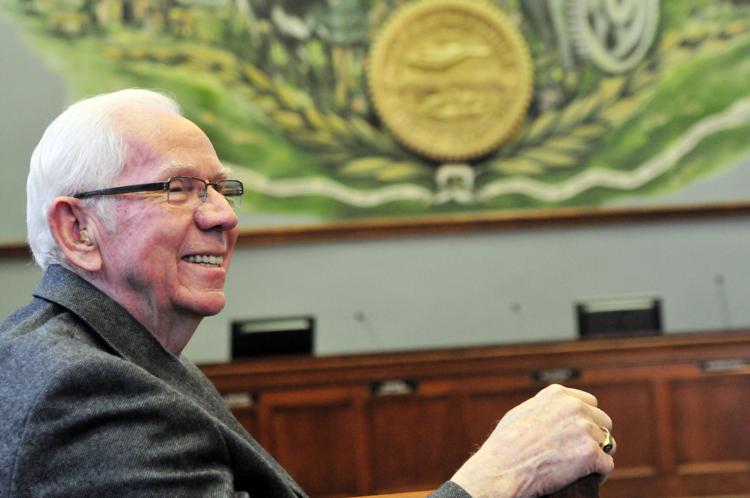 Many people who aren't immersed in governmental proceedings on a daily basis just need an explanation for a council decision. Johnson said he accepts any call from residents and tries to help the caller as best he can.
"I keep doing what the people ask me to do. I keep answering their complaints. I try. I don't get them all solved. They know I try," Johnson said. "Most people, if you explain the workings to them, they will accept the answer."
Johnson said he thought more council members were personally helping citizens now, and he was glad to see that.
Johnson was immersed in Statesville's government before he ran for office. He worked in the fire department for 21 years and retired as the fire captain.
As a council member, he didn't take many breaks. He said he missed one half of a meeting in the 30 years he's served on council. That day, he cut three fingers off while he was working with wood and went to Wake Forest Baptist Medical Center to get them reattached.
The meeting that night went so long it was continued to another day, and he was there — with all of his fingers.
In the present, Johnson said he wants to focus on industrial growth and growing Statesville's tax base
Johnson said he plans to continue serving as he has for the past 30 years and wants to run again.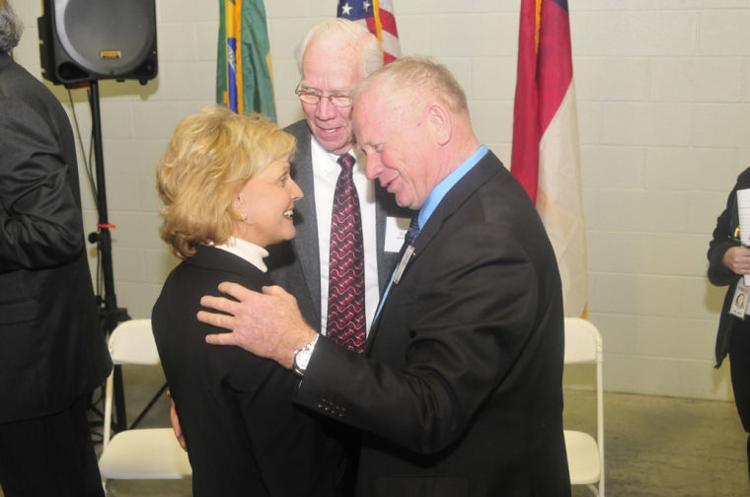 "I enjoy it [being a councilman]. I enjoy helping people because it makes me feel good about myself that I could help somebody," Johnson said. "What would I do if I wasn't a councilman? I would go home and sit down and get old."
Representing the whole city
Kutteh said he ran for an at-large council seat because he thought elected office was the logical next step after his nonprofit and community involvement.
Kutteh served as an at-large council member for four terms.
"In retrospect, I like the at-large concept, to be committed to everybody and not committed specifically to the problems in your neighborhood, the 'whole city is one neighborhood' kind of thing," Kutteh said.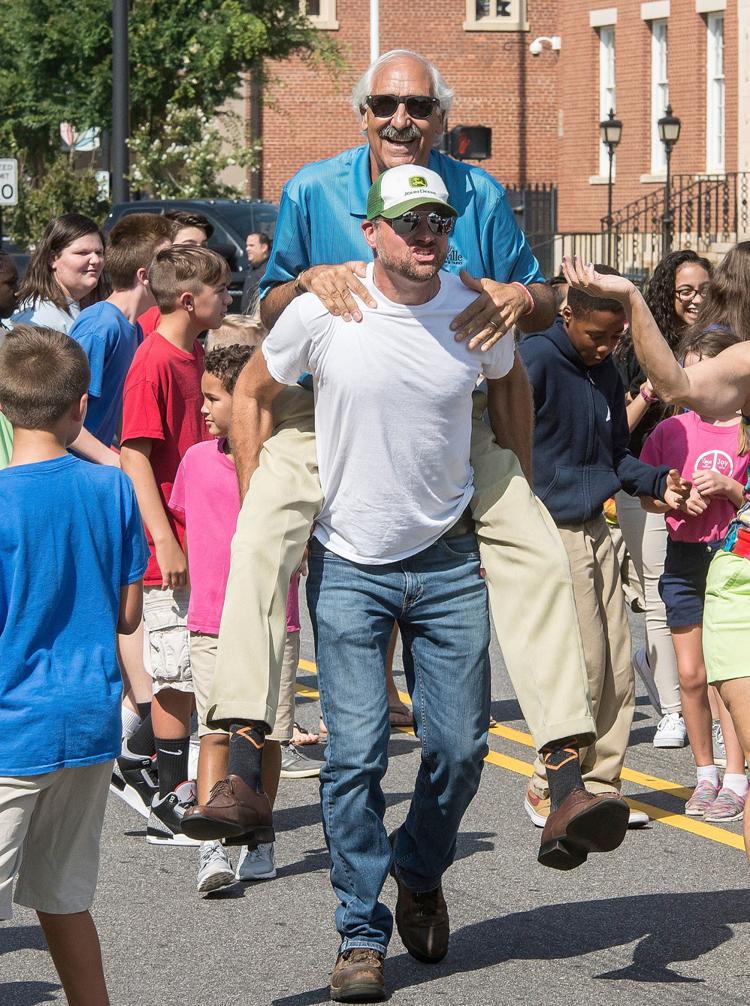 Kutteh was elected as mayor in 2005 and is in the midst of his fourth term. He said he developed more neutrality as mayor and learned to make sure a council member was being understood as they intended. He does his best to keep the meetings civil and understandable to the audience.
"Most days, it's very rewarding. It's fun. I enjoy it at all levels. I enjoy cutting ribbons. I enjoy helping people with their individual problems," Kutteh said. "The people who work for the city are great people. It's good to get to know them on a professional level and a personal level. It's nice to feel like you're having some impact on the place you love."
Kutteh said the impacts that are easy to recall are material ones like the building of the Civic Center, the renovation of City Hall and the expansion of the water treatment plant.
"I would hate for it to be dominated by that because I think it's the building of community aspects, and we're not there, but I think everyone acknowledges that we're better off now than where we were with community relations and ability for people to access one another for conversation and productive community growth," Kutteh said.
For instance, Statesville has been recognized as an All-American City twice in 30 years, in 1997 and 2009.
On the way back from the All-American City banquet in Tampa, Kutteh said he called a group of people who had been involved in the process of being recognized as an All-American City but were unable to attend the banquet. Though the bus was on the edge of town, Kutteh told the group it had broken down and they wouldn't be home for hours as a joke.
The people who had stayed behind were disappointed, of course.
"About two minutes later we came pulling in, turning that sadness into joy," Kutteh said.
Kutteh recalled meeting and recognizing outstanding community members like astronaut Tom Marshburn, who wanted to share his experiences in space with the town he calls home. Kutteh said there were hundreds of examples of relationships made on an individual and community level that he cherishes.
While Kutteh was largely positive about his 30 years as an elected official, there have been challenges. Kutteh said he wants people to approach him with concerns, but he remembered a time where he attended the wake of a close friend's father. The wake was right before a council meeting, and there was controversy.
"I remember how heartbroken I was because I was confronted even in that environment by people that said 'What the heck are you doing?' and 'That's a dumb idea' and stuff like that," Kutteh said. "That's the downside of service is there's never unanimity on what you're doing."
With situations like the wake excluded, Kutteh said he enjoys hearing people's opinions on city issues and wants people to approach him with concerns.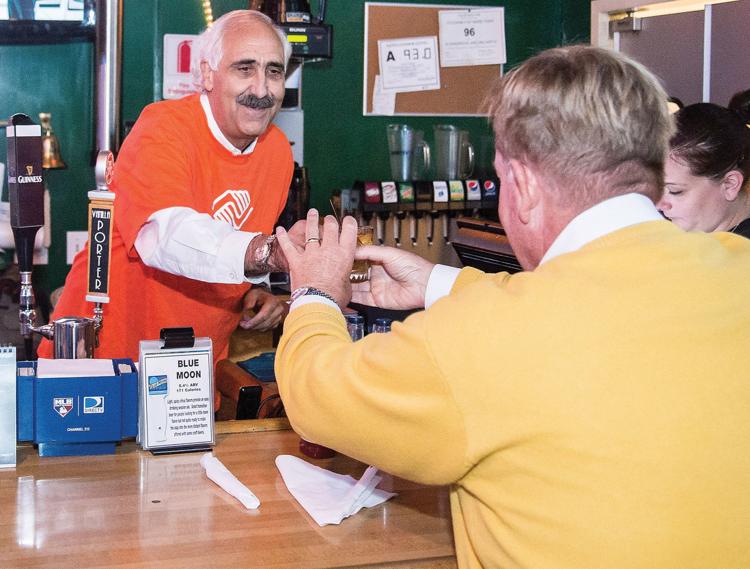 A frustration he has today that was not so prevalent 30 years ago is the dissemination of incomplete information. Kutteh said with modern technology, more people can spread information more ways to a bigger audience than ever before. Often, the person disseminating information has not spoken with Kutteh and doesn't have the whole story, but the assumptions they've made become popular.
As an example, Kutteh said he still receives emails from people demanding the city let Gander RV fly their large American flag though council changed Statesville's ordinance in October to accommodate the flag.
Kutteh said on the local level, it is easy to get the complete story surrounding an issue. All it takes is a phone call and a request for an explanation or the meeting minutes.
"One thing I've learned, you can be realistic without being negative about everything," Kutteh said. "It's easy as heck to be negative. Have some constructive solution to the problem. If you think we're wrong about the decisions we're making then offer some options to that. Don't just say 'You're a bunch of kooks who don't know what you're doing.' If you've thought through an issue then give us a chance to understand what your opinions are."
Kutteh said he did his best to be as responsive as possible to citizens that do reach out — whether it's for a burned-out streetlight or an explanation for a council decision. He wants as many citizens as possible to have positive experiences with city government.
While he doesn't have a vote on council issues unless there's a tie and he can't control all of the bureaucratic and situational elements determining governmental efficiency, Kutteh said he can explain the issue and process to people and offer assistance if he can.
"Real time, I can't talk every day to the 27,000 people that live in Statesville, but I can, for every one of them that reaches out to me, have some response, have some attempt to resolve their problem or concerns," Kutteh said. "I think, for the most part, people understand that you sometimes have to take positions that will never be approved by 100% of people. They're not as forgiving, so to speak, if you're not responsive to their concerns, if you just let it sit there."
In addition to the changes of communication, Kutteh said council has become more contentious.
"It's always good when there are divergent views. It is not good if there's not some contrarian in the group because it helps all of us," Kutteh said.
"Certainly, in more recent times, while we've had more divergent opinions, people have differed not only on the issues but on personality, and that's when it's not good when, because of how you feel about me personally, you can't support an idea I have. That's not good. That's carrying the reasonable discourse idea to an extreme that's not helpful."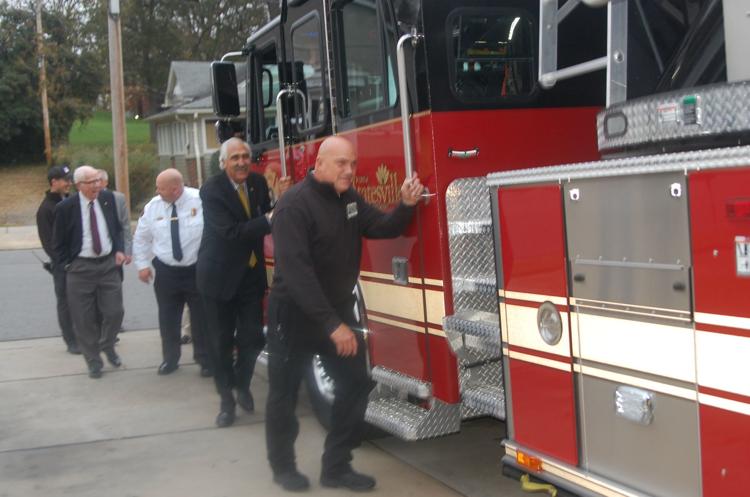 Today, Kutteh said, he wants to update the city's strategic plan and encourage more residential, industrial and retail growth.
"I just do the best job I know how to do day after day," Kutteh said. "What I think is the best job is molded by what people like you think and is expressed to me, so my attitudes about what a good job is have probably changed a great deal over 30 years."