Jim Dunn likes politics. He has his candidate, but that doesn't mean he's not interested in what others have to say.
It was that curiosity that led him to an interesting, and eye-opening, political moment of his own recently. After attending a Joe Biden campaign event, Dunn wanted to share a story of his "pleasant experience," one that flies in the face of the often-discussed and highlighted dissension in politics today.
"There's a lot of division," he said. "There's a lot of division, a lot of just one side, causing too much dissension."
Dunn, a supporter of President Donald Trump, headed to the recent rally for Democratic presidential candidate Biden in Rock Hill, South Carolina.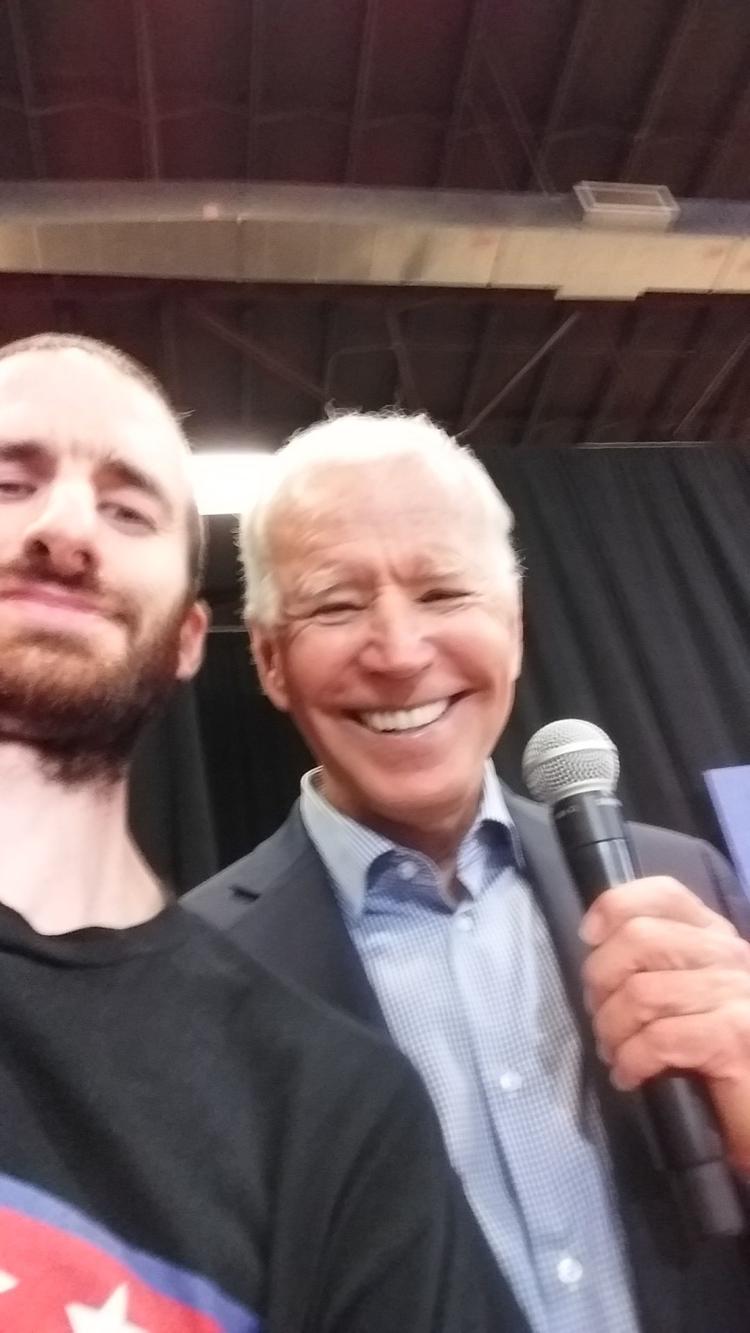 "I just jumped at the chance to hear both sides," he said.
So on a recent Thursday, he slipped into his Trump for President re-election shirt and headed to Rock Hill to hear Biden. He's been to 15 or 20 such events for various candidates over the years and says he enjoys the experience. He took along his 8-year-old and 9-month-old sons.
Dunn, as a veteran of these events, knew he'd need to get there a little early for a good spot. He got there about an hour and 15 minutes before the event was to start and sat in the front row. He did point out that a wait at a Trump event is substantially longer.
In Rock Hill, his shirt drew little commentary.
"A couple of people (commented), but it wasn't nasty," he said. "A woman asked me why I was wearing it and I said to support my candidate and another woman said, 'Yeah, that's why we're here.'"
"They were very open to my views," he said. "I didn't expect that."
And then he had a chance to interact with Biden himself.
"He mentioned to me, don't worry about the baby," Dunn said. "I was first row. He was there, I saw the opportunity to stand up. This was during the town hall."
And then came the photos of Biden with his baby — a moment that will remain etched in Dunn's memory.
"I am a Trump supporter and do not agree with a lot of Joe Biden's policies," Dunn stated in an email. "However, he took the time during his Town Hall to kiss my son and take a picture with me even though I was wearing a re-elect Trump shirt.
"This speaks volumes about the man's character, and I want him to get the proper recognition."
Dunn said the experience is one he'll never forget. And, he adds, a welcome moment from what one often sees and hears about politics.