After years of talk, argument and construction, officials are gearing up to open the Interstate 77 express toll lanes to drivers.
The paid lanes will run parallel to the free general-purpose lanes. Officials say the project will help alleviate congestion between Mooresville and Charlotte. Opponents aren't so sure.
Here are 5 things to know about the express lanes on I-77:
1. When will the lanes open?
Officials have only said that the northern section of lanes, which start in Mooresville, are anticipated to open "by the end of the year." There has been little clarification as to what segments that will include.
I-77 Mobility Partners, which will operate the toll lanes, did not respond to the Record & Landmark's questions.
The rest of the project is slated for a 2019 opening. The 26-mile project has until next fall to wrap up, per the company's contract with the state.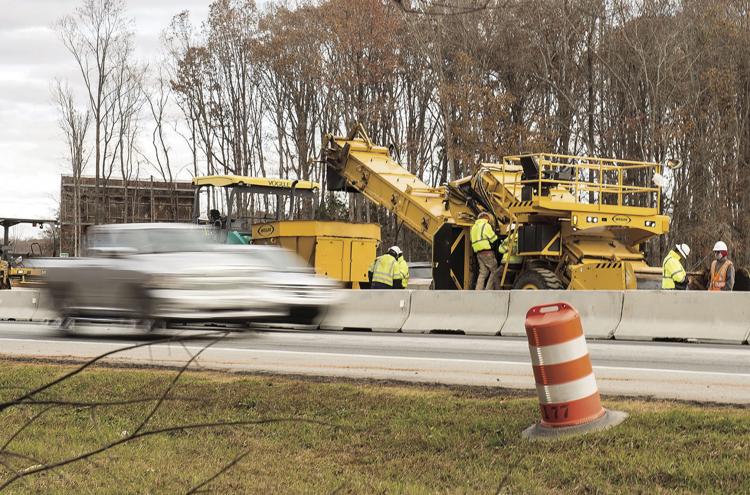 2. How can you pay the toll?
Tolls are calculated and billed electronically — there is no stopping at a tollbooth. Instead, cameras and other equipment will see who is using the lanes.
There are two ways to pay the tolls. Cars that are equipped with a transponder device can pay the tolls through an online account. Drivers without a transponder will get a bill in the mail sent to the address on their vehicle registration.
Transponders are part of the N.C. Quick Pass program. These devices work on any toll road in the North Carolina, Florida and Georgia.
There are three types of transponders. A free Quick Pass interior sticker is placed on the windshield. An E-ZPass bumper mount costs $13.49 up front but can be used on vehicles like motorcycles without a valid windshield. A $16.49 E-ZPass Flex Transponder is needed to declare a vehicle high-occupancy (and thus avoid tolls altogether).
3. How much will it cost?
Tolls will change throughout the day.
In general, for the first six months, it will cost up to $6.55 to drive from Mooresville to Charlotte during rush hour (after all the lanes open) if you have a transponder. If you're paying by mail, expect to pay more than 50 percent extra on top of that.
At non-peak times, driving the full route could cost more in the $2-4 range.
After six months, tolls will begin to be calculated with a "dynamic" model based on current traffic, instead of time of day. Prices will also go up: A one-way trip with a transponder during rush hour will cost $9.40.
Cars carrying three or more people, motorcycles, emergency vehicles and public transportation vehicles can avoid tolls entirely if using the correct transponder.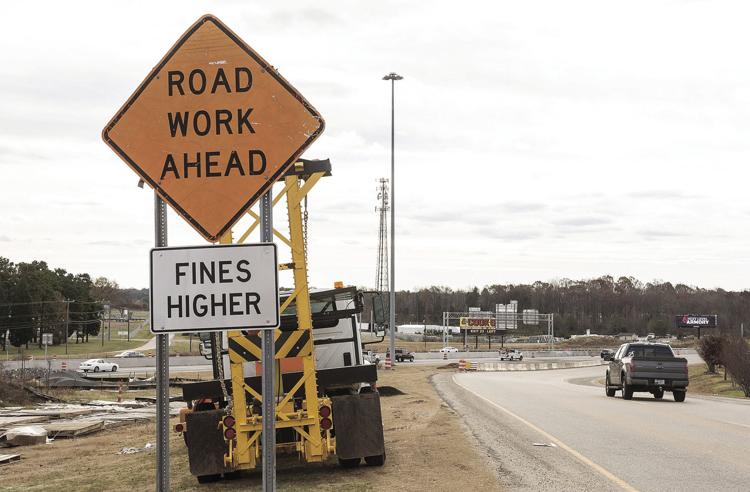 4. Where can you get on or off?
Between Exits 36 and 28 in Mooresville, there will be one toll lane in each direction. From Exit 28 to Exit 11 in Charlotte, there are two lanes.
There are multiple areas where you can enter and exit the toll lanes from the general purpose lanes. Where there are entrances and exits depends on which direction you are traveling.
In general, the general purpose and toll roads connect at or between the following exits:
» Exit 36 to River Highway.
» Exit 35 to Brawley School Road.
» Exit 33 to Williamson Road.
» Exit 31 to Langtree Road.
» Exit 30 to Griffith Street.
» Exit 28 to West Catawba Avenue.
» Exit 25 to Sam Furr Road.
» Exit 23 to Gilead Road.
» Exit 18 to West WT Harris Boulevard.
» Exit 16 to Sunset Boulevard.
» Exit 13 to Interstate 85.
» Exit 11 to Interstate 277.
5. Who is behind the project?
I-77 Mobility Partners, the Huntersville-based subsidiary of the Spanish private developer Cintra, holds a 50-year contract awarded by the N.C. Department of Transportation to design, build, finance, operate and maintain the toll lanes.
The N.C. Turnpike Authority, a division of NCDOT, will collect the tolls for Cintra. Cintra will use the funds to recoup its majority investment in the project, while the state of North Carolina will maintain ownership of the road.