The dining room, bright with the light from big windows. A black couple managing the kitchen. A manager patient with girls living and working on their own for the first time.
Statesville resident Bonnie Harmon remembers the time she spent working at Vance Hotel during the 1940s well. She had just graduated from high school. One of her friends had already applied to work in the Vance's dining room and told a group of girls from school that the manager was hiring. Harmon went into town with friends, and they all applied.
Harmon worked as a waitress.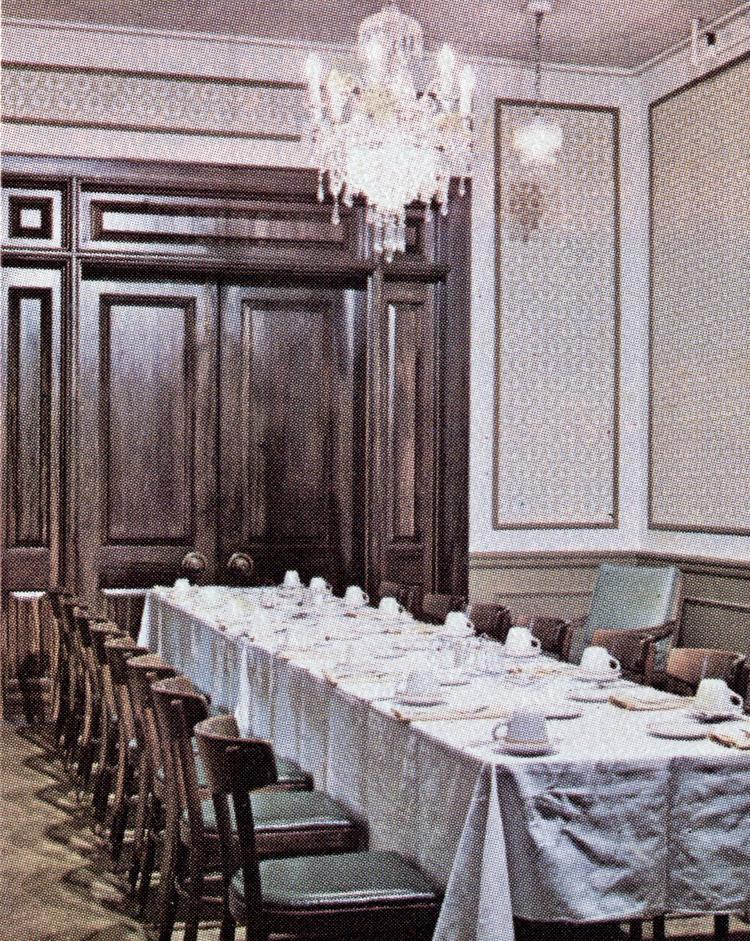 She lived at the hotel. Each room had two beds. She shared a bed with her cousin, and two sisters, friends of Harmon, shared the other bed. An identical room was connected by a door where four other waitresses stayed. Each bedroom had a bathroom. Housekeeping would change the sheets and clean the bathrooms at the end of the week.
The Vance also provided breakfast, lunch and dinner. Harmon kept tips and was paid $7 a week. She got Saturdays off, and time between mealtimes to go back to her room or run errands.
"This was my first job, and I remember it so well, and I remember how great it was to have my own money," said Harmon, who grew up on a farm in northern Iredell County. "I can see that now, a little envelope with $7 in it from the hotel. We were taken care of, as you see."
The waitresses wore white dresses they bought themselves and partnered with a busboy who also dressed formally with a bow tie.
The dining room had big windows that let in a lot of light. The tables were covered in white tablecloths and set with linen napkins.
"We were uptown," Harmon said. "It wasn't for the people here in town to come in every day and eat. It wasn't that type of thing. It was a very nice place, and the food was delicious. We had people out of Charlotte who would come up for a dinner or for Sunday after church."
Lunchtime on Sundays was particularly busy. Statesville locals would come after church, dressed in their Sunday finest.
Harmon said the staff never worried about having a full house. The dining room was always busy, especially on the weekends, so the waitresses made good money reliably.
There was a large table in one corner that Harmon always liked serving, though other waitresses did not. She said she always made a lot of tips from those parties. Often, two families were meeting for a meal at the dining room. For instance, one may have been from Charlotte and the other from Hickory, so it was a convenient place to meet. Harmon would make $30-50 in tips from the families.
She said such a large party took about an hour and a half to serve plus cleaning the table afterwards with the busboy.
Harmon would serve such a large party maybe two or three times a week, and some of the other big tables in the dining room would tip $15-20.
"You can't find a job that you take in that much and pay for your apartment and buy your groceries," Harmon said. "I just thought it was a great thing."
A black couple with culinary training ran the kitchen. Harmon said she was very fond of them. They would create a menu, and the dining room manager would order the necessary ingredients.
Harmon sterilized silverware, swept or cleaned tables after the dining room closed.
The manager had high standards and kept the dining room clean and efficient.
"I can't say enough of that man," Harmon said. "He was kind, and if we did something he really didn't like, he told you, and not the rest of them, and he explained what he wanted done, and we didn't mind at all."
Harmon has some personal memories in the hotel as well.
World War II was raging overseas as Harmon worked at the Vance. She said goodbye to one of her cousins being deployed at the front door of the hotel.
"He wasn't gone a month before he was dead," Harmon said. "He was 18, and I was 18. We were young, and his brother had already been killed."
A happier memory of Harmon's was waving from the big dining room windows at her boyfriend and future husband as he passed in his work truck.
Harmon waited tables in the Vance's dining room for about two years and paid for a few months of typing classes. She moved on and got other jobs using the typing skills she acquired.
"Why don't they just put it (the Vance Hotel) back the way it was? It would have to be renovated, the whole place. You could almost build a new one for that," Harmon said. "When I worked there, it was in good shape."