Who: UNCG (10-3 SoCon, 20-6) at Mercer (7-6 SoCon, 13-13)
Where: Hawkins Arena, Macon, Ga.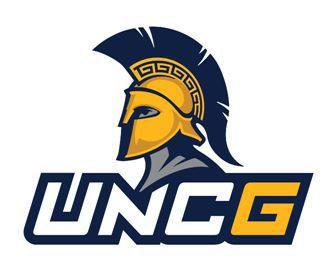 Notable: With just five games left in the regular season, UNCG is one game behind in the Southern Conference standings. Front-runners East Tennessee State (at VMI) and Furman (vs. Chattanooga) play games Saturday before a critical head-to-head matchup Wednesday. … UNCG has won three in a row and eight of its last nine to reach the 20-win plateau for the fourth consecutive season. … The G is No. 61 in the NET (NCAA Evaluation Tool) rankings. The Spartans were No. 60 last season on Selection Sunday. … Junior guard Isaiah Miller averages 20.7 points in SoCon games to lead the league. He's third in the nation with 71 steals (2.73 per game), and averages 3.5 in league games. … James Dickey, a 6-foot-10 senior, leads the SoCon in blocked shots and averages 9.2 rebounds. He needs eight rebounds for 1,000 in his career. … Reserve point guard Keyshaun Langley, a freshman from Southwest Guilford, averages 7.1 points off the bench. But over his last four games he has averaged 13.5 points and shot 7-for-16 (43.8 percent) from the 3-point line. … Mercer is hot. The Bears have won seven of their last nine games, including impressive victories at ETSU and at Wofford. … Bears guard Djordje Dimitrijevic, a 6-2 senior from Serbia, is the No. 2 scorer in the SoCon at 17.7 points per game. He's shot 42.0 percent from the 3-point line since the start of league play. … Mercer's Ethan Stair, a 6-4 senior wing, averages 15.2 points and 8.8 rebounds. … Mercer is the best free-throw shooting team in the SoCon at 73.1 percent.
He said it: "We're just trying to get better today, trying to get better tomorrow. You can't control the time of year or when you peak. But you can control your mentality to want to get better one day at a time. And that is all we're focused on. We've had a good week-and-a-half of practice, getting back to practicing the way we expect to practice at UNCG. Generally, when we practice to that standard, we have a better output possession to possession in the games we play." — Wes Miller, UNCG coach, on his team's improved health