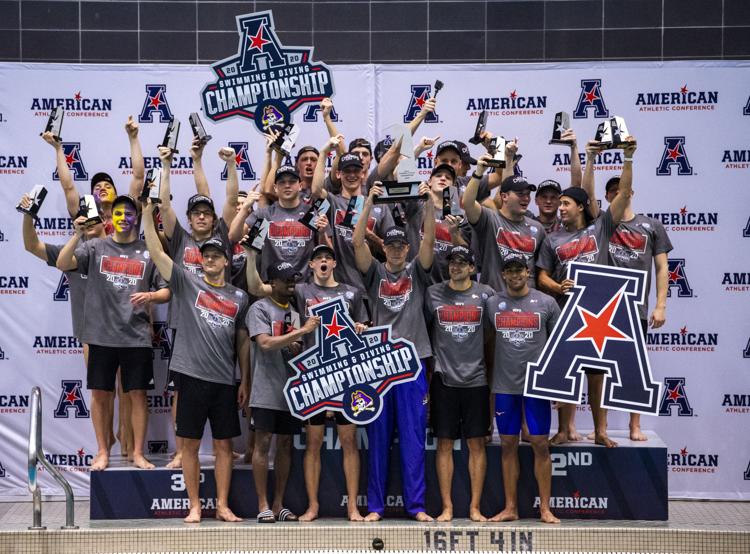 Pietro Nannucci thought it was unusual that he was being asked to take part in an online compliance meeting Thursday along with the rest of East Carolina's swimming and diving team members. Those meetings are usually held in August.
But Nannucci stopped work at his father Franco's textile business in Greensboro, pulled out his laptop and joined a Microsoft Teams meeting around 11:30 a.m. He knew something was up when ECU's athletics director, Jon Gilbert, joined the online meeting.
"The athletics director cut straight to it and said tennis and swimming were being cut, then pretty much hung up," Nannucci said.
Just like that, a men's program that two months earlier had won its fourth American Athletic Conference championship in six years was gone.
Gilbert said in a news conference Thursday afternoon that the decision was made because "I understand our financial realities and that East Carolina is not able to support 20 athletic programs at this time."
"From winning a conference championship two months ago to getting cut," said Nannucci, a Grimsley graduate who had just completed his second season swimming freestyle events for the Pirates. "Swimming is obviously one of those sports that doesn't bring in a lot of money, and as swimmers we know that. But after winning conference, even with some budgeting problems we thought swimming's safe.
"Right now it doesn't feel real for me. I'm a little bit in shock."
Ben Barden, a Southwest Guilford alumnus who was a team captain this season as a junior at ECU, declined to discuss the school's decision to cut the program, but did say in a text that he intends to complete his degree in Public Health Studies at the Greenville school.
Gilbert spoke highly of the Pirates' swimming program and coach Matt Jabs in particular at a news conference later Thursday and apologized for not being able to tell the athletes in person.
"This is not something that I take lightly," the AD said. "I was extremely disappointed to deliver this news today to our 68 student-athletes that are affected. It was difficult because I had to do it behind a computer screen, and I couldn't be in the room with them. I couldn't feel what they were feeling."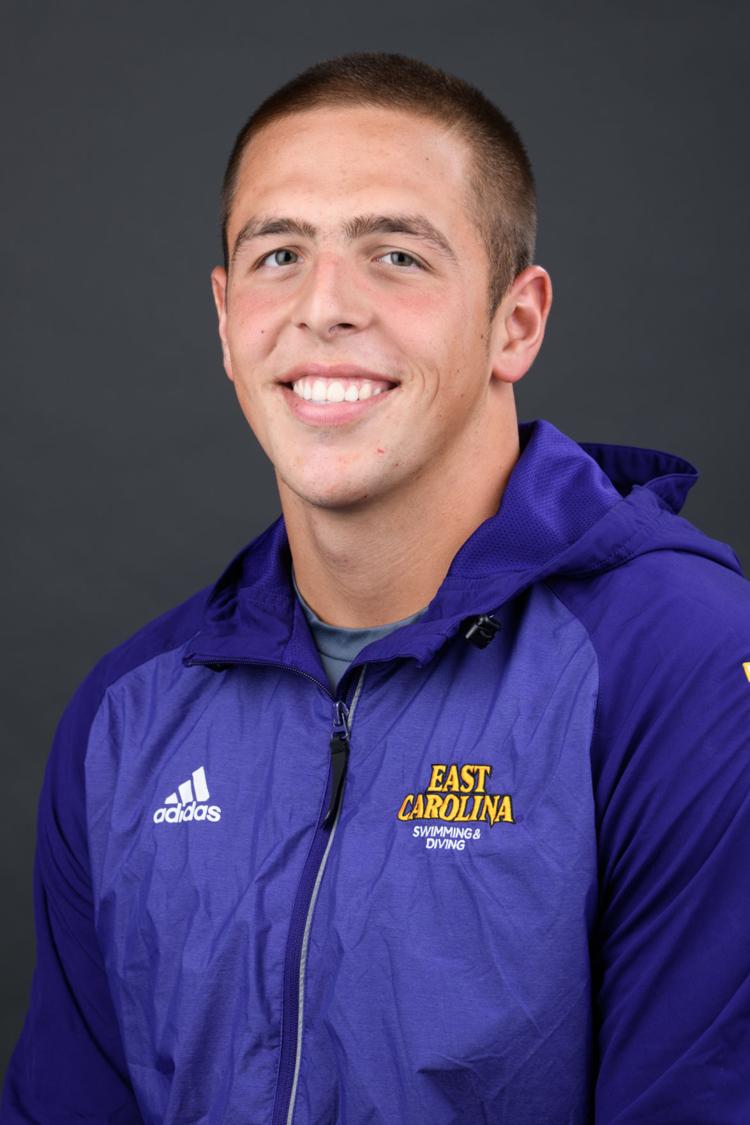 What they were feeling was disappointment. Barden told WCTI-TV in New Bern, he was "torn up, sad and frustrated obviously for myself and my teammates, but more so for the future Pirates who will not get the opportunity to represent the university."
Nannucci did say that "ECU is doing a nice job with counselors reaching out personally. There's a world pandemic going on, people dying, people losing their jobs, losing everything they have, so I'm not sitting here pouting and complaining that my swim program got cut of all things. Let's be real. We're living in a situation that's probably going to change humanity fundamentally at its roots."
The university did announce that it would honor the scholarship commitments it made to current team members and high school seniors who had signed letters of intent with the Pirates.
Reagan junior Reece Alexander, who committed to East Carolina in January and was to enroll in 2021, learned of the school's decision in an emailed news release.
"I saw an article a couple of days ago about how ECU was planning to cut some sports," Alexander said Friday. "Everyone kept saying, 'I think it's going to be lacrosse.' 'I think it's going to be golf.' I did not expect it to be swimming. I talked to the coaches yesterday, and they said they were completely shocked as well. It's really heartbreaking."
The rising senior said she "loved how close the team was," and that was a big reason why she chose ECU. "It's a college town," Alexander added, "and it's such a family environment there."
Alexander will pursue "other options," the Raiders swimmer said. "Coaches have been texting me the past couple of days. I'm going to reach out to a few schools. College swimming has been my dream, so I definitely want to find another school to call home."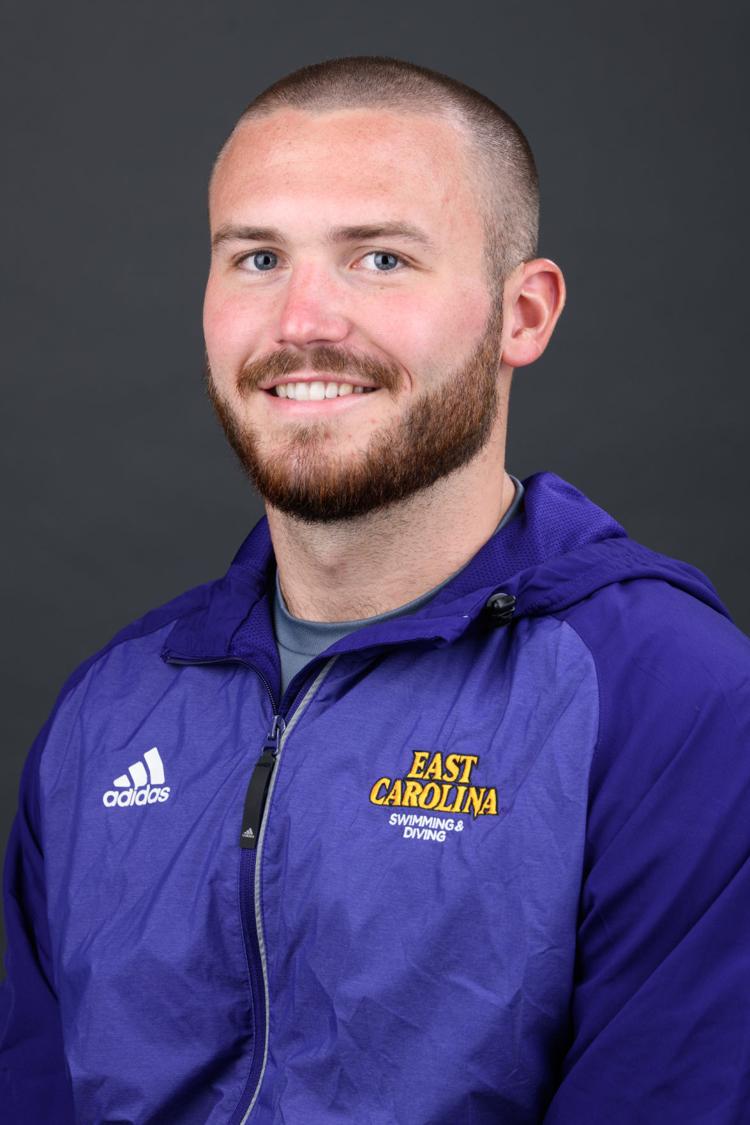 Nannucci, on the other hand, says he is done with college swimming and will likely complete his undergraduate degree at UNCG and join his father's business, which has pivoted to medical supplies. He was carrying a double major of Spanish and French with a minor in International Relations at East Carolina. The Greensboro resident was planning to spend a month in Buenos Aires, Argentina, this summer taking classes to earn nine credit hours, then finish his degree requirements in the fall on a scholarship that allowed him to study for a semester in Aix-en-Provence, France.
Those opportunities are gone, but what Nannucci will really miss is the camaraderie he had as part of the ECU swimming program.
"It's really not even the team being cut," he said. "It comes down to almost a family atmosphere being completely removed. The swim team at ECU — and I've lived all over the world, from Morocco to the U.S. to Italy to Spain — I have to say it was awesome because it was a really cool international group. It was guys from all over the world, girls from all over the world. I got to meet people from all kinds of backgrounds, and we really had a great thing going."