GREENSBORO — The older brother, Kameron, is the leader of N.C. A&T's basketball team, the key component to everything the Aggies do.
The younger twin brothers, Keyshaun and Kobe, could be the future at UNCG, tailor-made for the Spartans' defensive style of play.
And so on the opening day of the college basketball season, Keyford and Toni Langley will watch from seats in the Greeensboro Coliseum as three of their sons share the stage when A&T plays UNCG at 7 p.m. Tuesday.
"My wife is doing better than I am with this," Keyford Langley said. "We're all excited, but I'm nervous. I've never been nervous before their games, but I'm nervous about this one. I want them all to do well, regardless of the outcome. … I wish it could end in a tie, but basketball don't work that way."
This is the second game of a four-year series between crosstown rivals. UNCG won last season's opener 74-66 to snap A&T's 13-game home winning streak, as an announced crowd of 5,006 turned out at the 5,700-capacity Corbett Center on the first Tuesday of November.
"I think I understand now why this game is important for Greensboro," UNCG coach Wes Miller said that night. "Our players really enjoy the environment."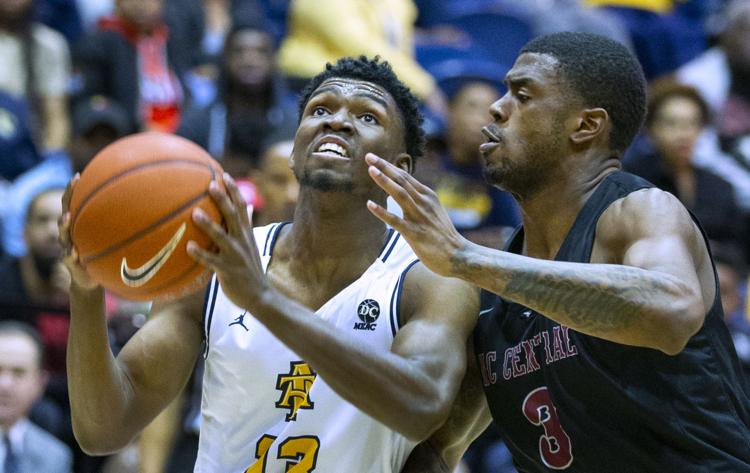 Kameron Langley started the game at point guard for A&T and was limited by foul trouble. He finished with six points, five assists and just one turnover in 26 minutes.
And now he's back for his junior season, the MEAC's leader in assists last year at 6.5 per game.
"Kam's talented. He's a facilitator first, a true point guard," A&T coach Jay Joyner said. "But he's crafty enough to score when he needs to. He's a very, very intelligent basketball player. And, as a coach, it's a luxury to have him.
"I knew recruiting him out of (Southwest Guilford) high school that he was going to be a special player in this program. I told him he was going to play as a freshman, and he did. I depend on him."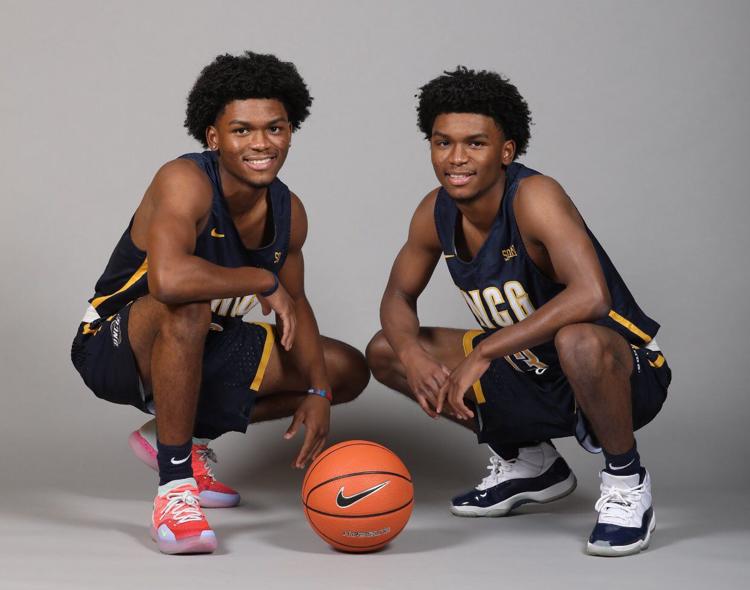 Over on the UNCG bench, freshman twins Keyshaun and Kobe Langley are 6-foot-1 guards who played on two high school state championship teams at Southwest. Keyshaun, a point guard, averaged 13.5 points and 7.2 assists as a senior, while Kobe, a combo guard, averaged 11.5 points.
At Southwest, the Cowboys played a frenetic brand of full-court pressure, positionless basketball, daring teams to try cross-court or skip passes.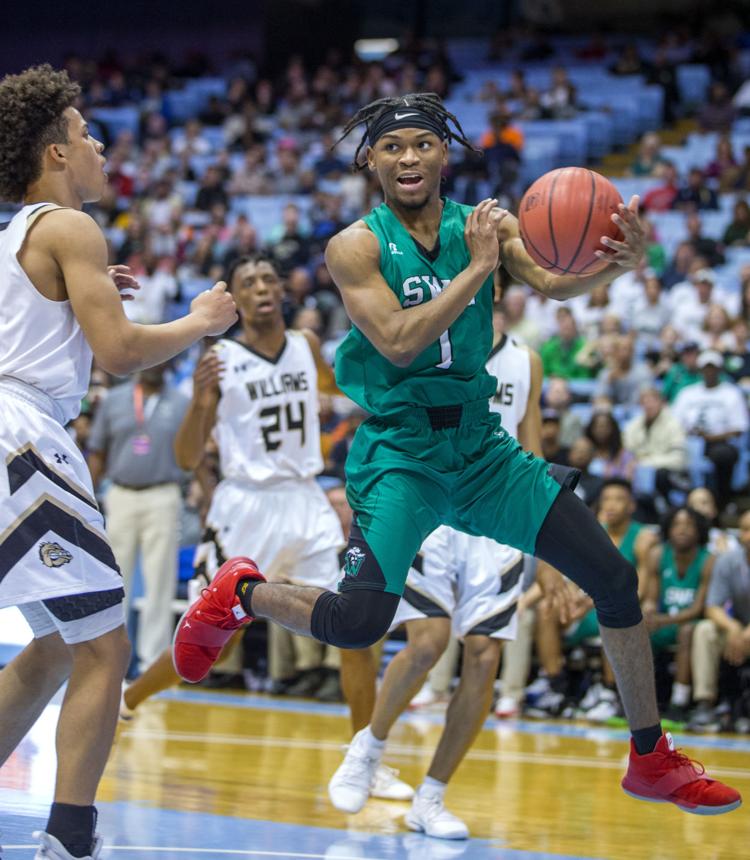 "The Langley twins are so dynamic on both ends of the court," Miller said. "We think they're the future of our backcourt. They fit us. …
"I'll tell you what, we're super excited about all five (freshman) guys. We felt like when we signed them, they could end up being the best class we've ever recruited as a unit. They have a chance to be one of those special classes if they stay together and continue to grow together."
The three Langleys' roles are different this season.
Kam is the unquestioned leader at A&T. Keyshaun and Kobe are learning from veterans Isaiah Miller — the Southern Conference's defensive player of the year last season and this season's projected player of the year — and senior Malik Massey.
Kam Langley averaged 7.1 points and 6.5 assists last season. He led the Aggies in steals and was the MEAC's top-ranked player in assist-to-turnover ratio.
With him at the point, A&T has won 20 and 19 games the last two years after a 3-29 season before he arrived.
"Kam's a pleasure to coach," Joyner said. "There's times you've got to get on him, especially when he sees something on the floor that the other guys on his team don't see. If they don't make eye contact, and the guy's not expecting the pass, it doesn't matter if you saw the opening or not, because the guy you're throwing it to didn't know he was open."
Keyshaun and Kobe ended up following their father's path to UNCG. Keyford Langley played for the Spartans from 1988 to '92, when the program was transitioning from Division III to Division I. His career 46.7 three-point shooting percentage is still a school record.
A fourth brother, KJ Langley, is the starting point guard for Greensboro College. The 5-foot-9 senior averaged 12.5 points and 4.3 assists in 25 games for the Pride last season, and he went head-to-head with Kam Langley in a non-conference game at A&T.
"So we got a little taste of this before," Keyford Langley said. "I kind of sat on my hands. I assume I'll do the same at this game. It's a strange feeling. You want all three of them to perform well, but you know someone's got to lose. And KJ wants so bad to be there. He's his brothers' biggest fan. But Greensboro's got a game the same night at Norfolk State."
The twins had other offers. A&T, High Point and College of Charleston all also wanted both players. And the brothers drew individual interest as well. Clemson recruited Keyshaun, and Wichita State recruited Kobe.
"They wanted to experience college together," Keyford Langley said. "It's more than just basketball for them."
In the end, the twins were won over by Wes Miller's run of success at UNCG.
And it created a brothers-vs.-brother matchup to open this season.
"Sunday night, all the boys came to the house," Keyford Langley said. "Kam has always come home for Sunday dinner, and he was doing some homework when the twins came in from practice. They jawed a little bit, but that's just the way they are. It's an eerie feeling the closer the game gets. I'm having a hard time sleeping at night just because I'm excited. … They seem to be taking it all in stride."