GREENSBORO — N.C. A&T has gone on the road and beaten a higher-division FBS opponent each of the last three years.
And now the Aggies (1-0), the No. 14 team in the FCS Coaches' Poll, make the trip to Durham to face Duke (0-1) in Wallace Wade Stadium at 6 p.m. Saturday.
It's an intriguing game, matching an A&T program that has won three of the last four black college national championships against a Duke program that has won three bowl games in four years, the best such stretch in its 107-year history.
Five things to know about this matchup:
1. Quarterbacks
In this era of the transfer portal, this kind of matchup is seen about as often as a unicorn. A&T and Duke will both start fifth-year players at quarterback, each in his first season as a full-time starter after years of being a loyal, respected, valuable backup.
The similarities are uncanny, too.
Both A&T's Kylil Carter and Duke's Quentin Harris are replacing quarterbacks who are among the best ever at their schools, the Aggies' Lamar Raynard and Blue Devils' Daniel Jones.
Both Carter and Harris are dual-threat guys, capable runners whose mobility adds a new wrinkle to their offenses as they replace pocket passers. Both also made starts down the stretch last season, winning games Raynard and Jones missed with injuries.
"Harris has been there a long time, he just hasn't played very much," A&T coach Sam Washington said. "He's very athletic. I think his feet are more dangerous than his arm. … He posed some problems for Alabama with his feet. They ran a lot of triple option, and that's not Duke's style of football. But it's an added dimension, and one that every team they play is going to have to prepare for."
2. Pass rush
In last week's 42-3 loss to No. 2 Alabama, Harris completed 12-of-22 passes for 97 yards and was intercepted twice. But because of his mobility, he was sacked only once.
A&T had five sacks in its season-opening 24-21 victory over Elon, all five of them by defensive ends Jermaine McDaniel and Devin Harrell.
That's huge. It means the Aggies were able to put pressure on the quarterback without blitzing much. And that led to A&T allowing just 19 rushing yards on 33 carries.
"Defensively, they play so well," Duke coach David Cutcliffe said. "They have good players. They had a defensive end (Darryl Johnson) drafted a year ago, and they have other players like him. They compete in every aspect: front, linebackers and secondary. In this era, to keep people to under 30 points is impressive. The most points they gave up a year ago was 23 to East Carolina, and they won the game. That gives you a lot to be concerned about."
Carter's mobility helped A&T, too. He was sacked only once in the opener while passing for 193 yards and two touchdowns.
3. Run the football
The foundation of A&T's offense is its running game. The Aggies have had a 1,000-yard rusher each of the last six years, and junior Jah-Maine Martin was a third-team All-MEAC pick last season as a backup.
Martin had just 54 yards on a career-high 21 carries in the opener, but he ran much more often between the tackles than he did last year as the change-of-pace running back. And both of A&T's guards and its center are first-year starters.
"When the coach calls the play," Martin said, "I'm going to run it. It doesn't matter if it's inside zone (between the tackles) or outside zone. They could tell me to run a back flip, and I'd try that."
Duke used three running backs at Alabama, but the Blue Devils' best offensive player is likely Deon Jackson. A second-team All-ACC back last year, he had 1,602 all-purpose yards including 847 rushing.
4. Wide receivers
A&T's Elijah Bell looked like, well, Elijah Bell again in last week's opener when he set a school record with his 26th career touchdown reception on a remarkable one-handed catch.
Bell, who was hampered by ankle and foot injuries last year, caught nine passes for 93 yards in the win over Elon.
"You ain't seen nothing yet," Washington said afterward. "… I've been around football for 47 years. And I'm telling you, my jaw has dropped several times just watching him play in camp this year. He came back with a vengeance."
And now he has help. Zach Leslie, last year's leading receiver, and Jordan McDaniel sat out the opener as a "coach's decision," Washington said, but are expected back this week. Tight end Quinzel Lockhart and slot receiver Korey Banks are both coming of solid games.
Duke, meanwhile, lost its top three receivers from last year. Jake Bobo, a sophomore, has the most catches among returning wide receivers: 10 for 167 yards. Tight end Noah Gray had a team-high five catches at Alabama.
5. FCS vs. FBS
A&T is an underdog in this one. Duke has won seven consecutive home openers by an average score of 43-9. Odds-makers favor Duke by almost four touchdowns.
The Aggies, who play in the Football Championship Subdivision, have beaten a higher-division Football Bowl Subdivision opponent each of the last three seasons in money-making guarantee games.
However, those victories have all come against teams that went on to have losing seasons: Kent State, UNC-Charlotte and East Carolina.
A&T has played two other bowl-bound FBS teams since 2015, and lost badly to both. The Aggies lost 53-14 at North Carolina in 2015, when the Tar Heels finished 11-3. And they lost 58-21 at Tulsa in 2016, when the Golden Hurricane finished 10-2.
"I think we can run with (Duke)," A&T coach Washington said. "… But it's size and speed (with FBS teams). We are physically strong enough to withstand some of the power stuff. But the size with speed is hard. Now you're up against guys who are 6-foot-5, 335 pounds, but they're agile and can move. And all the skill guys run 4.5 (seconds in the 40-yard dash) or better. Those are the two main challenges."
NCAT vs Elon college football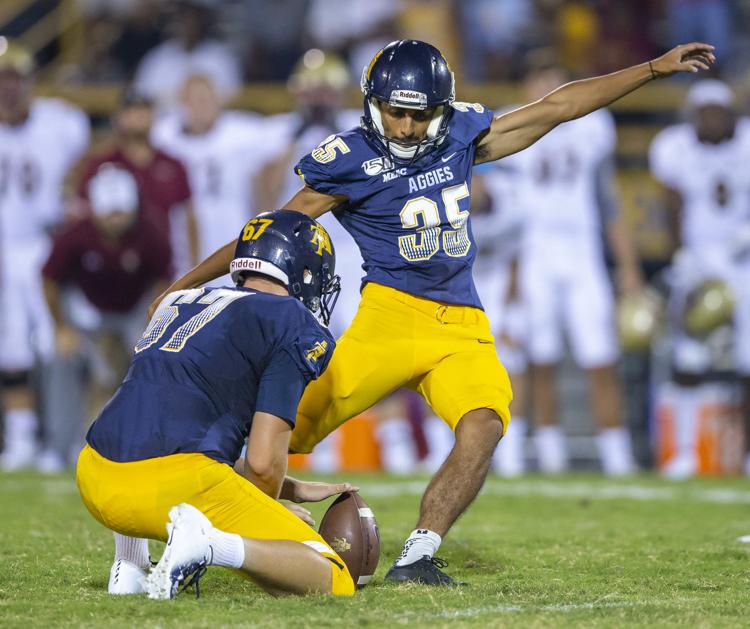 NCAT vs Elon college football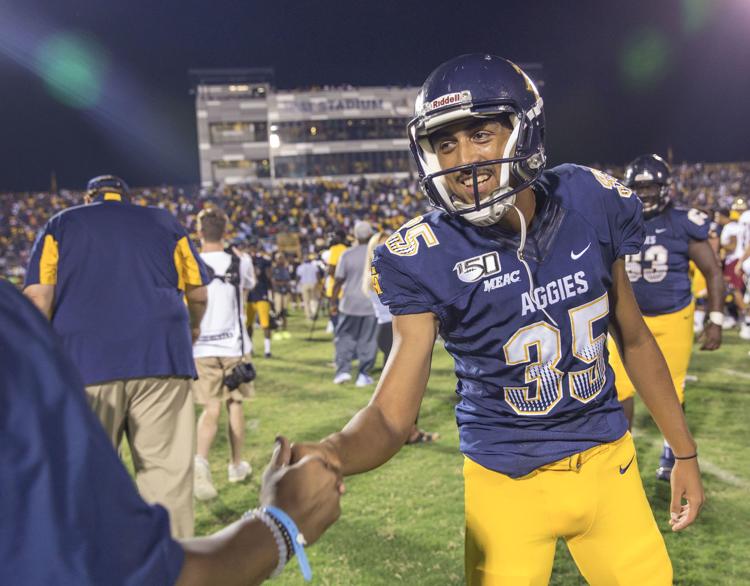 NCAT vs Elon college football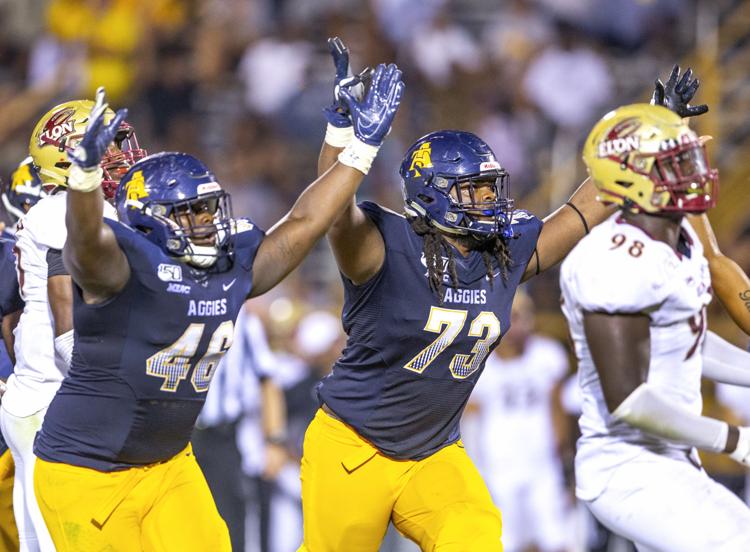 NCAT vs Elon college football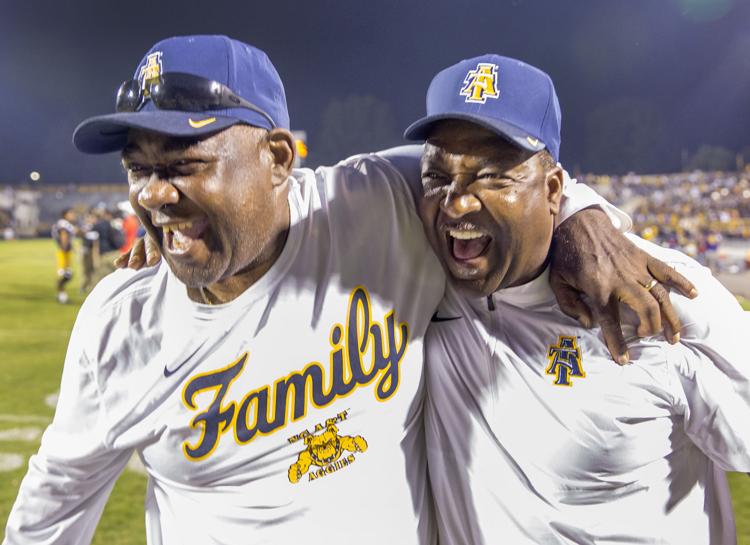 NCAT vs Elon college football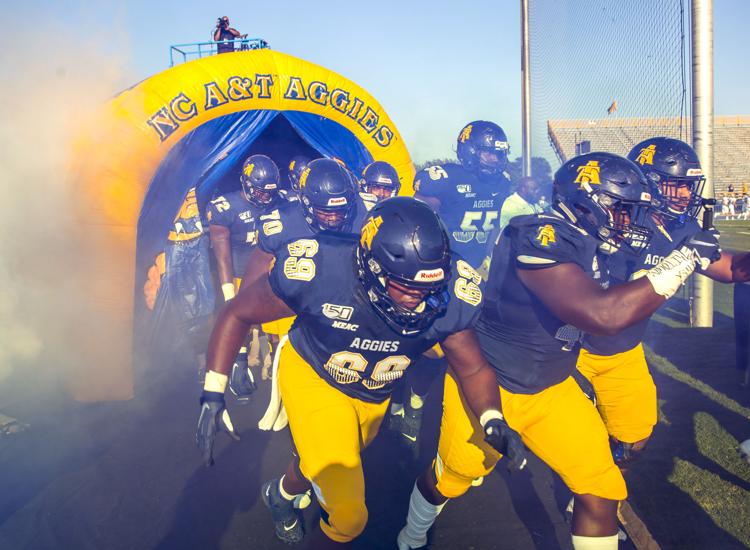 NCAT vs Elon college football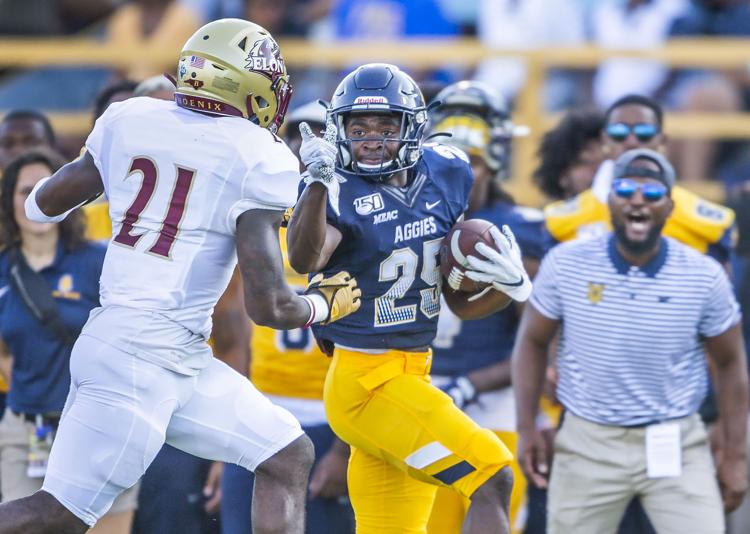 NCAT vs Elon college football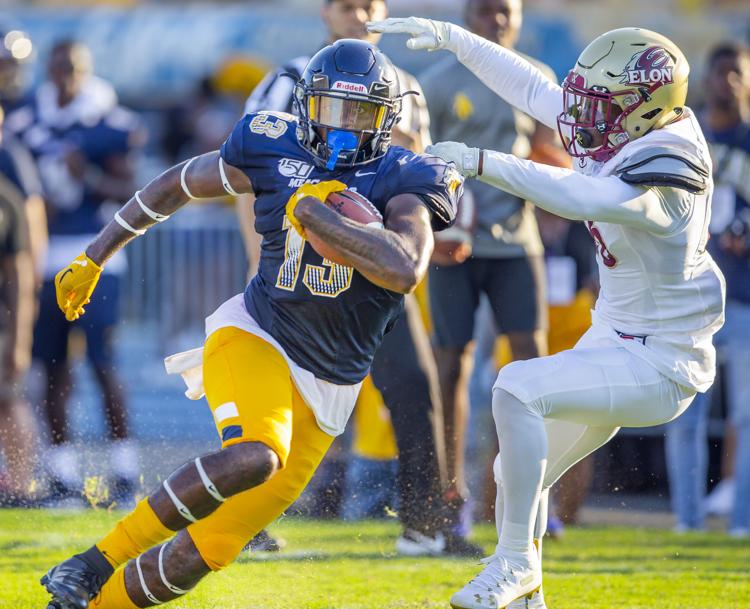 NCAT vs Elon college football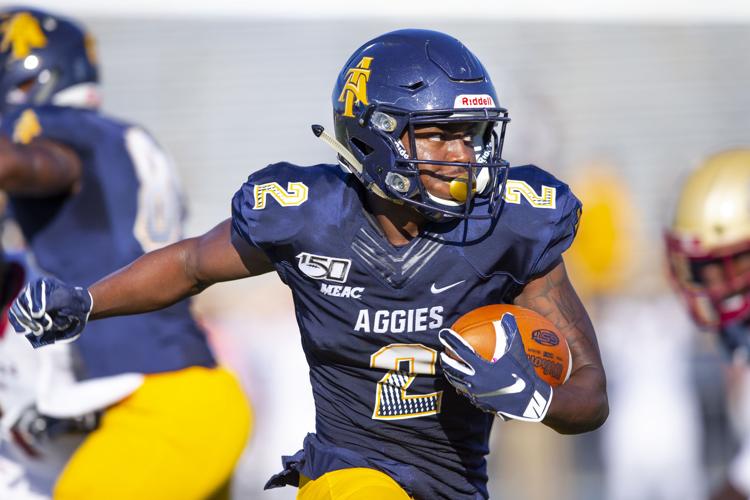 NCAT vs Elon college football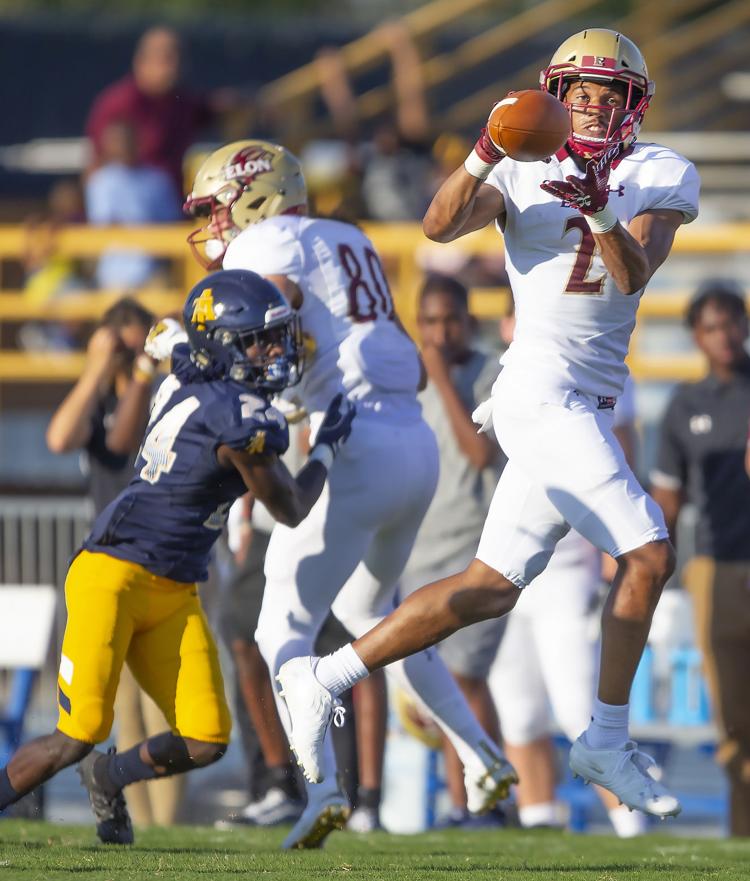 NCAT vs Elon college football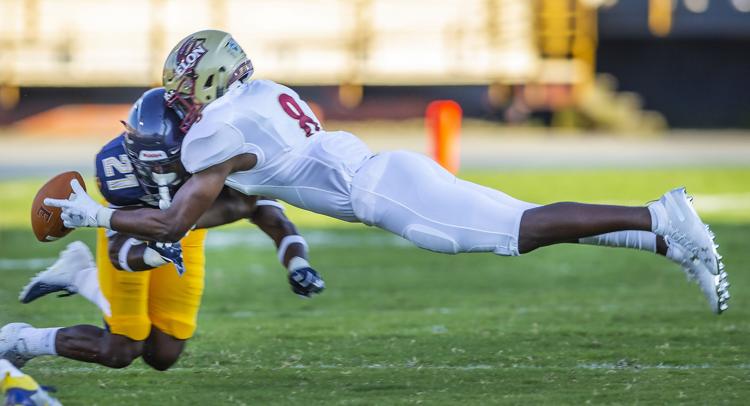 NCAT vs Elon college football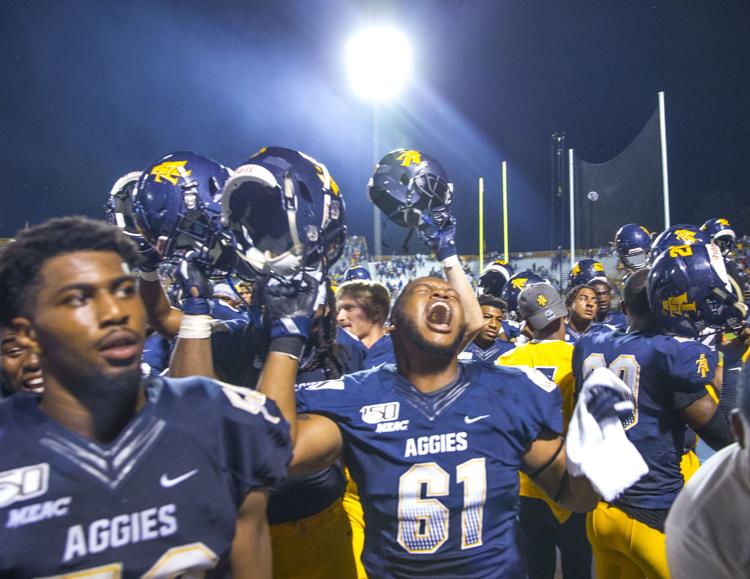 NCAT vs Elon college football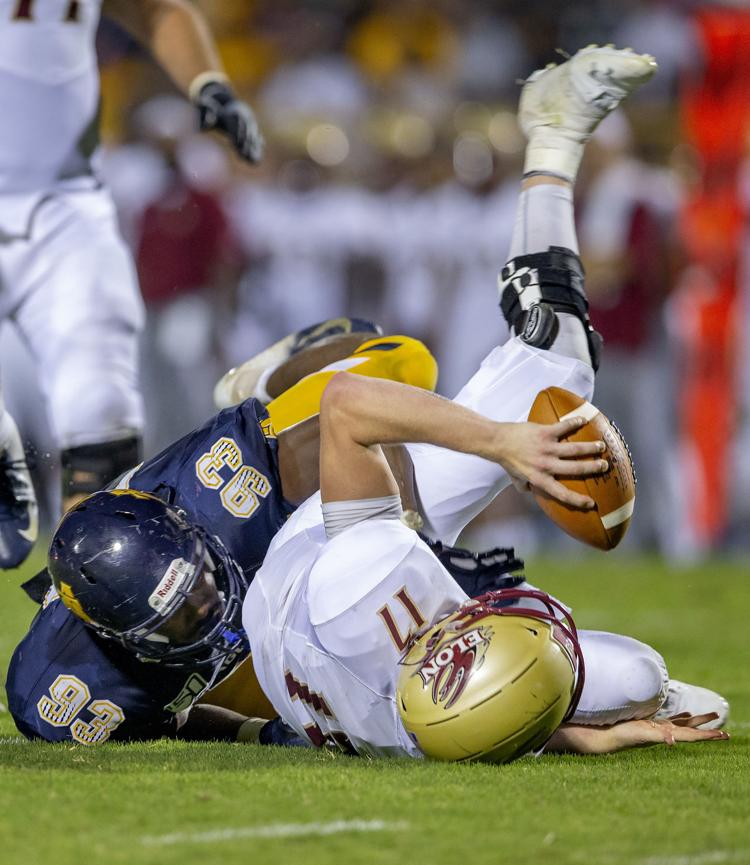 NCAT vs Elon college football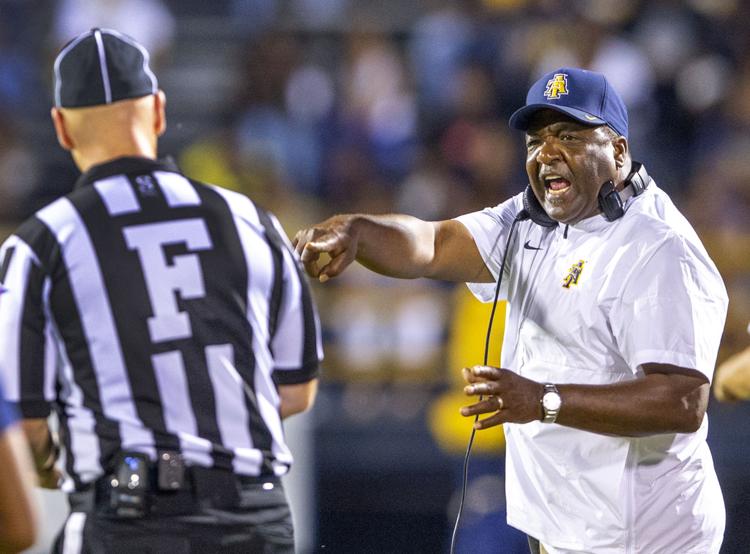 NCAT vs Elon college football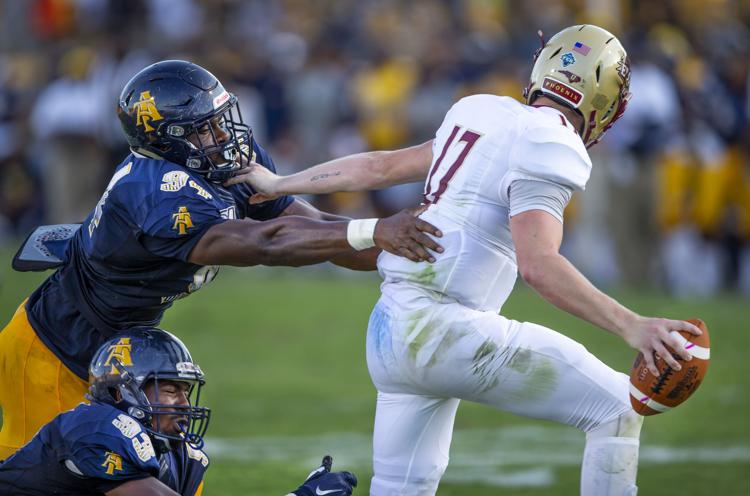 NCAT vs Elon college football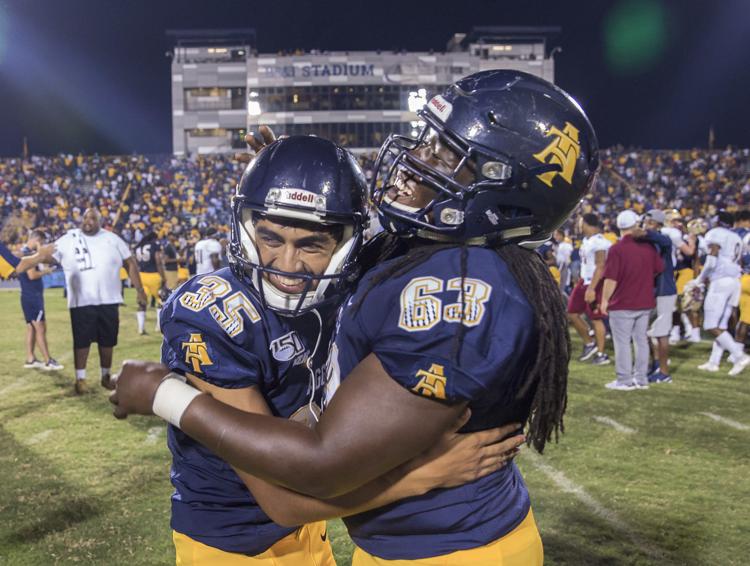 N.C. A&T vs Elon college football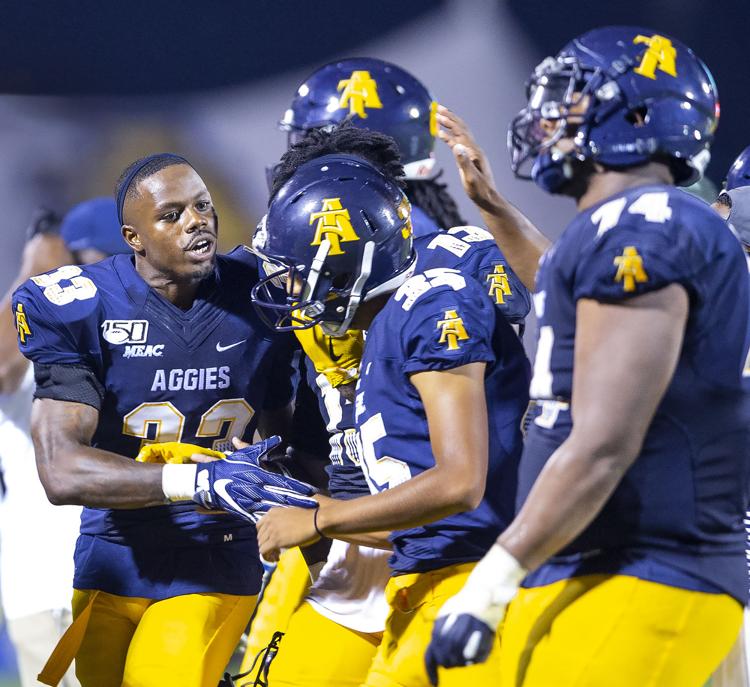 N.C. A&T vs Elon college football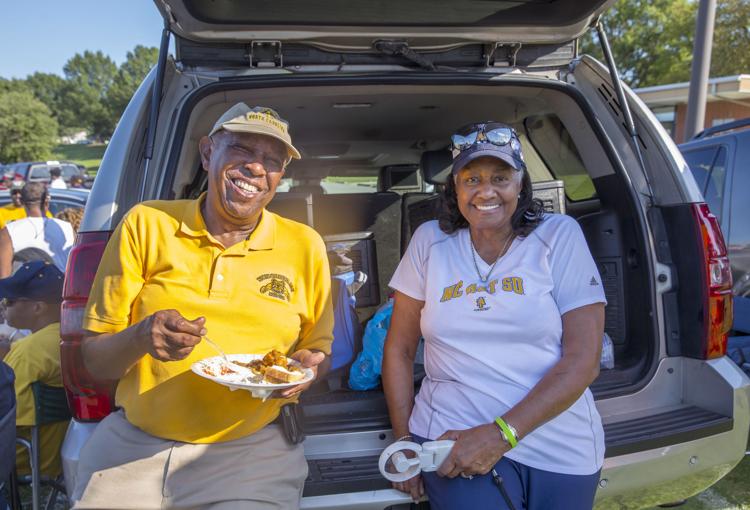 N.C. A&T vs Elon college football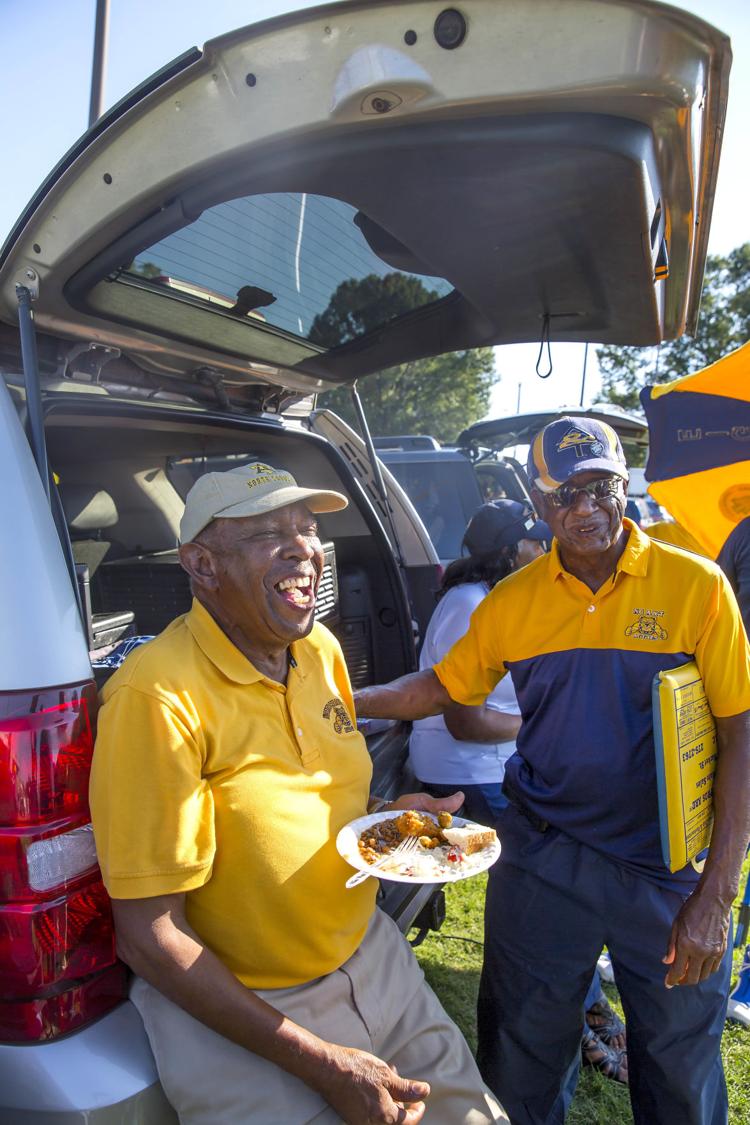 N.C. A&T vs Elon college football
N.C. A&T vs Elon college football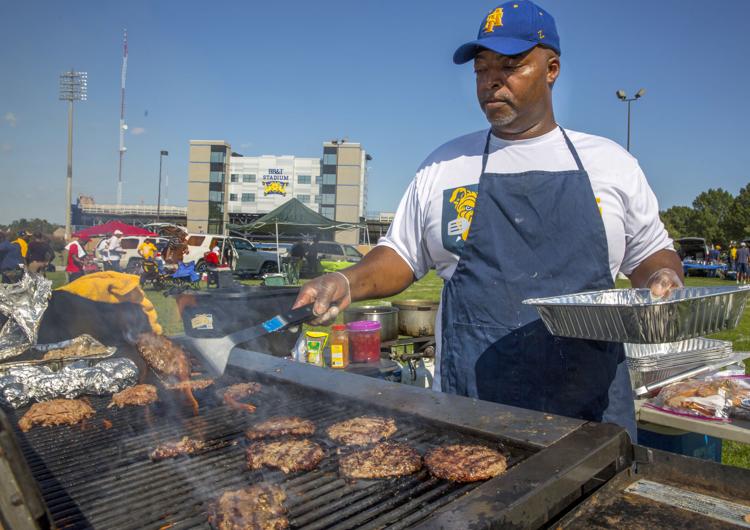 N.C. A&T vs Elon college football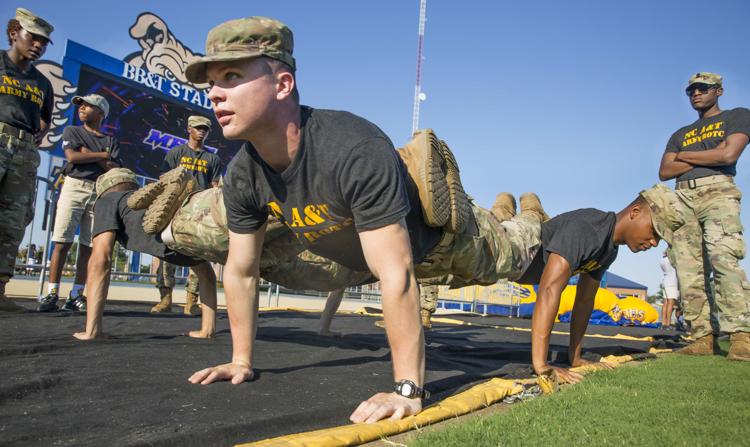 N.C. A&T vs Elon college football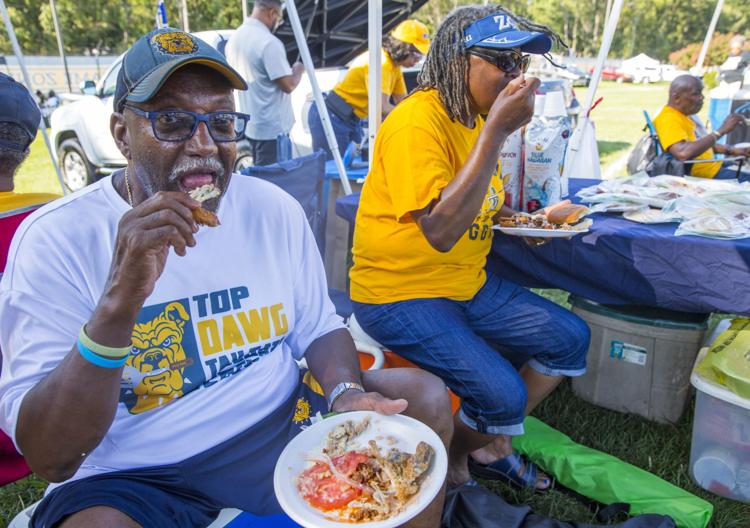 N.C. A&T vs Elon college football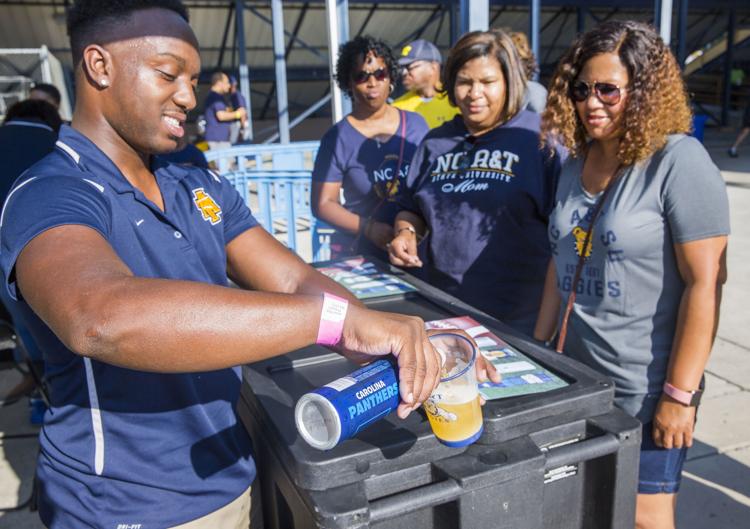 NCAT vs Elon college football