GREENSBORO — To go, or not to go? That is the question.
At least when it comes to fourth down and short yardage.
N.C. A&T is back at football practice this week, coming off a 45-13 loss at Duke in a money-making guarantee game.
The Aggies fell three spots to No. 17 in the FCS Coaches' Poll, and the $350,000-plus payday from a Power Five program does little to salve the wound of a loss.
"Any game you lose stings a little bit," A&T senior linebacker-safety Antoine Wilder said. "I don't care if we're playing Alabama, we're trying to win. I don't believe in that whole, 'It's an FBS and you're expected to lose.' We don't expect to lose. They put on pads just like we put on pads. They tie their cleats the same way we do."
But they approach fourth down differently.
In the first football game between A&T and Duke, the Blue Devils kept their offense on the field for five fourth-down plays.
And that peeved some Aggies.
Duke's fourth-down philosophy is based on analytics. It's cold, hard logic. But it can stir hot emotions.
"Yeah, that makes me want to play them again," A&T coach Sam Washington said. "Seriously, I asked Mr. (AD Earl) Hilton, 'Do we play them again?' I thought it was very peculiar, honestly. Why would you do that? For what purpose? … We'll play them again (in 2021). I would like that challenge again. I really would."
All five of the plays were either fourth-and-2 or fourth-and-1.
"We didn't capitalize when we had chances to get off the field," said Wilder, who made 14 tackles. "But you can't cry over spilled milk. It's in the past."
Duke got burned once. On its first possession, Duke went for it on fourth-and-1 from its own 41. Running back Deon Jackson didn't make it back to the line of scrimmage, dropped for a 1-yard loss by Wilder and middle linebacker Kyin Howard.
A&T took advantage of the short field, and Noel Ruiz kicked a 40-yard field goal for a 3-0 lead.
But the rest of Duke's fourth-down gambles paid off. The Blue Devils picked up first downs on fourth-and-1 plays from their own 36 and their own 44 in the first half.
"Fourth down, man, that blew my mind," Wilder said. "I'm ready to run off the field, and it's like, 'They're going for it?' I just wish Charleston Southern will go for it on fourth down. Go ahead. Try that this week."
Duke's David Cutcliffe is 64 years old, but he's a new-age coach, one of a breed who sees little value in punting — or even field goals — in fourth-and-short situations. He's a believer in analytics and research in the 2011 book "Scorecasting," which makes a statistical case against punting.
"I'm going to go in and have a plan to win the game," Cutcliffe said. "… As soon as you don't go by the book, you generally pay for it. I believe in that. I have studied statistics. I like it. I like the numbers game. If I believe that that's going to help us win, I'm going to continue to do that."
Last season, Duke finished 20th in the nation in most fourth-down conversion attempts, ninth among teams with winning records. In 13 games, the Blue Devils were 12-for-28 on fourth down. By comparison, A&T was 5-for-10 in its 12 games.
And in this year's opener, Cutcliffe kept his offense on the field on fourth-and-1 from the Alabama 7 rather than try a field goal in what was then a scoreless game.
Against A&T, Duke's final fourth-down successes came in the fourth quarter with the score already out of reach.
Leading 38-13, Duke called a timeout with 11:01 left in the game, facing fourth-and-2 from the A&T 27. Duke kicker A.J. Reed had made a 50-yard field goal (on fourth-and-10) earlier in the game, but the Blue Devils called a designed run for starting quarterback Quentin Harris.
He needed 2 yards. He got 3. And eventually, Duke had first-and-goal from the 3.
A&T's defense stopped three consecutive Mateo Durant runs short of the end zone, bringing up fourth-and-goal from the 1. Again, Duke shunned the field goal, and this time Durant made it across the goal line for the game's final touchdown with 8:19 left.
The game got away from A&T when Duke scored three touchdowns in the final 3:10 of the first half. But that last touchdown hurt.
"The guys were disappointed. Disappointment. That's the word," Washington said. "… They understand that's a Power Five team. You know what I mean? The realization is we could have and should have played better. For us to beat a team like that, we would have to be perfect and they would have to be lousy, playing their C-game. Obviously, if we're doing our best and they're doing their best, it's not close. They're supposed to win."
N.C. A&T verses Duke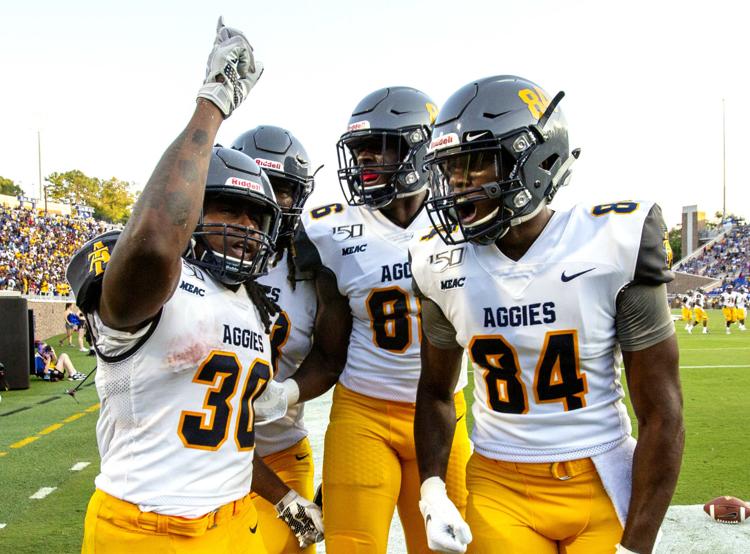 N.C. A&T verses Duke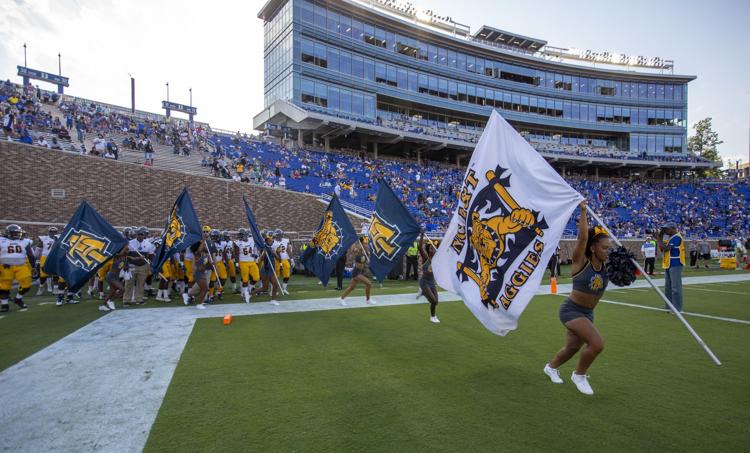 N.C. A&T verses Duke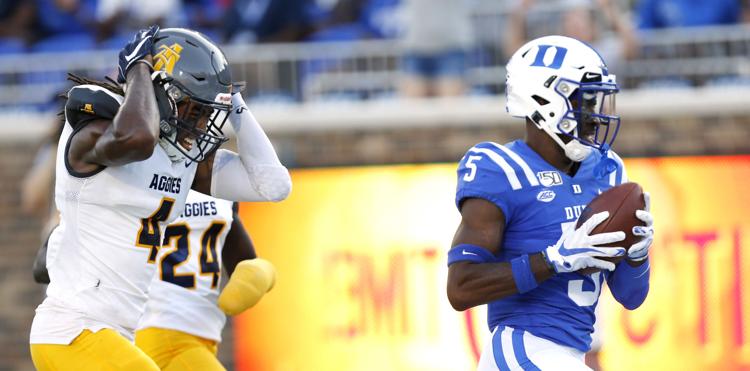 N.C. A&T verses Duke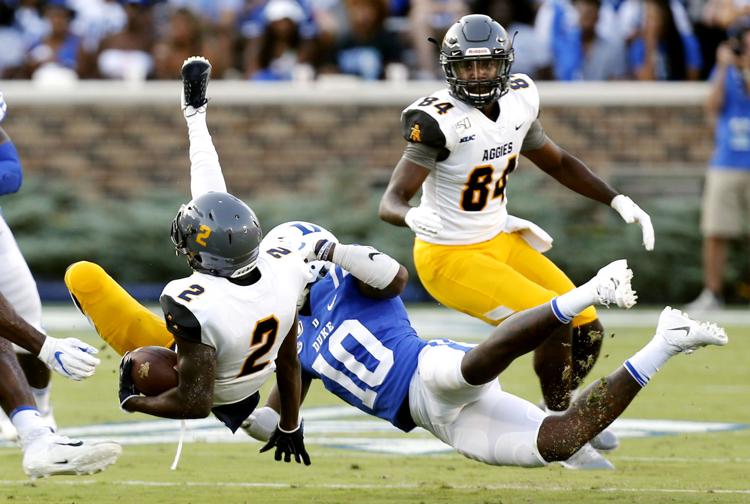 N.C. A&T verses Duke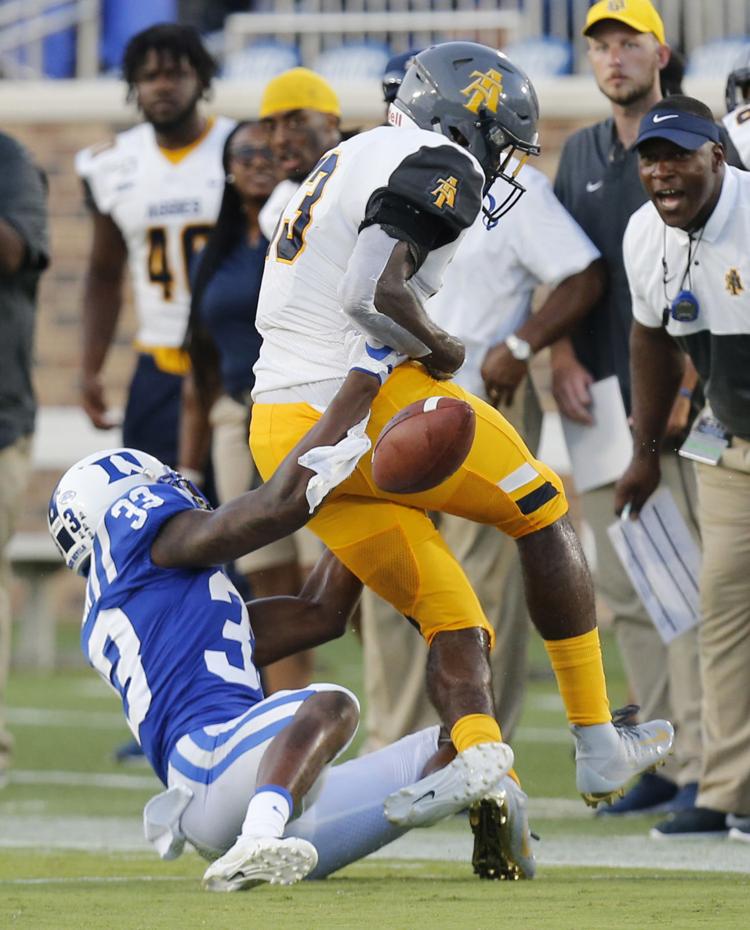 N.C. A&T verses Duke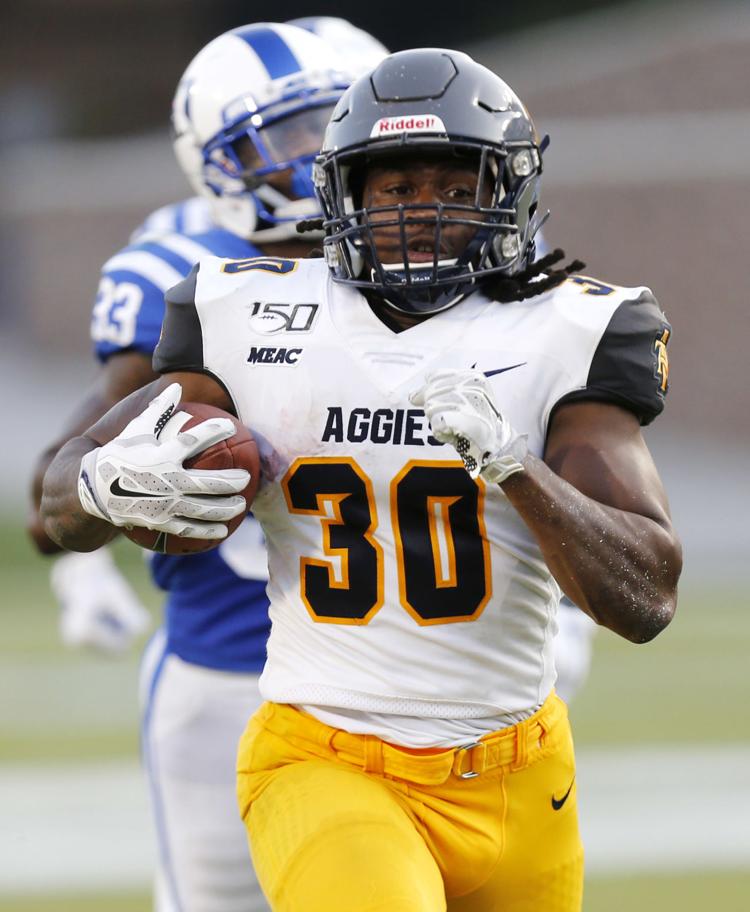 N.C. A&T verses Duke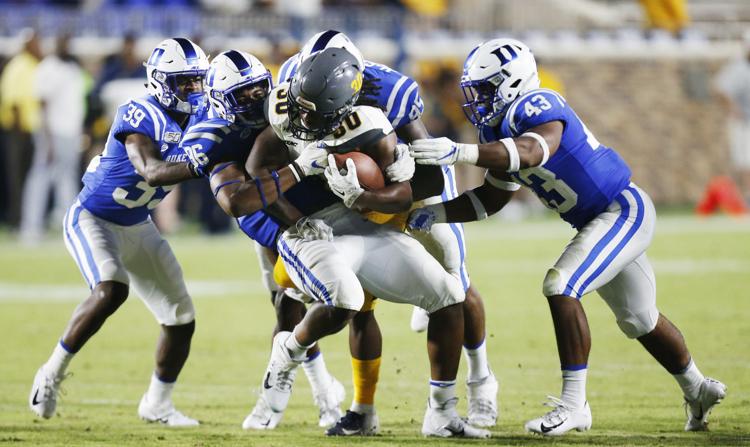 N.C. A&T verses Duke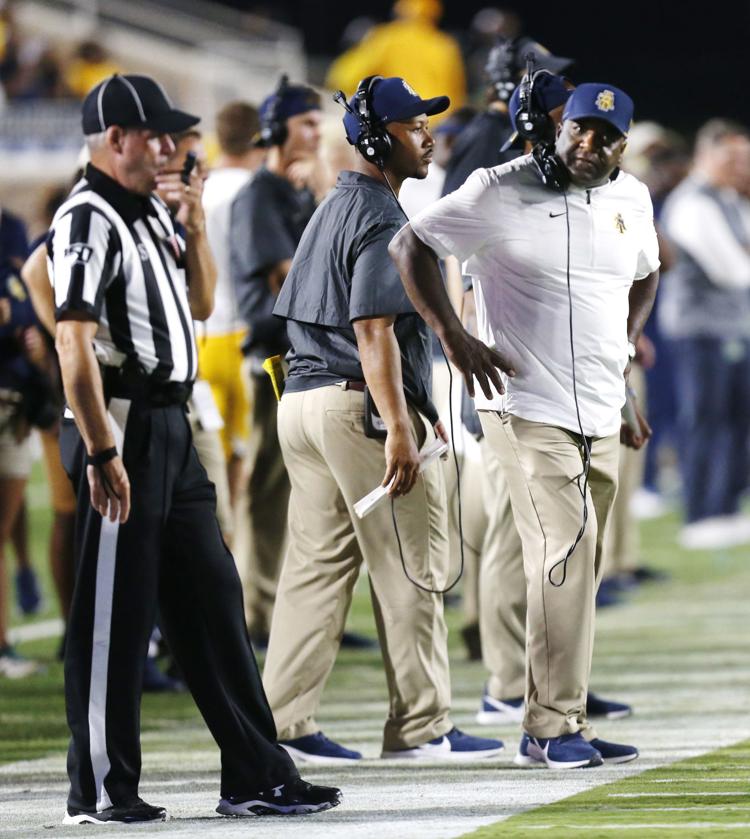 N.C. A&T verses Duke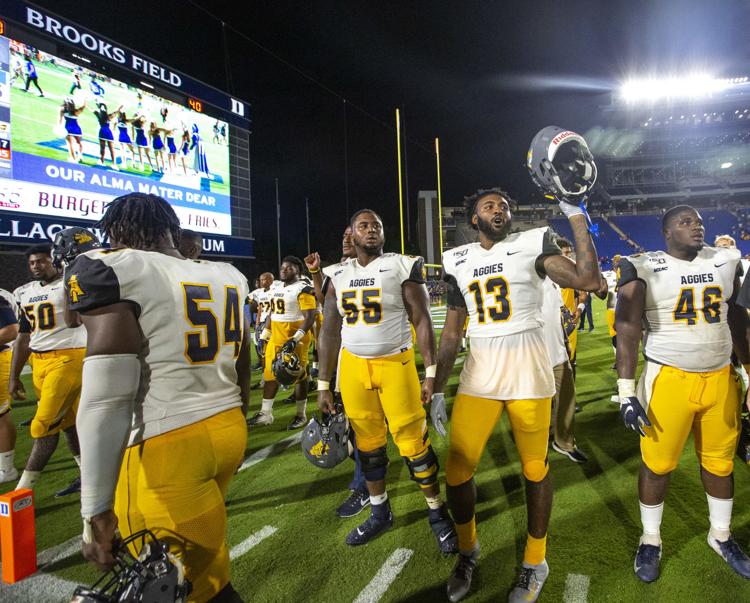 N.C. A&T verses Duke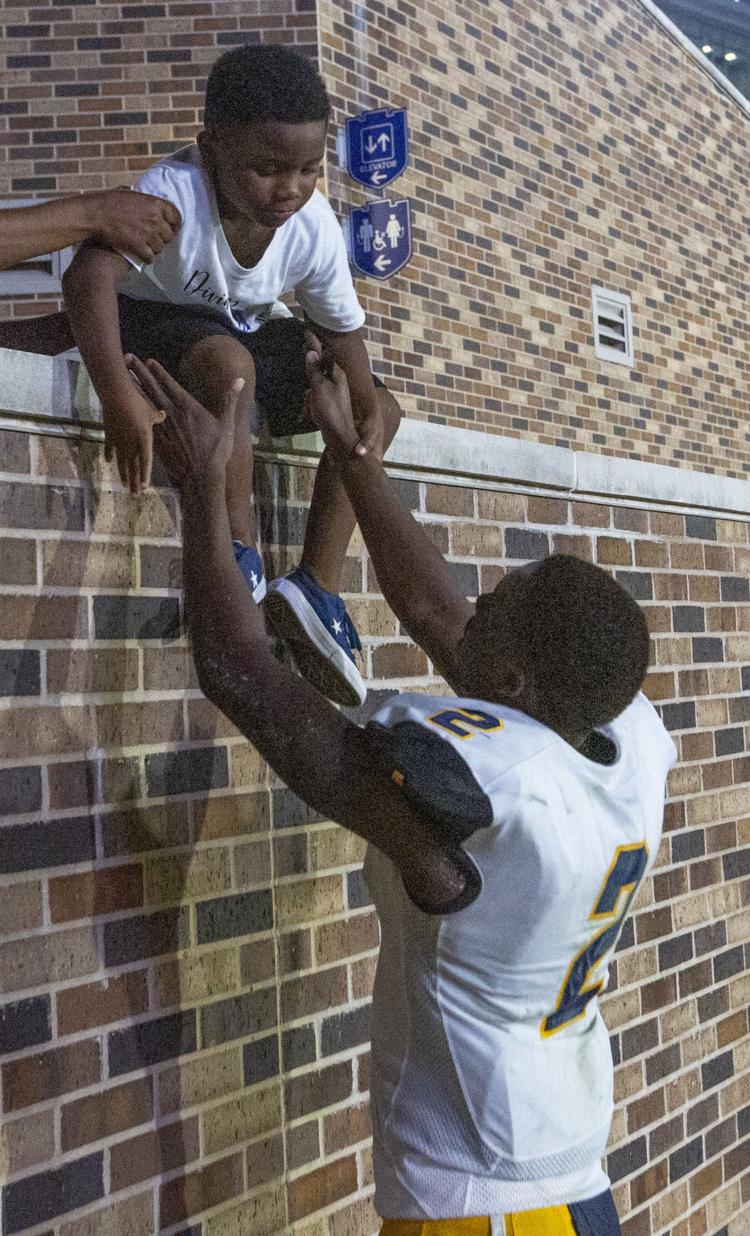 N.C. A&T verses Duke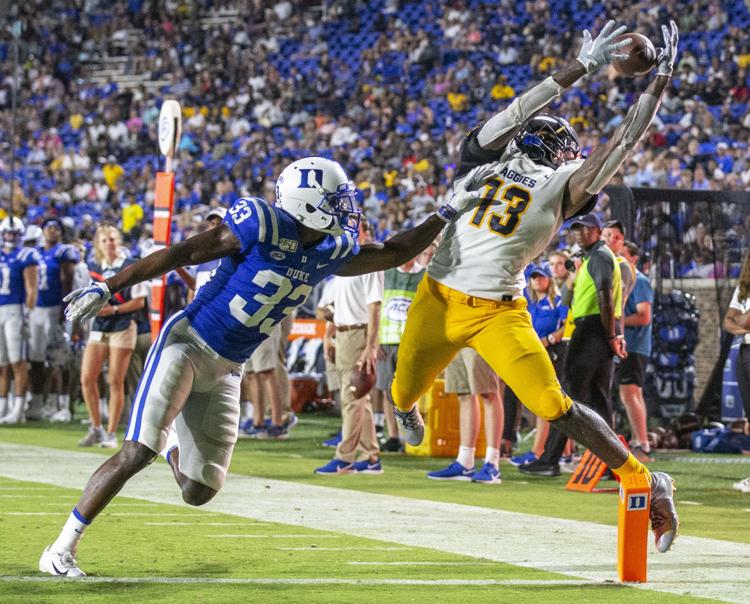 N.C. A&T verses Duke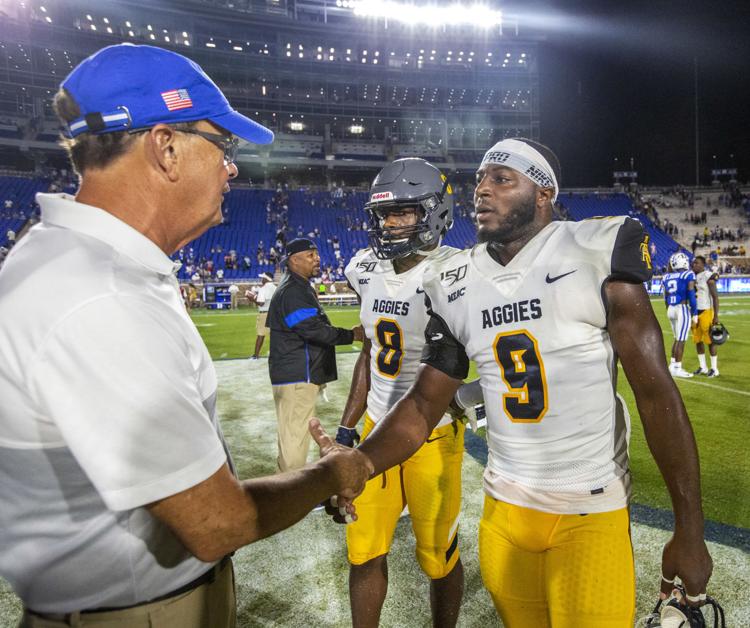 N.C. A&T verses Duke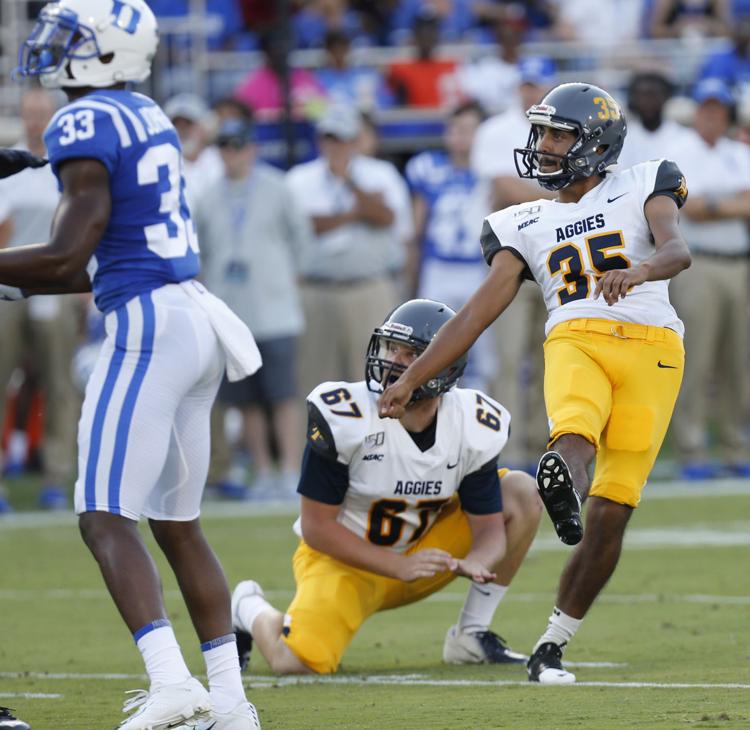 N.C. A&T verses Duke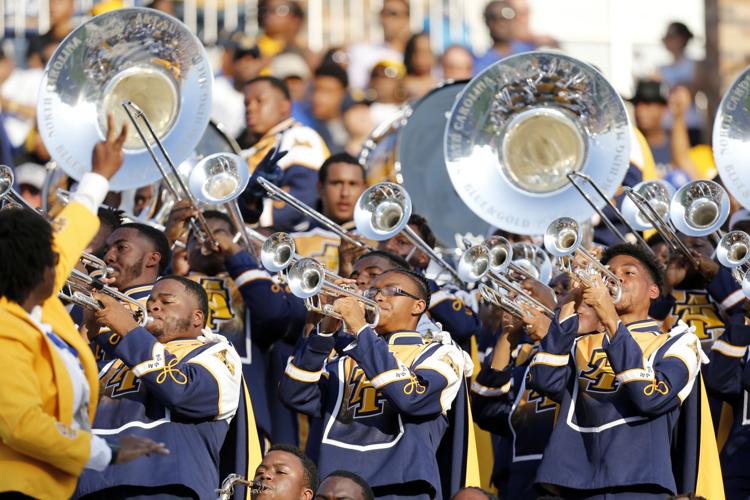 N.C. A&T verses Duke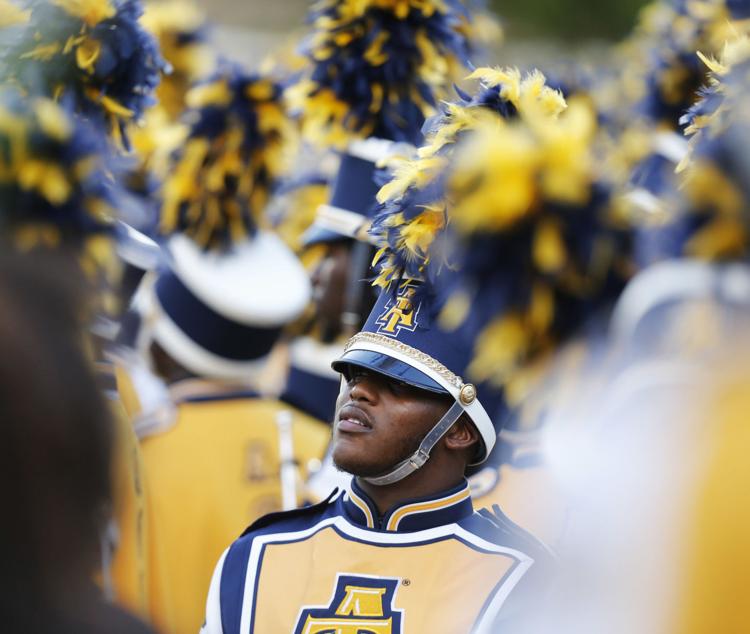 N.C. A&T verses Duke