While most things in the world of sports have been put on indefinite hold or canceled, the NFL is moving forward as scheduled with the NFL draft, which will take place April 23-25.
The News & Record and Winston-Salem Journal are catching up with players from N.C. A&T, Wake Forest and Appalachian State for interviews about how each one is adjusting to the revamped pre-draft landscape.
Justin Cates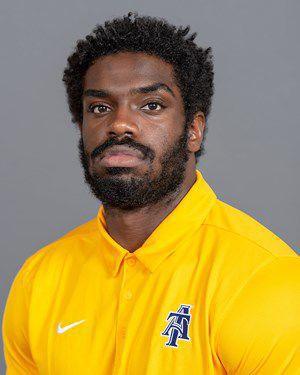 Position: Defensive lineman
Measurements: 6 feet 2, 261 pounds
Career stats: 44 games, 26 starts; versatile defensive lineman played mostly interior defensive tackle at A&T, but projects as a defensive end in the pros; two-time All-MEAC first-teamer finished career with 100 tackles (57 unassisted), 27½ tackles for loss and 13 sacks.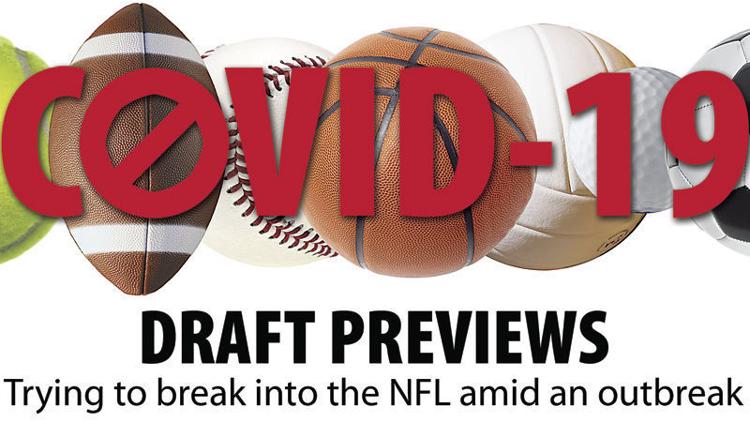 Question: How big of an obstacle is it for you that the coronavirus pandemic cancelled A&T's Pro Day and the new HBCU Combine?
Answer: Oh, that's definitely a huge obstacle. Coming from a small HBCU school, a lot of people are down on you already from a competition perspective. They think we don't play anybody. We win all the time, but some people assume it's because we're beating nobodies, that there's no competition. So you're already fighting that misconception.
So without a Pro Day, without an NFL Combine or HBCU Combine, they're just going off my film. I was able to simulate a Pro Day in my hometown of Goldsboro. My high school coach, Leander Oates, set it up so I could do the shuttle drill, and the 40-yard dash, and that three-cone L drill. I did all (seven of) the drills, and my agent sent that film off to all the NFL teams. But that's all they can go off of.
Which of those drills do you think will impress NFL teams the most?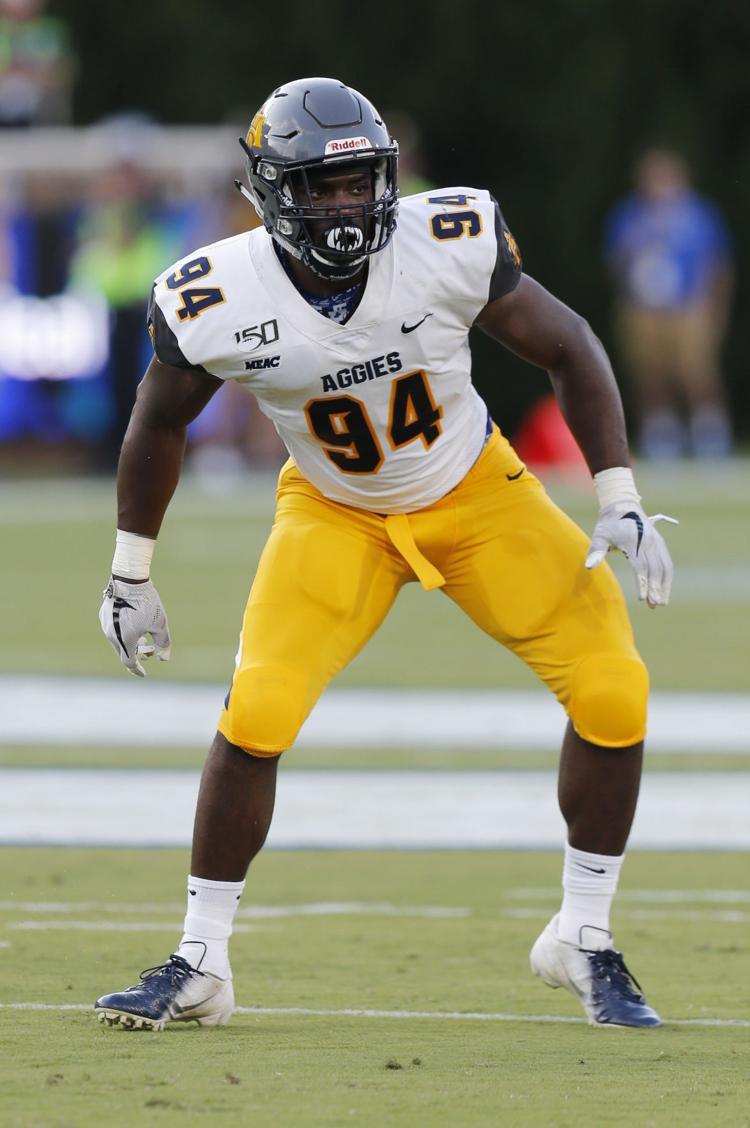 My shuttle drill — the 5-10-5 drill — I ran that in 4.26 (seconds). Now, the average for my position, defensive end, is between 4.3 and 4.4, so I'm well above average. That should open some eyes.
And my 40 time was solid. I ran it in 4.77 (seconds). I really think I could do better, but with the (natural grass) conditions in Goldsboro, I'll take it.
You played both defensive tackle and defensive end at A&T. Why do you project as an end in the pros?
This whole draft process, I've been studying and focused on being a defensive end. I've been training as an edge rusher. I mean, I can be versatile and step inside as a smaller defensive tackle. But with my size and quickness, defensive end is going to be the position I translate best at the next level.
I just stepped on the scale and I'm 260.5 pounds. I know that's a little light when you look around the NFL, but my metabolism is crazy. I just don't gain weight. This time with the virus, when everything is shut down, I'm trying to gain as much good weight as I can during this process. I eat so much. I eat a whole lot. But it's hard to put on weight.
You mentioned that some people overlook HBCUs. But how well prepared for the pro game are you after playing at A&T?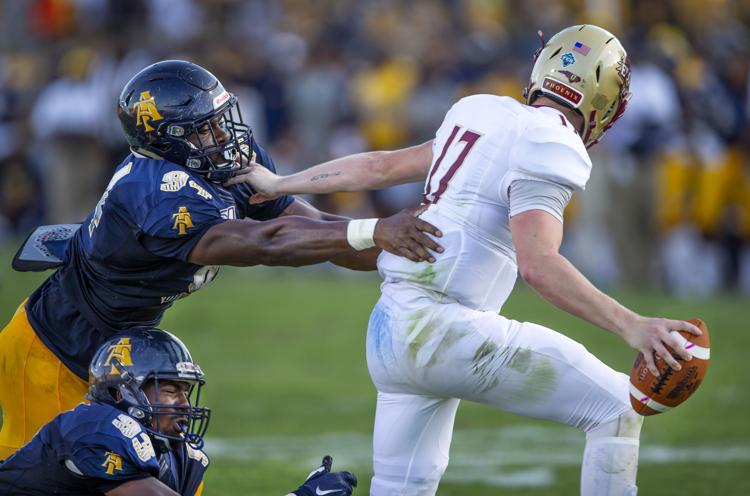 You know, I didn't play right away at A&T. I was there five years, had the extra year because of an injury [Cates missed last six games in 2017]. I had to develop. I had to wait my turn, watching and learning from the great players there before me. Guys like Angelo Keyes and Kenneth Melton and Marquis Ragland.
And I played for coach (Courtney) Coard, who's the toughest D-line coach in the MEAC. Shoot, maybe the toughest in college football, period.
All that prepared me very well for what's coming. Yeah, we're a small school. But nobody gets coached harder than us in any college program. Coach Coard has me prepared for the NFL.
Does it help your cause that another A&T defensive end, Darryl Johnson, got drafted and had success with the Buffalo Bills?
Oh, definitely. He showed a bunch of NFL teams that guys from small schools can make it. And he came out a year early, so the odds were really stacked against him as a junior from an HBCU. But he did it. Got picked in the seventh round and stuck.
People like him, Tony McRae, Tarik Cohen, Brandon Parker — they motivate people like me.
Which NFL teams have shown the most interest in you?
I've talked to the Seahawks. I just filled out another questionnaire form for the Giants. I've talked to the Broncos and the Jets and the Ravens. Those five teams are the ones that have shown the most interest so far.
As an under-the-radar guy, would you be better off drafted in the sixth or seventh round, or signing as a free agent so you can pick your own team?
It's always best to be drafted, simply because there's guaranteed money in your pocket.
Being a free agent, you have to make the team to get paid. I mean, everybody has to make the team, but it's harder as a free agent than it is as a draft pick where they've already made an investment.
As a free agent, you have to prove yourself to everybody. As a draft pick, you already have some of their money so you have some more leeway. They want to see you make the team if they use a pick on you.
A&T won a lot of games while you were there. How much does that success draw NFL scouts?
We had people on the NFL's radar. Scouts would come to see (left tackle) Brandon Parker and (defensive end) Darryl Johnson. When you're at practice with those guys, and you're making plays yourself next to Darryl or across from Brandon, you get noticed. That definitely helps.
I learned from the beginning that you never know who's watching, and that's why you've always got to play your hardest. Out there on the field, you better never take a play off. Brandon used to tell me that all the time. ... And you knew people were watching Brandon.