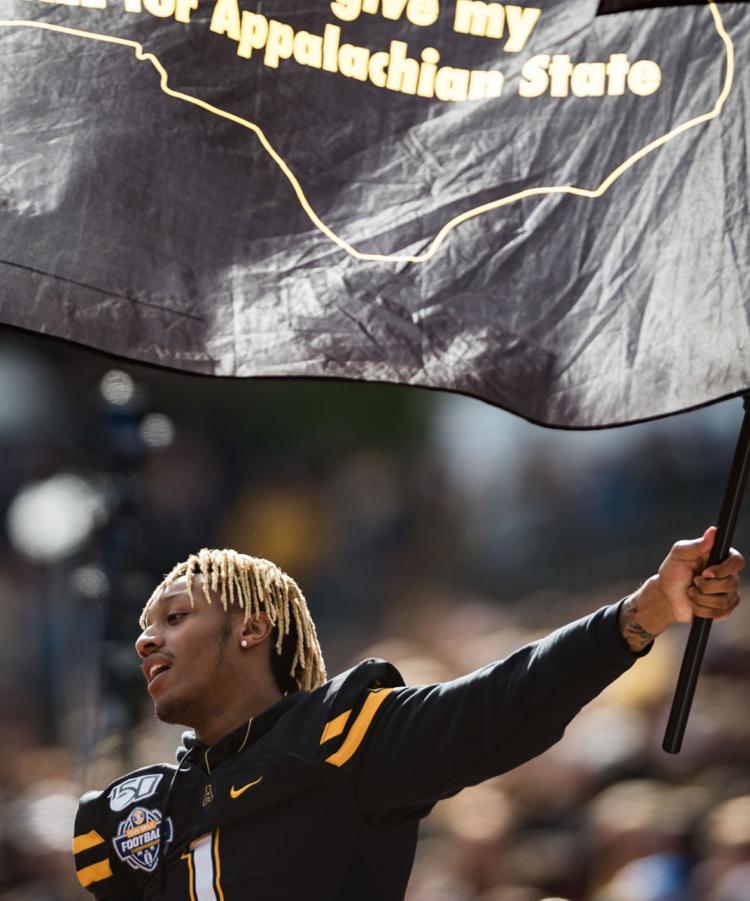 Three Mountaineers who missed some or all of 2019 should return in 2020 and provide impacts.
The first is wide receiver Corey Sutton, who tore his anterior cruciate ligament in App State's home finale against Texas State.
At that point, he was rolling: Sutton had just caught eight receptions for 173 yards and three touchdowns against Georgia State.
Even though he missed the team's last three games, he still held the team lead with seven touchdowns.
The second is running back Camerun Peoples, who tore his ACL in the opener against East Tennessee State.
The injury created a second season of buildup around his potential.
Peoples played in four games during 2018, allowing him to redshirt while giving Mountaineers fans late excitement with his 63-yard touchdown run in App State's 2018 bowl game.
And lastly, defensive lineman Chris Willis. Willis became a starter in 2018 but was lost to a non-contact injury before fall camp even started in 2019.
His absence allowed Demetrius Taylor to emerge as a starter against UNC, and he had 2.5 sacks, two forced fumbles (one of which was a touchdown) and an interception in a 34-31 win.
Willis will be a welcomed re-addition to the defensive line rotation.