TAYLORSVILLE – Down 35-21 with less than 4 minutes remaining in the third quarter, Statesville (3-0) rolled off 28 unanswered points to take down Alexander Central (2-1) 49-35 Friday night.
Trailing 27-21 after a back and forth first half, Statesville's offense sputtered to start the second half. After the Hounds struggled to find momentum on their first drive of the second half, the Cougars took advantage, marching from midfield to extend their lead to 35-21 with 4:30 left in the third quarter.
See all the photos at the bottom of this article
But that would mark the last scoring drive for Alexander Central.
After going down 35-21, Statesville went on to score twice in the third quarter's final two minutes to knot the game at 35. The first, a five-yard Chavion Smith run and the second, a 42-yard Nebanye Moore pass to Jasaiah Gathings. Greyhounds head coach Randall Gusler said he was impressed with the performance of his team in the second half.
"Offensively I thought we played really well and of course when defense makes a score for you it just pumps the momentum," Gusler said. "Offensive and defense came out and played a great second half together and that's what it's all about."
Statesville's deciding touchdown came with 7:36 remaining in the game. Tied 35-35 and driving, Alexander Central committed a number of costly holding penalties to put themselves behind the sticks. The Hounds took advantage, pressuring the Cougars quarterback into an errant pass that Statesville's Zamari Stevenson returned 79 yards for a momentum shifting touchdown.
"It felt like it took a load off my shoulders," Stevenson said of his interception. "I did it for my teammates and I give all glory to the man upstairs."
After the Hounds defense forced a 3-and-out on the proceeding drive, a 15-yard punt by Alexander Central gave the Hounds the ball on the Cougars' 43. Six plays later, a Caylon Imes 1-yard run rounded out the scoring and put to bed any chances of an Alexander Central comeback.
Moore was integral to Statesville's comeback. After struggling in the first half, the junior shook off two early interceptions to lead the Hounds on three scoring drives in the game's last 15 minutes. Moore finished 16-21 for 237 yards and 2 touchdowns.
"I didn't let the turnovers get in my head, I just played my game and we made a comeback," Moore said. "I trusted in my defense to get us the ball back and took it from there."
Statesville will look to build on Friday's comeback next week as they host cross-town rival West Iredell. Gusler said the Hounds have to come out of the gates better as the season progresses.
"We've got to play a better first half," Gusler said. "Seems like the last three weeks we've come out the first half and kind of been feeling around and played great in the second half. I just want to play better in the first half."
Statesville-Alexander Central (5).JPG
Statesville-Alexander Central (1).jpg
Statesville-Alexander Central (2).JPG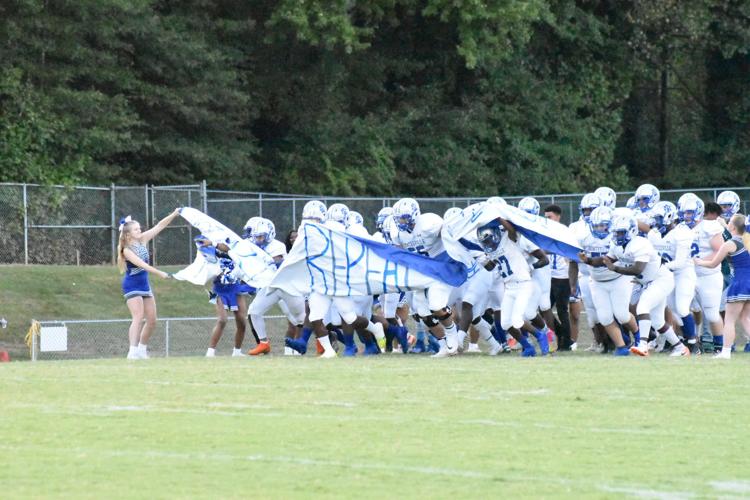 Statesville-Alexander Central (3).JPG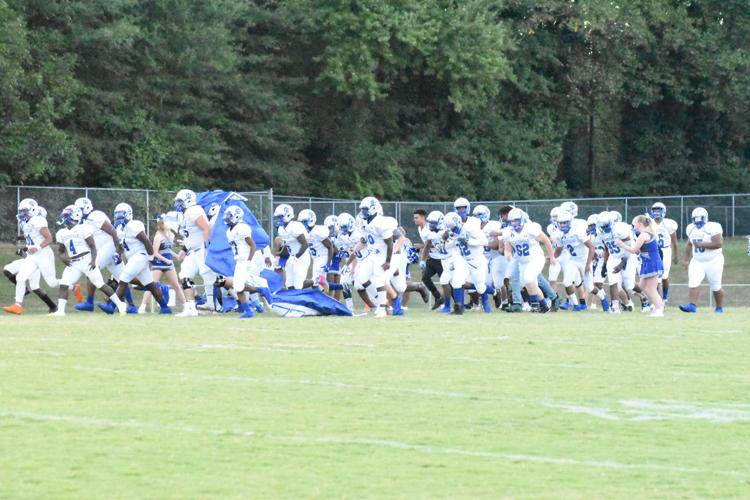 Statesville-Alexander Central (4).JPG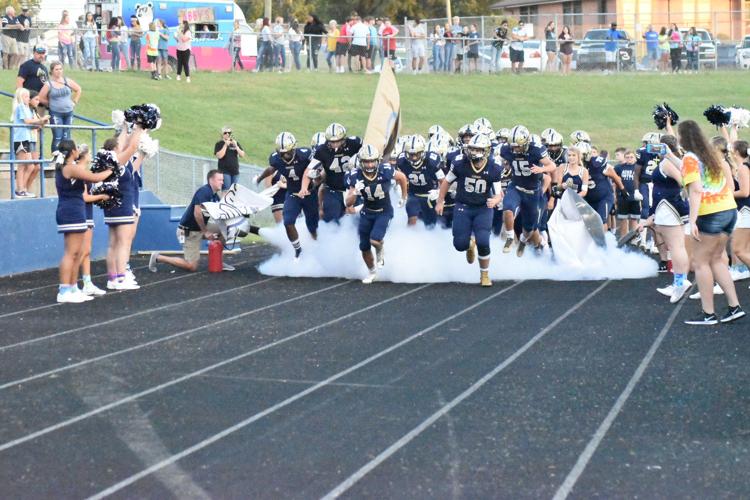 Statesville-Alexander Central (6).JPG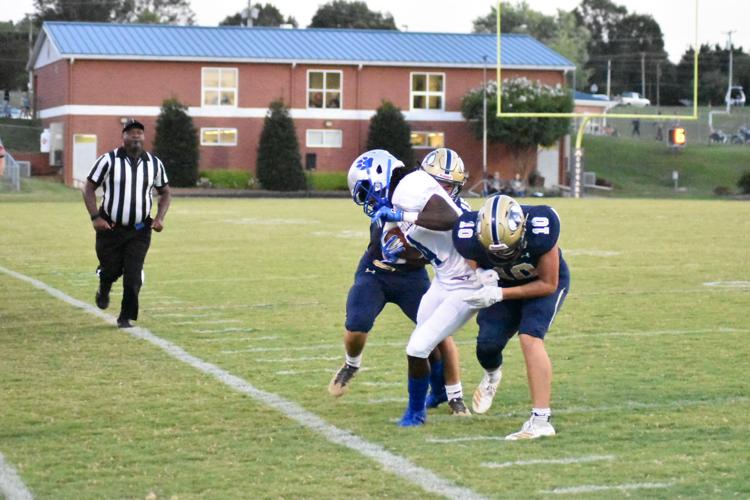 Statesville-Alexander Central (7).JPG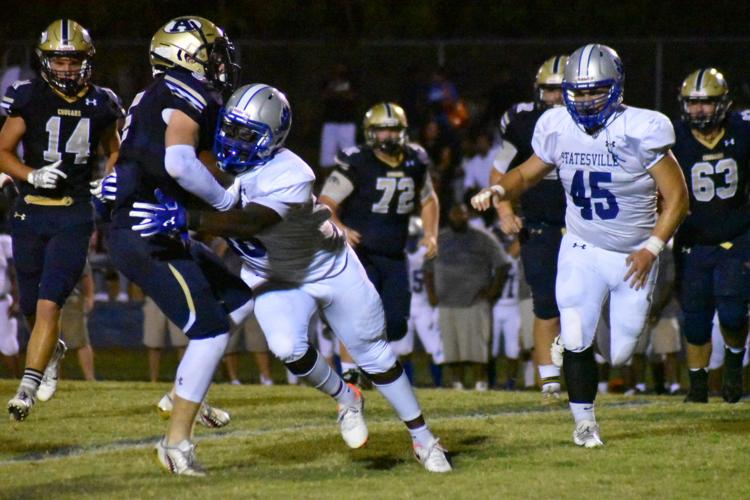 Statesville-Alexander Central (8).JPG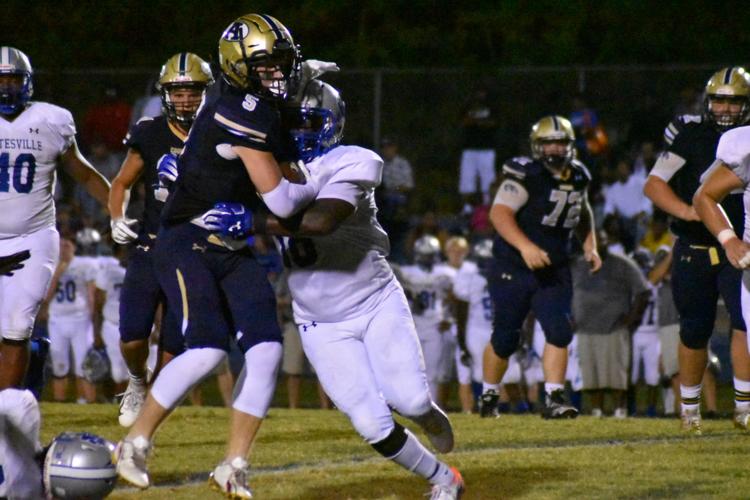 Statesville-Alexander Central (9).JPG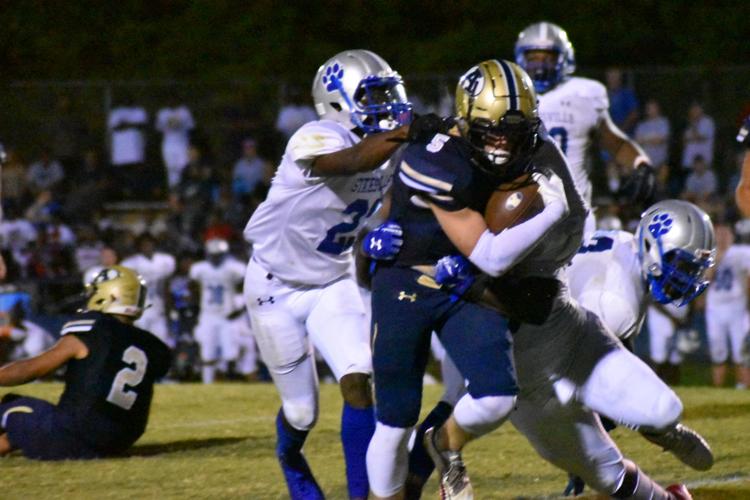 Statesville-Alexander Central (10).JPG