With a 1-2 record at home, West Iredell looked to make it .500 with a homecoming win versus winless West Caldwell Friday.
And after a strong second half, West Iredell celebrated homecoming with a 30-19 win.
See all the photos at the bottom of this article
West Iredell received the opening kickoff to begin their first drive of the game. Runningback Kweli Smith started with a pair of runs, but Eli Kitchens wae sacked on third-down forcing a punt. West Caldwell rushed on all three downs with no luck, forcing them to also punt on their opening drive.
West Iredell's next possession jump-started their offense. Starting from their own 45 Kitchens hit his brother Gabriel Kitchens for a 16-yard gain to get the ball rolling. After three plays that gained as many yards, Kitchens threw a 37 yard pass to Say'qwon Miller for a touchdown and took a 7-0 lead.
The biggest issue for West Iredell was dropped passes and fumbles, losing one of their three turnovers in the first half on their next drive.
West Caldwell continued to be put in good field positions on the turnovers, but could never find the right plays early to capitalize on them. West Caldwell was finally able to take advantage of an interception by David Urbina on West Iredell's 47-yard line. After a deep throw from Mark Lopez to Makyis Dula for 38 yards, Faizon Dickson punched it in and tied the game 7-7.
The two teams went into the locker room at the half tied 7-7.
West Iredell's first possession of the second half started in good field position after a 28-yard punt return by Zack Carr to West Caldwell's 35-yard line. Kitchens kept the ball after a broken down pass play and ran in for the touchdown to take a 14-7 lead.
West Caldwell's following drive was assisted by a pass interference call on West Iredell near the end zone, putting the ball on the 12. Dula punched it in and put the momentum back in their favor. It would quickly change, as the PAT was blocked, leaving Caldwell down 13-14.
Following an interception by West Iredell's Miller, the Warriors marched down the field to West Caldwell's two-yard line. Myles Jackson took it across the line, taking a 22-13 lead after a successful two-point conversion. West Iredell's defense and vertical offense continued to carry them to a 30-19 victory.
It was a forgettable first half for West Iredell, but adjustments were made and made successfully in the locker room at halftime, head coach Monte Simmons said. He explained what he told his team to motivate them in the second half. "I didn't say much," he said. "I said 'This is a football game and it is your job to do your job. If we go out there and do our job, we don't have to worry about the game.'"
The West Iredell Warriors offense on the ground and (deep) in the air really pushed them over what looked like was going to be a defensive game from both sides. "We were working on some new stuff on our run game," said Simmons. "I think it threw our backs off a bit, but we're an air raid team and we are gonna throw the ball. If the run game can help us win the game, we will run the ball."
Now on a win streak, West Iredell stays at home next week versus Patton, and with the season winding down, Simmons is looking for his Warriors to close out strong. "Everybody is fighting for the playoffs. Nobody is going to quit. We are going to take Patton as serious as we can."
West Iredell-West Caldwell (1).JPG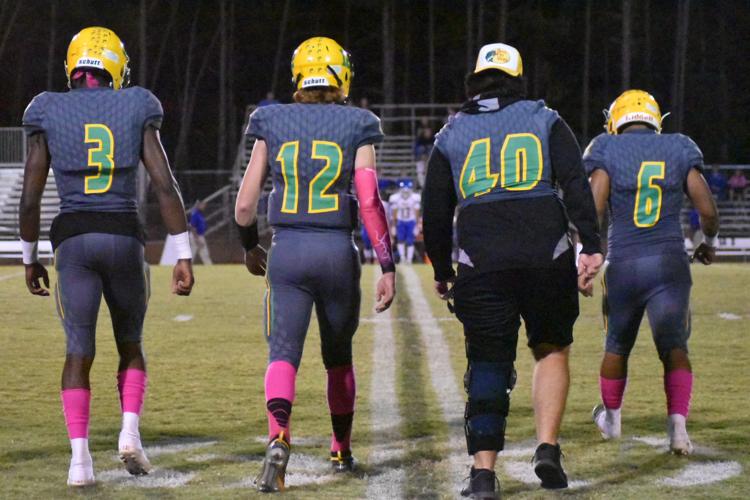 West Iredell-West Caldwell (2).JPG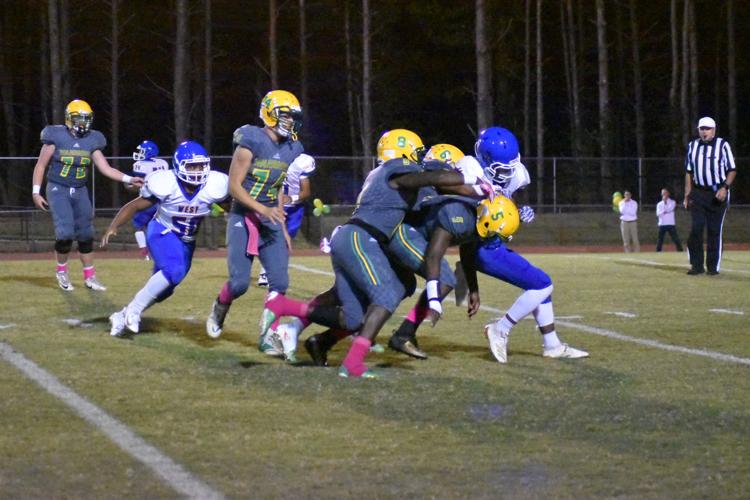 West Iredell-West Caldwell (3).JPG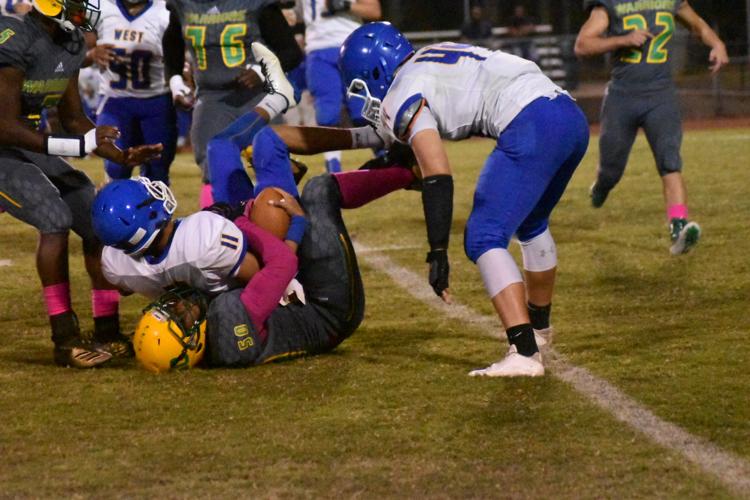 West Iredell-West Caldwell (4).JPG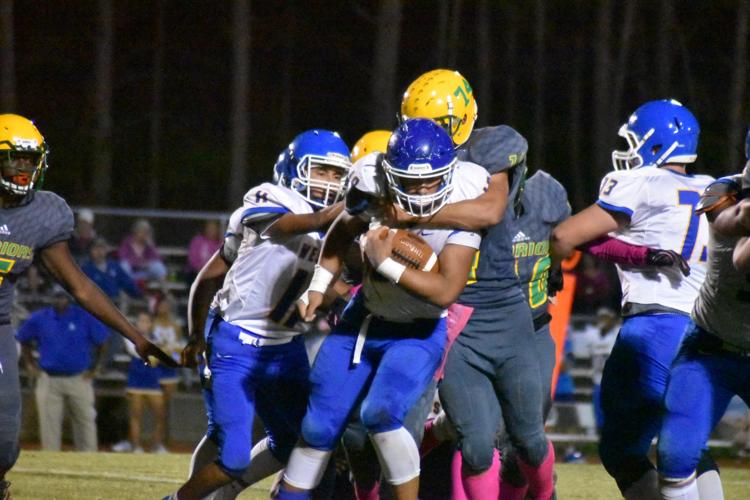 West Iredell-West Caldwell (5).JPG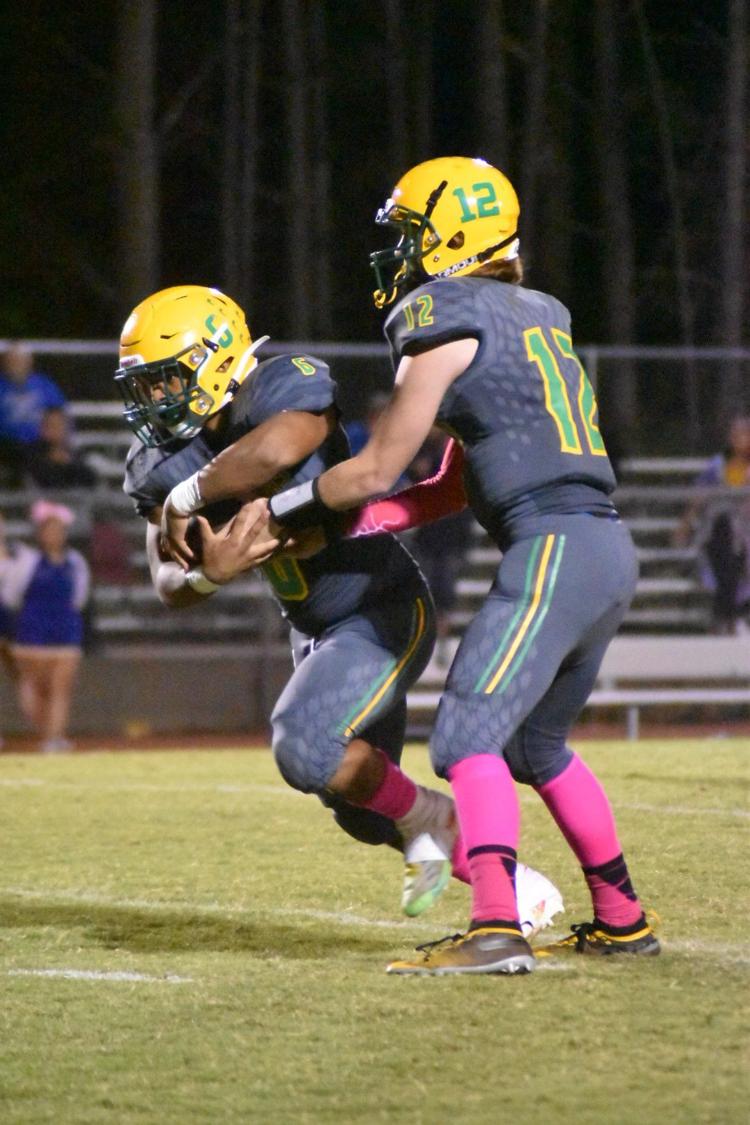 West Iredell-West Caldwell (6).JPG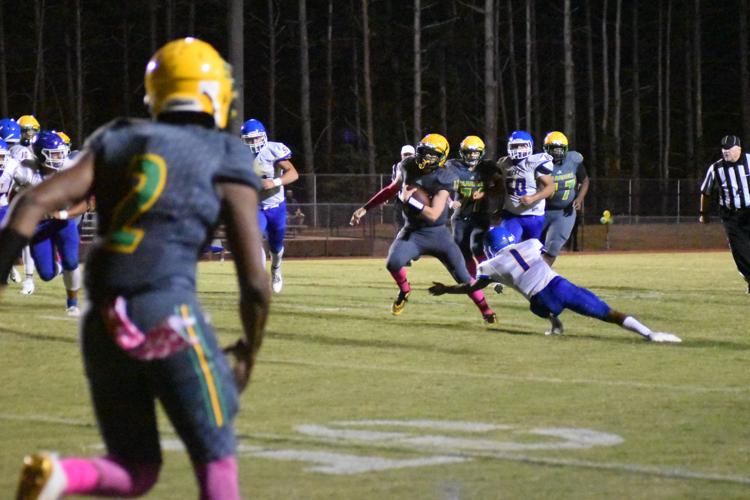 West Iredell-West Caldwell (7).JPG
West Iredell-West Caldwell (8).JPG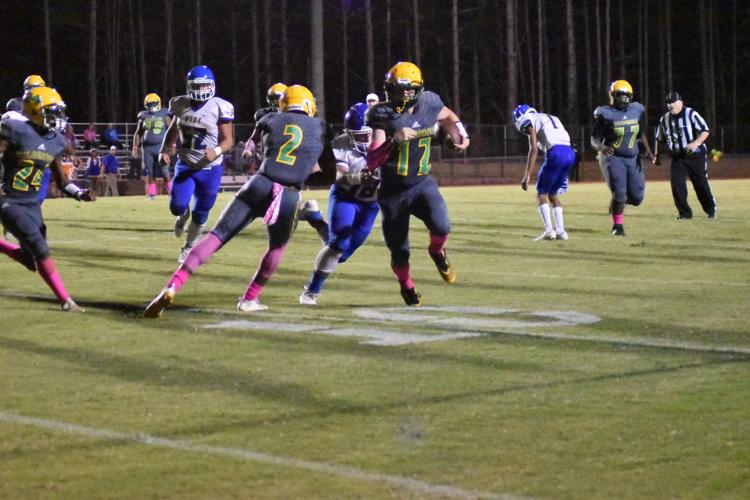 West Iredell-West Caldwell (9).JPG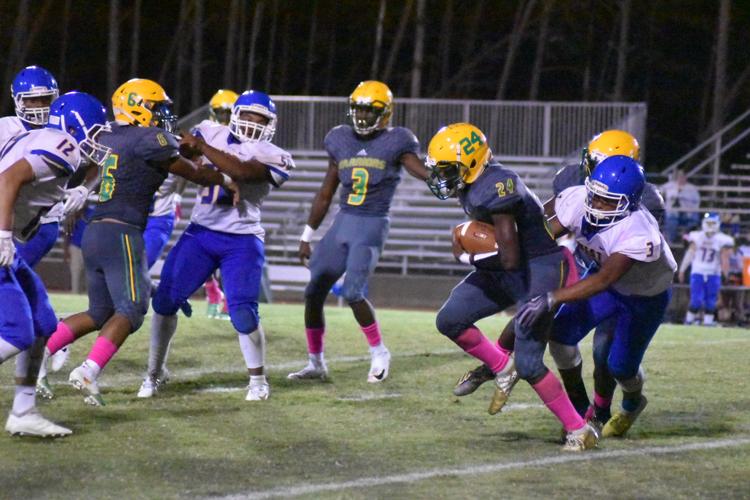 West Iredell-West Caldwell (10).JPG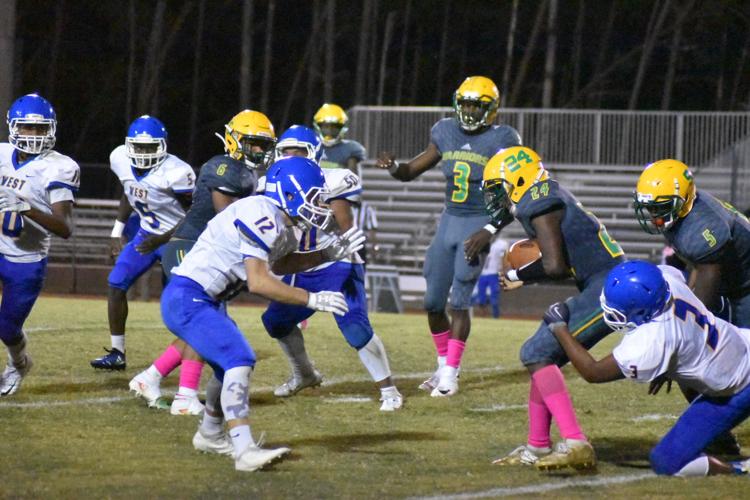 West Iredell-West Caldwell (11).JPG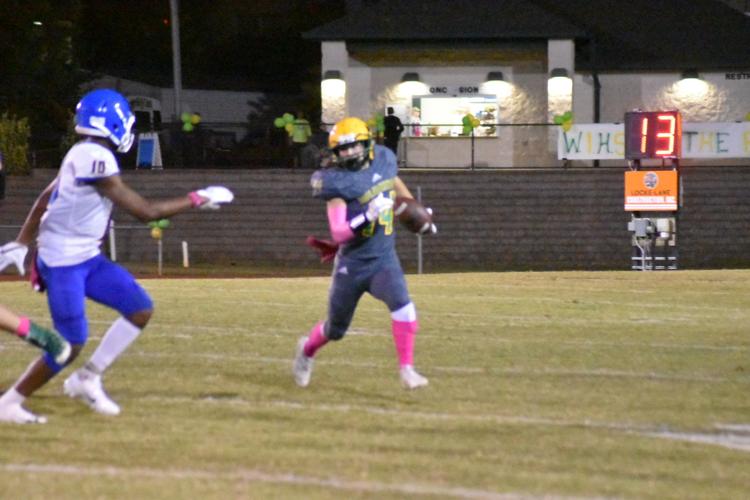 West Iredell-West Caldwell (12).jpg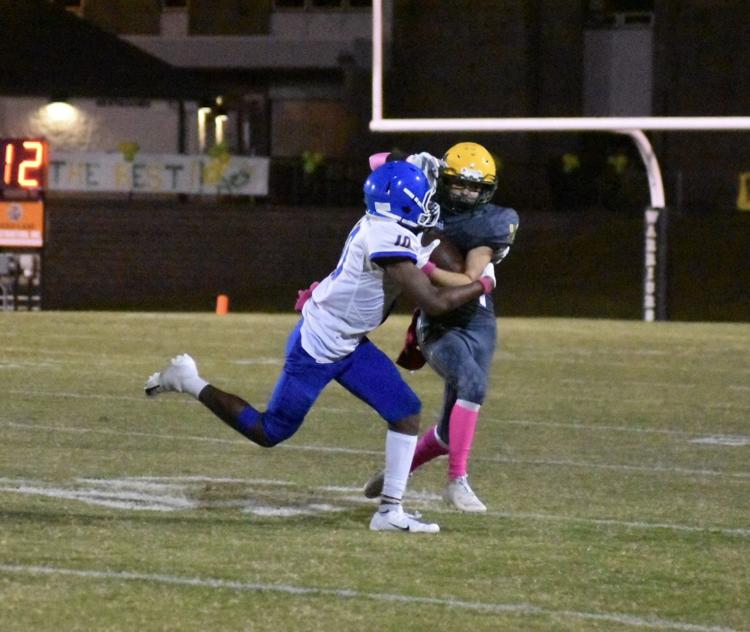 West Iredell-West Caldwell (13).JPG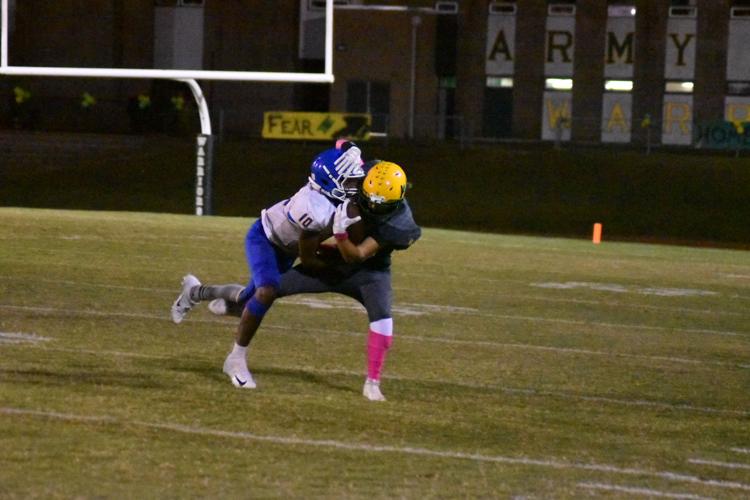 West Iredell-West Caldwell (14).JPG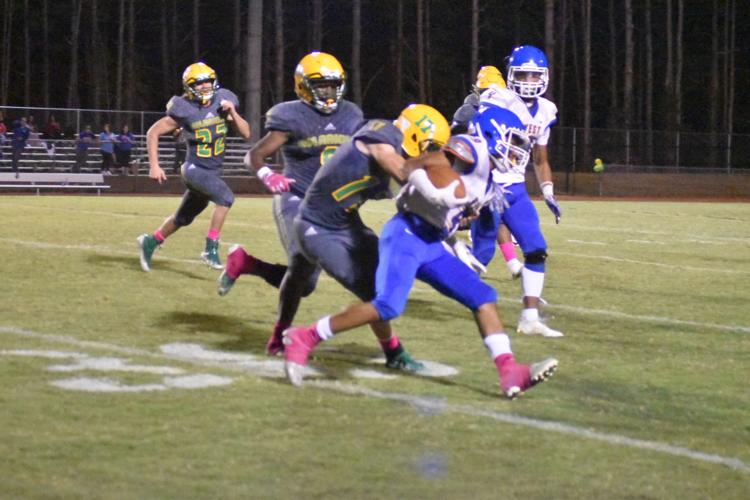 West Iredell-West Caldwell (15).JPG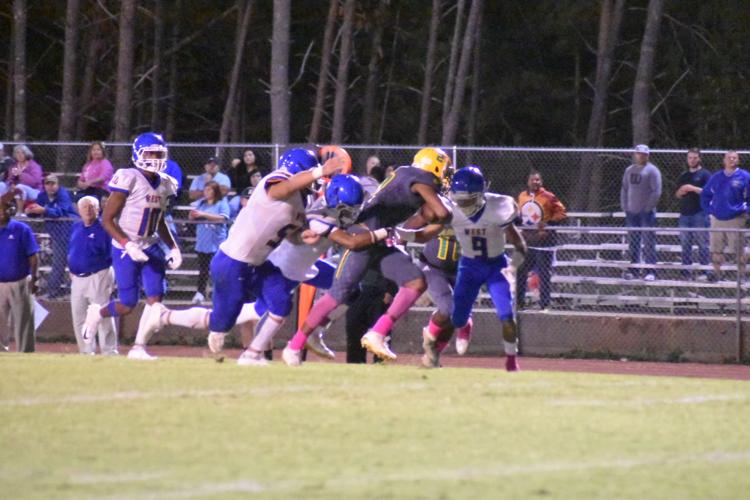 West Iredell-West Caldwell (16).JPG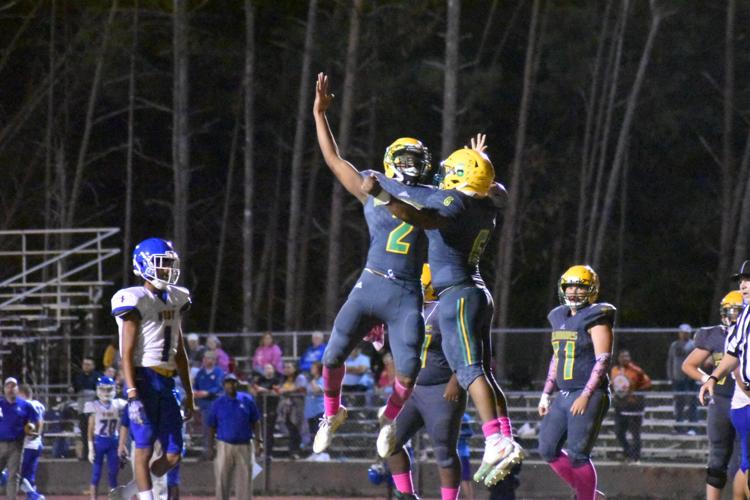 West Iredell-West Caldwell (17).JPG